Have you purchased a new Android smartphone? Then you must be searching for new and essential Android apps for your phone. So, here I have a package of 10 free Android apps that must have on every smartphone.
Searching android apps on Google Play is not an easy task because there are millions of apps in Google Play Store and for every category, there are hundreds of choices to pick from. So, this list of 10 free and must-have Android apps will finish your search.
Free Android Apps Must Have in Your Smartphone
I'm filtering them with the most popular categories like security app, browser, social media, entertainment, business, shopping app, etc. So, now have a look at them:
Truecaller is one of the must-have Android apps on any smartphone. It lets you automatically identify the unknown incoming calls and messages on your number. It's one of the most popular caller-identification apps on the Internet.
In addition to the caller-identification, it has got some other great features like manage all your calls and messages easily, automatically block spam and telemarketing SMS, call recording, backup call history, and more.
Opera Mini is a free web browser for Android. It works awesome in phones made by- Samsung, Sony, HTC, Nokia, Micromax, Gionee, etc. It is easy to use, secure, and customizable for all your browsing needs. More than 300 million people worldwide love the Opera Mini web browser. It has several features that include Fast browsing, Data saving, Simple, Social, and Safe browsing.
It has some new features in the improved version such as you can set all your favorite websites on the home screen of the browser with Speed Dial, multitask and switch between open pages with tabs, and many more.
WhatsApp is the most popular messaging app among every android and any other smartphone user. If you have a smartphone having WhatsApp, you can share multiple things between your friends. WhatsApp Messenger is a cross-platform mobile messaging app which allows you to send messages without any SMS cost.
WhatsApp provides you many facilities like fast messaging and group messaging and its new version enables you to connect 50 people for group messaging. You can use WhatsApp to send and receive messages, pictures, audio notes, and video messages.
Around Me is an android app that helps you to find people, places, and things near you. It is a free android app available on Google Play Store. You can use the above link to install this app on your android device.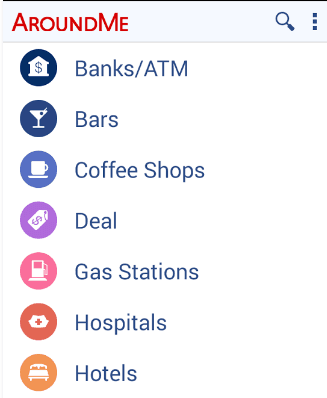 It quickly identifies your position and allows you to choose the nearest Bank, Bar, Gas Station, Hospital, Hotel, Movie Theatre, Restaurant, Supermarket, Theatre, and Taxi.
Related Post: Best Android Apps To Find Nearby Things & Places
It is the Official Facebook app for android users from Facebook which permits you to communicate with your friends, family, and customers right from your phone using your Facebook ID and Password. With the help of this app, you can send messages to anybody on your friends list anytime, and also you can chat and group conversations with your friends.
The app also gives you the option to update status, photos and videos. You can get notified when your friends like and comment on your posts and you can also play games and use your favorite apps.
Paytm is the best mobile recharge app in India. It has been downloaded by over 1 million people and having over 27,000+ five star reviews. Paytm enables you to make your prepaid mobile recharge, DTH recharge, or data card recharge in less than 10 seconds. It means it provides you the best and most easy way for On-Line recharge and bill payment.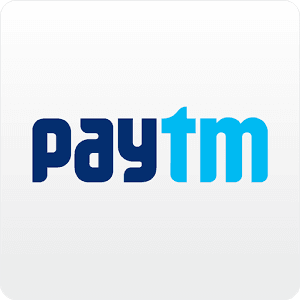 Paytm make sure that your money is safe with Paytm cash, or virtual wallet. In case if your recharge fails, it keeps trying until the recharge is completed. This app also offers you to book bus tickets, online DTH recharge, etc.
Related: How to Remove Your Card Details from Paytm
It is an Official OLX app for android from OLX Inc. It is the best free classified app and the best way to buy and sell anything in your local area. OLX allows you to easily post free classified ads in India and search for classified ads in your local area. Whether you're looking for a flat-screen TV, Mobile phones, electronics, used cars and bikes, an apartment to rent, or a second-hand piece of furniture, it will provide you everything.
It gives you a super simple ad posting facility- take a picture with your phone camera, describe your ad and sell it. Easily search and browse for classifieds around you using your phone's location. Manage your ads, favorites and messages on the go with "My OLX". Share your ads with everyone through Facebook, Twitter, Whatsapp, etc.
The Flipkart Android app is a Fast, Fun, and Easy way to access the online megastore that you will definitely love. Here you can shop 100% original products including mobile phones, laptops, books, shoes, watches, and apparel.
It bounces up with the outstanding features that will let you get the best such as easily navigate through different departments to find products. It means you can simply search for products, categories, or brands using text, voice, or even by barcode, quickly narrow your search using Sort and Filter functions, view product image up with the zoom feature, and many more.
Worth Reading: Top Mobile Shopping Apps For Android
Green Battery Saver is a free android app that tells you that which app is consuming more battery and it can extend your battery life up to 50% by finding such type of apps and settings that drain power on your device.
It is professional, easy to use, and supports 19 languages, it also gives a longer life to your android phone. It accurately estimates the remaining time of the battery, it tells you how long the battery will last under a variety of situations (like- playing games, Wi-Fi on or off, etc).
News Hunt is the most popular news app in India. It is absolutely free for android and iOS users. In this app, there is a huge collection of ebooks available besides the news. These ebooks are available in almost 35 languages. It is available for Android on Google Play as well as for iOS on the iTunes app store.
It is the no 1 mobile newspaper app that brings together the news from 100+ regional newspapers in 11 languages, and the largest collection of regional language ebooks in the world. You can install News Hunt mobile app from Google Play Store by clicking the above link.
Must Read: Free News Apps For Your Android Smartphones
Conclusion
These all are the best and most popular Android apps that must have on your Android phone. As they are the most popular, max people know about them. But, I've listed them as the essential apps for your device assuming that you've purchased a new mobile phone. So, all of them are very useful apps for your smartphone and you should install all of them.