Everybody loves playing games for fun and entertainment, not actually for money. But, what if you earn money by playing games? It will be the icing on the cake. So, if you're a gamer, this article is going to be very exciting for you as it will disclose some of the best ways to earn money by playing games.
If you think that only the gaming companies and developers can earn money from the games, you're not completely right. The truth is that the trend of earning money by playing games is becoming very popular these days. Even this is the main source of income for many professional gamers around the world.
Actually, gamers who choose to play games as their full-time job are known as professional gamers. Let's see how can you make money by playing games as many professional gamers do.
1. Video Game Streaming
Live video game streaming is one of the main sources of income for many professional gamers these days. Actually, there're many people who love to watch video game streaming and this is the main reason for its popularity. YouTube and Twitch are the two most popular platforms for live game streaming.
But, the question is how can you generate money by streaming your games online?
There are two of the most common ways to generate money by streaming games online; advertisements and donations. When you gain some popularity as a professional gamer, people will start joining your stream and via the super chat feature of YouTube, your viewers can pay you money.
Why will they pay you?
In the YouTube live chat, among hundreds of comments scrolling down, when someone comments along with an amount of money, the comment will be highlighted. The more amount people will donate, the most highlighted their comments will be.
And you can't believe that there are many game lovers around the world who donate money just because they love watching live gameplay. According to a report by SuperData, gamers donate thousands of rupees every month on platforms like YouTube and Twitch.
On the other hand, gamers on platforms like YouTube can generate a big amount of money through advertisements. You can run advertisements on your game streams but for that, you need to fulfill the YouTube requirements; 1000 subscribers and 4000 watch hours within the last 12 months.
Related: 5 Websites To Earn Money Online Everyday
2. Win Game Tournaments
If you're talented enough in terms of gaming, competing in video game tournaments can be a good opportunity to make money by playing games. Just like other sports tournaments, online gaming companies also organize in-game tournaments for players to compete and earn money.
Popular online games like Fortnite, League of Legends, Call of Duty, etc. organize tournaments with the prize money of millions. To join such tournaments, players will need to pay the entry fee. If you're lucky and talented enough, the winning prize is all yours.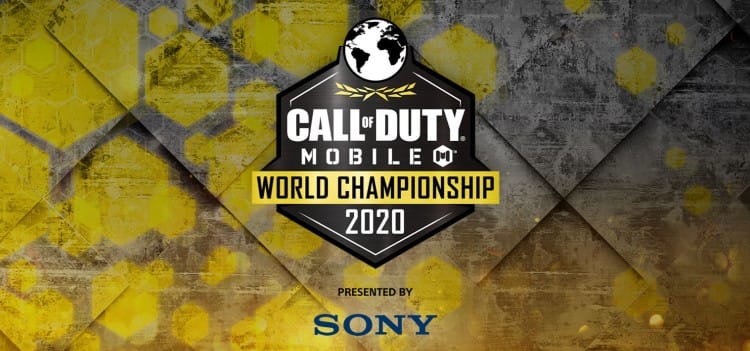 However, it's not a source of stable earnings but still, if you're confident enough about your gaming skills, you can compete in the game tournaments to earn some serious cash.
3. Recording Gameplay Videos
You can generate money by recording your gameplay videos either on your smartphone or computer. You can record your best gameplays and upload the videos on YouTube and Facebook.
Both of the platforms, YouTube and Facebook provide advertisements during videos that lets you generate money. But, it's not that easy. You need to be eligible to run advertisements in your videos. To be eligible, you need to cross the sufficient number of subscribers/followers and views on your channel/page and the videos.
Sometimes, it becomes very difficult to build a good follower base but if you will create great and interesting videos, you'll definitely cross their eligibility criteria in just a few days.
You should only upload your best gameplay recorded videos. You can even edit the recorded gameplays with voiceovers and other effects to make them more interesting and engaging.
4. Become a Game Tester
Game tester is one of the most popular jobs around the world. Many people want to become game tester as they think that it is as easy as testing a game by just playing it. But, the truth is that it takes much more than just playing the game.
To become a video game tester, you need not just to play the game but to understand it so that you can find the bugs and give your reviews to the developer. However, indeed, only a true gaming lover can do this job the better way.
So, if you have an immense interest in playing games and want to generate money by doing so, becoming a video game tester can be the best option. Since the game testers play games for a long period of time and often need to replay the same levels again and again to find the bugs, you should apply for this job only if you enjoy playing games.
5. Play Android Games to Earn Real Money
I do not recommend it as the only and main source of income for gamers because with this method you will not be able to earn more money but it's true that there are many Android games available that pay you real cash just for playing games.
In one of my previous articles, I mentioned the 10 best Android apps to make real money by doing different activities like watching a video, playing games, completing surveys, etc. There are hundreds of such apps available on the Google Play Store. All you need to search for them.
Final Words
You need to understand that for making a big money, you'll definitely need to do something big. Whether to become a video game tester or a video game streamer, you'll need enough talent to compete with others in the same field.
Neither it's easy to win the game tournaments nor make money out of YouTube by publishing your gameplay videos. Anything you do needs enough perfection and dedication to succeed in any field.
Especially, working as a video game tester, it's possible that you may start hating playing games after a certain time of doing the same job for many months or playing the same level of a game for hours again and again for finding bugs, so before you step in the field, ask yourself that "do you really enjoy playing games?" and "can you do that for hours without any tiredness?"
Making money isn't that easy. You will need to be very serious about what actually you are doing. Well, for a long-term and stable income, I suggest everyone try the job of a video game tester. Video game streaming is another good option to earn money by playing games.