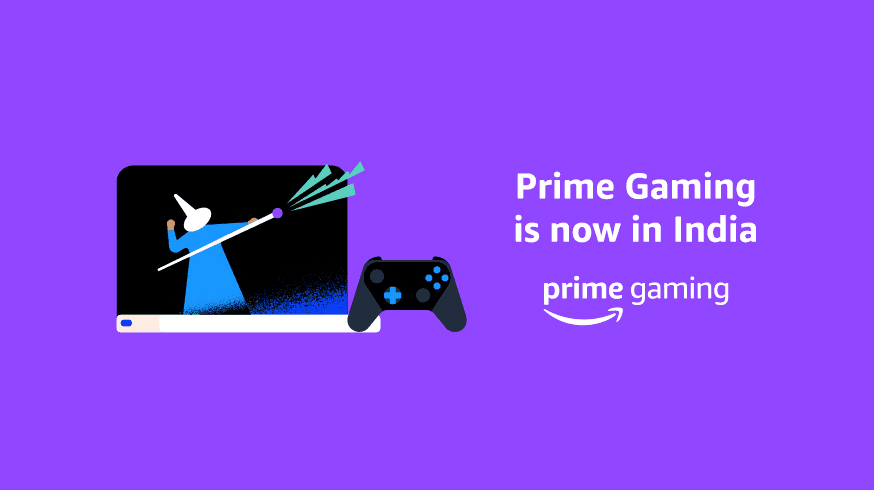 After much anticipation and speculation, Amazon Prime Gaming recently launched in India. Prime Gaming silently entered the market but is now officially available to Indian gamers with an Amazon Prime membership. In addition, to the benefits of Amazon Prime, Prime Gaming offers a variety of in-game awards, prizes, and loot crates for gamers in India.
As a benefit of an Amazon Prime and Prime Video membership, Prime Gaming offers in-game content, free game downloads, and a complimentary monthly Twitch channel subscription (where available).
Let's see what else we will get with an Amazon Prime Gaming membership.
Amazon Prime Gaming: What's in The Store for Gamers
Amazon Prime gaming offers a rotating selection of complimentary games you can download and play. In addition to free games, Prime Gaming also includes free in-game content for certain games, such as skins and in-game currency. In addition, some games also offer exclusive discounts for Prime members. Below you can find what's in the store for game lovers.
As part of their Amazon Prime subscription, users can access a gaming service featuring a selection of mobile, PC, and Mac games.
The Prime Gaming service includes popular games such as Call of Duty Warzone, FIFA 23, League of Legends, and DeathLoop.
Users can claim free games with a Prime membership plus five free games added to the library every month.
Games Available Through Prime Gaming
The Amazon Prime Gaming service includes games like Quake, FIFA 23, Warzone 2.0, and more. These titles may not be as well-known, but more popular high-budget games are expected to be added to the selection in the future.
In addition, in-game bounties or rewards are available for games like Death Loop, FIFA 23, League of Legends, COD Season One and Deathloop 2.0, GTA 5, and many more.
As part of their gaming service, users have previously been able to access free games, including titles like Faraway 2 – Jungle Escape, Breathedge Dishonoured 2, The Last Blade 2, Metal Slug, The Kings of Fighters 2, and The Last Blade.
Expanding Content for Indian PC Gamers with Amazon Prime Gaming
The launch of Amazon Prime Gaming in India will expose PC gamers with Prime subscriptions to a wider range of content. The Indian PC gaming market is often dominated by big-budget AAA titles like GTA 5 or free-to-play shooters like Valorant.
Still, Prime Gaming offers a curated selection of genres and titles that may not have been on their radar, such as Brothers: A Tale of Two Sons.
Amazon Prime Gaming Returns to India with Perks and Free Games
Amazon Prime Gaming is coming back to India, providing Amazon Prime members exclusive perks and benefits. The service will offer players various rewards, including free games and other gaming content. According to Akshay Sahi, the Prime Director at Amazon, the relaunch of Amazon Prime Gaming is part of an effort to offer added value to their prime members.
Sahi also highlighted the growing popularity of gaming and provided a diverse selection of various popular games to improve the overall experience for Prime members. The updated Prime Gaming service will feature easy access to the latest games and regular updates with new content for popular games.
Currently, the service only supports English, but Amazon has announced plans to add Indian languages in 2023.
Amazon Prime Members Access Free Games & Prizes on Amazon Games App
Amazon Prime members can now enjoy various rewards and benefits through the company's Prime Gaming service. Members can easily access free games and prizes by linking their accounts to the Amazon prime Games app. The linking process is simple, and future rewards will be automatically added to the account once completed.
Codes can also be entered into their gaming account for those who prefer manual redemption. However, this method requires the process to be repeated for each code. This service, available for Prime members, provides a new way to enjoy their membership by accessing exclusive gaming perks, including free games and in-game items. In addition, it's an added value for their subscription as they can access multiple perks other than fast delivery and streaming services.
Cost of a Prime Gaming Subscription
Previously, Prime Gaming mainly was available abroad, offering little perks and benefits to gamers within the country. Currently, you can access Prime benefits by purchasing a Prime membership at a discounted rate of INR 1499 per year, INR 179 per month.