It may happen anytime that you need to visit an unknown city or any unfamiliar area. So, the most typical problem you will feel that finding the neediest things and places near you such as ATM, Restaurants, Shopping malls, Transport, Fuel, etc. But if you're an Android user, then you don't need to worry anymore. Because I'm here with a list of the top 5 FREE Android apps to find nearby ATM, Restaurants, Shopping malls, transport, and more places and things.
Yes, guys, these apps are really really effective and will help you a lot in such conditions. So, instead of thinking too much just select the best one for you by reading their small descriptions written below and install in your Android phone.
Best Android Apps to Find Nearby Places & Things
Yea friends, read the following list and find the best Android app for you to look for the near places and things. So have a look at this list of awesome place finder apps:
AroundMe is one of the best Android apps which lets you quickly find out the nearby places and things at a location that's new to you.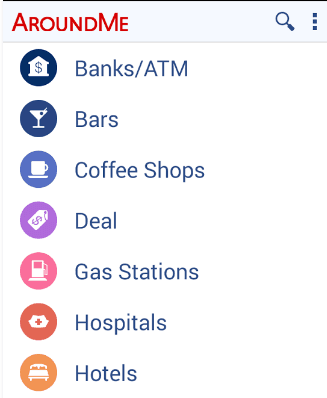 It quickly identifies your position and allows you to choose the nearest Bank, Bar, Gas Station, Hospital, Hotel, Movie Theatre, Restaurant, Supermarket, Theatre, and Taxi.
nearbuy.com is one of the popular destinations to find restaurants, spa, salons, movie halls, amusement parks, and fun things to do nearby while saving money.
It consists of thousands of cashback offers, deals, discounts & coupons on restaurants, buffets, amusement parks, theme parks, pizzas, spa, massages, salons, beauty therapies, gyms, movie tickets, hotels & travel, gift cards, activities, and many more.
Google Maps is one of the most popular mapping service developed by Google. It presents almost every Android device. It not only lets you find a specific place or location but also lets you find the nearby places and things at just a single tap.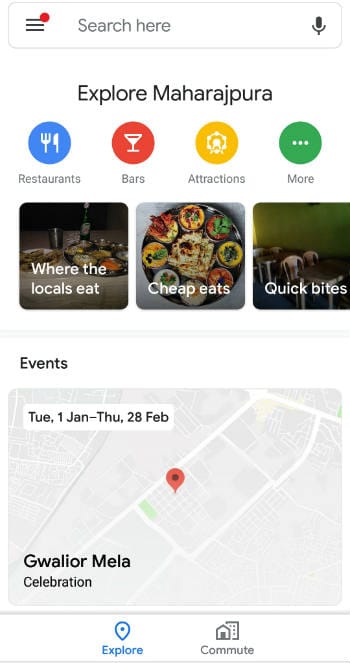 For example, you're looking for restaurants nearby your location, turn on your current location, open Google Maps and search with "restaurants" word, it will show you various restaurants near you to choose from.
It's a nearby restaurant finder app that lets you buy food online. I personally use this app for getting food delivered to my place from anywhere across the country.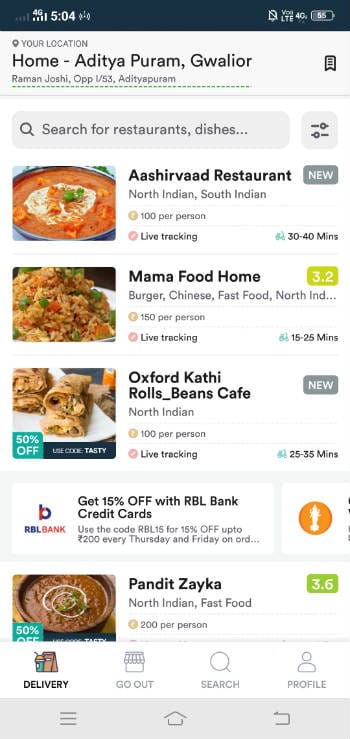 When you visit an unknown place and want to find some restaurants, just get this Zomato app, turn on the location and you'll see plenty of restaurants available nearby your location. You can either book food online or visit the restaurants.
Near For Me is an easy to use free Android app which helps you find ATM, Bank, Gas Station, Restaurant, Bar, Café, Hospital, Hotel, Taxi, Movie Theatre, Beauty Salon, WiFi spots, or virtually anything near you.
It automatically finds your current location and plots it on a map. Each place details include rating, address, phone number, images, distance from your current location, website, user reviews.
Read Also: Best Travel & Navigation Apps for Windows Phone
Conclusion
As we all know that apps consume Android storage space and use RAM space to run and I've also mentioned this fact in my previous articles as well, so we all should ignore wastage apps. But I'm sure that the above-listed apps will be really very useful for all of us but only when you visit any unknown or a new place or city.
So, if you're in an unknown city, then you must install any of the above apps on your smartphone to find out your nearby places easily and quickly at your fingertips.