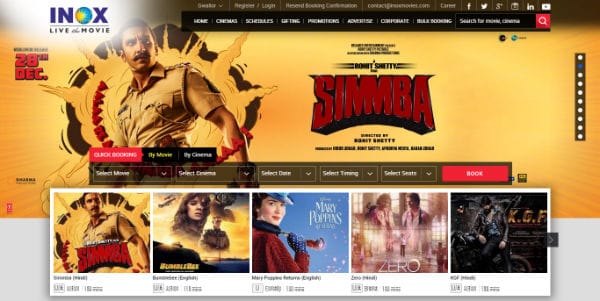 You know there are several benefits of booking movie tickets online such as if you go in a group then there may be very low chances of getting the nearby seats for all your friends but if you book online then you can already select and book your seats altogether. So, there are many websites available on the Internet which provide the facility to book movie tickets online for the desired theater in your city.
But including the pros of booking online movie tickets, there are some cons as well. It means tens of fake ticket booking websites are also gulling people day to day and stealing their private card details. So, in this article, I'm going to deliver the top 5 most trusted websites to book movie tickets online in India. All of them are widely popular and you can faithfully believe on these websites.
Top 5 Websites To Book Movie Tickets Online
Now, without taking much of your time, I just move on to the list of best and trusted websites to book movie tickets online in India.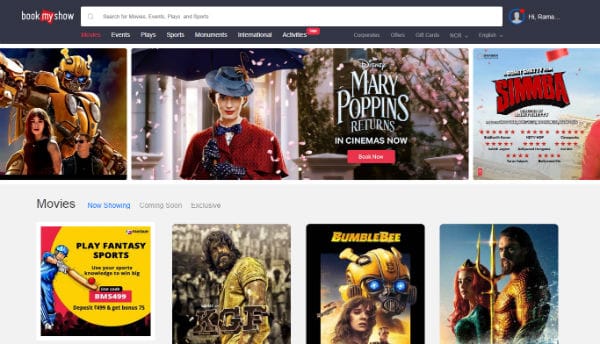 BookMyShow is the most popular movie ticket booking website in India with high traffic in the world and India. This shows that the website is highly trusted and reputed.
It provides the facility of instant ticket booking. So, after visiting the website, you just need to select the movie, the date of watching it, and your city. After that, you'll be able to pay money through your debit card or internet banking.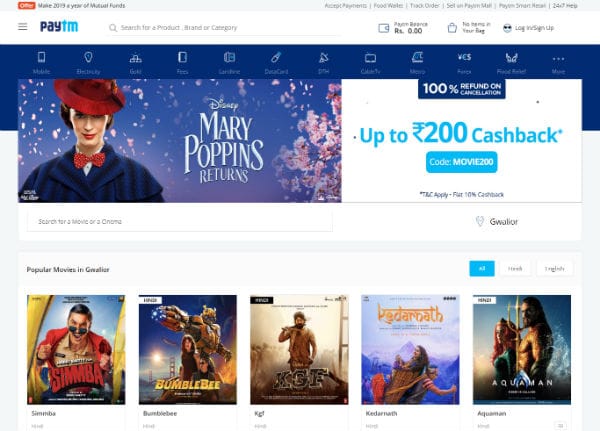 Paytm is India's most popular eCommerce payment system and digital wallet which allows people to pay bills online, mobile recharge, book movies, and much more.
Booking movies through Paytm is the easiest task, just visit the Paytm website, click on the Movies option, choose your favorite movie, choose seats, and make payment. And most of the time booking movies through Paytm becomes very interesting because of the exciting discount coupons.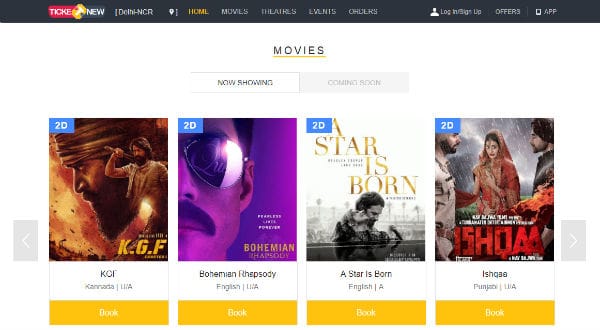 Ticket New is one of the great places to check for events, sports, movies, and other entertainment activities happening around you.
As you visit the website it asks you to select your city first and then you will be able to select the movie for ticket booking. So, it also provides a very simple mechanism to book tickets online in various states of India.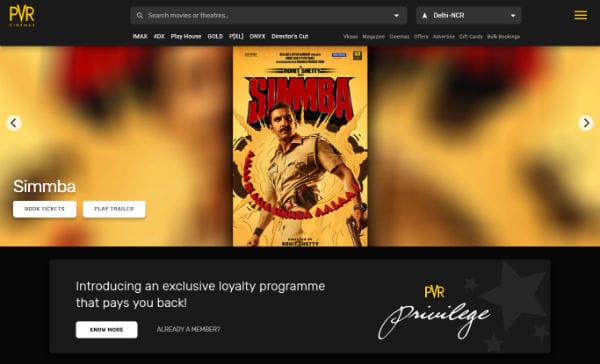 You can book movie tickets in India from the official websites of PVR Cinemas. But, here you can book tickets for only PVR not for any other cinema halls.
You need to visit the website, choose your city, choose the movie, your nearest PVR cinema, and seat(s) from the seat layout and finally when okay, make the payment to book your tickets.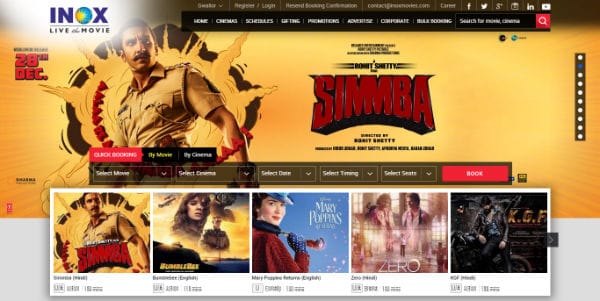 Just similar to PVR, this is the official website of Inox theaters where you can book movie tickets to watch in your nearest Inox cinema hall.
Visit the website, choose your city, choose the movie you're willing to watch, select the show timing, book seats from the layout, and proceed to payment to book tickets.
Worth Reading:
This is the list of the best movie ticket booking websites in India. I hope you'll like them and they will be proven very helpful and trustworthy for movie ticket booking in your city.