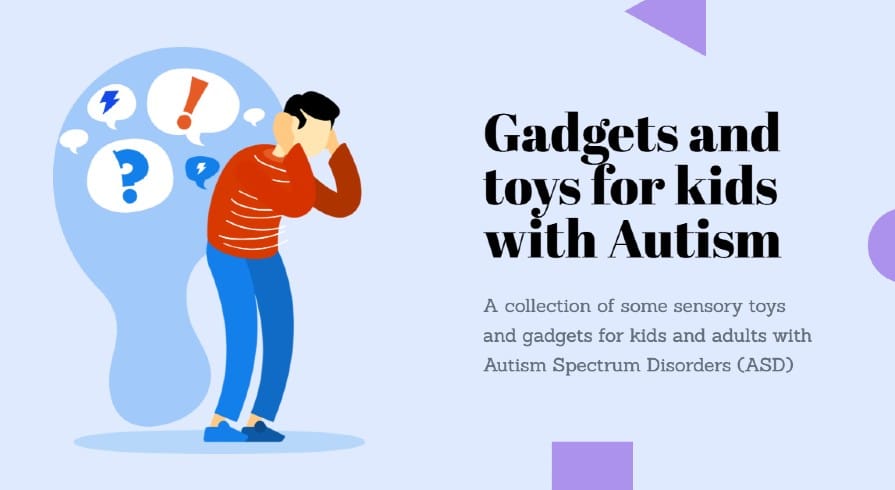 Autism, also known as Autism Spectrum Disorders (ASD), is a condition in which a person has trouble communicating with others, demonstrates unusual behaviors and coping mechanisms, and generally struggles socially.
While everyone with Autism has different needs and challenges, they all can benefit from the inclusion of unique technology to help them meet their daily goals. In addition, some gadgets and toys for children with Autism can be beneficial, as they help socialization, learning and development.
Parents of autistic adults and kids understand that it is essential to have access to proper gadgets that will engage their children and help them develop more effectively. The challenge is that most gadgets in the market are not suited for people with Autism because they lack adaptations that could provide therapeutic effects.
So, I tried to find out some of the most helpful gadgets for adults and children with Autism that can make their life easier and shared them via this post. Let's check them out.
1. Noise Cancellation Headphones
One of the new gadgets available for adults and children with Autism is noise-canceling headphones. One of their biggest sensory challenges is sound sensitivity due to auditory hypersensitivity for some on the spectrum.
They can't be bothered by everyday sounds that most people don't even notice and may startle or panic when they happen. However, noise-canceling headphones can work, at least for a little while, until the brain gets used to the filtered white noise.
There are many noise cancellation headphones available in the market from top brands like Sony, Samsung, and Bose. One of the recently launched noise-canceling headphones is Bose QuietComfort 45 that launched with 24-hour battery life. However, you can find many options on the internet.
2. Smartwatches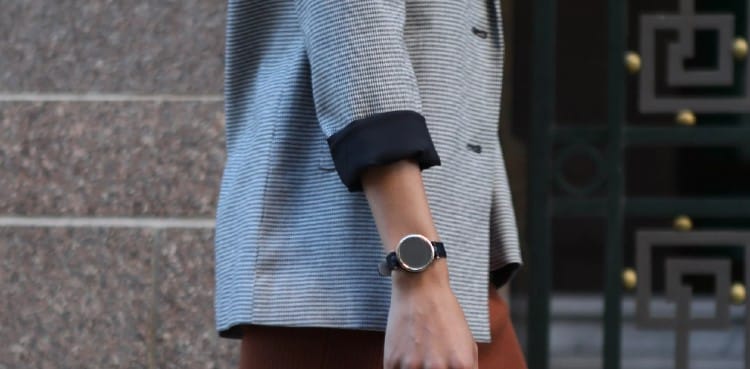 Smartwatches are an increasingly popular way to access and interact with content. Although this approach may be particularly useful for individuals with Autism Spectrum Disorders, it may also impact people without disabilities by reducing the need for extraneous face-to-face intervention within society.
In addition, smartwatches may serve as an unobtrusive strategy for individuals with autism spectrum disorders to follow directives by pairing communication through auditory and visual channels on a single platform.
Samsung and Apple are two top brands in the smartwatch market. In addition to these two top brands, there are many other smartwatch makers giving them great competition such as GOQii, Garmin, etc.
3. Cooling Weighted Blanket
Stress and sensory overload can happen for a lot of reasons, but they are some of the most common problems people with autism experience. Whether you're looking for a way to reduce stress during the day or help your kid deal with excessive sweating at night, weighted blankets are a great option.
The first point we notice when we sit on a weighted blanket is its firm feel and the way it cradles our body.
This is because we are inundated by sensory feedback from deep pressure stimulation coming from the weight of the blanket.
This feeling is known to help some people cope with stress, anxiety, and an overactive mind. It eases tension in the muscles, which releases endorphins that makes us feel good. The deep pressure also stimulates nerve receptors in our skin, sending signals to our brain and calming it.
There are many cooling weighted blankets available from different makers. You can find them on Google and purchase them from any of your favorite online shopping websites.
4. Lava Lamps
Sensory integration is crucial to children with Autism. Lava lamps are another great option for relaxing sensory stimulation in children with Autism.
Most children with ASD respond better to lower levels of lighting. Lava lamps, like lava lamps for kids, never go out so they can provide some steady light if your child is sensitive to flickering lights or changes in light level.
There are many creative Lava Lamps available in the market. For your ease, you can order them online from online shopping sites like Amazon and Walmart.
5. Vibration Cushion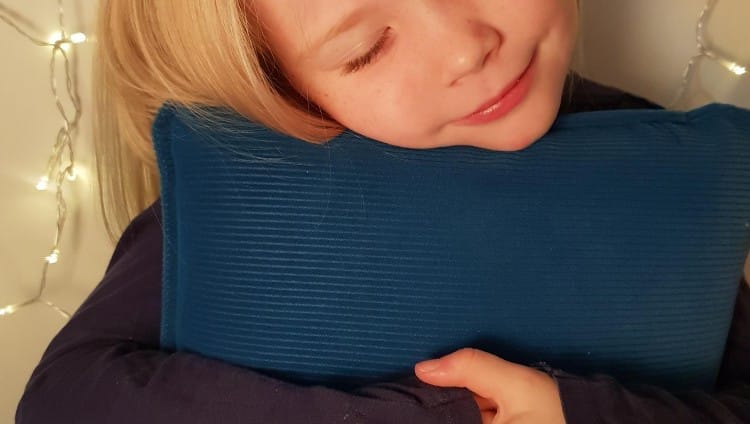 Designed with the unique needs of children with Autism in mind, these colorful, lightweight, fun-shaped vinyl vibrating cushions can be a helpful tool for relaxing the body.
They are great sensory cushions and can help autistic children to learn to tolerate more sensations. Some autistic children have trouble sitting still or falling asleep. They are comforted by the vibrations, and this helps those children sit still or fall asleep.
Amazon, TataCliq, and Chroma.com are the best online platforms where you can easily find different varieties of vibrations cushions. You can buy the one according to your budget and preference.
6. A Digital Aram Clock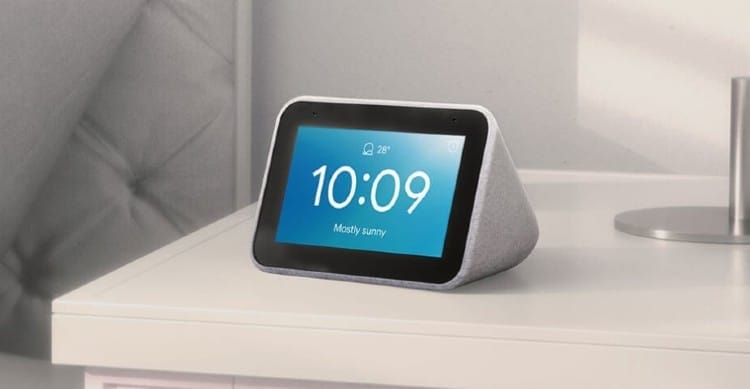 A child with Autism can have difficulty with time management, so a clock with several alarms can help him/her get organized. So if you're having trouble getting your kid to manage their time, just tell them to consult their clock! It's got multiple alarms so they can be reminded about when to do certain things.
This is another easy-to-find gadget on online shopping stores. Some of the best smart alarm clocks that you can buy are Lenovo Smart Clock, Philips Smart Sleep, Amazon Echo Dot with Clock, Amazon Echo Show 5, etc.
7. Stress Reliever
The Sensory Massager toys are stress-relieving gadgets that facilitate sensation in the body. They are very easy-to-use pieces of equipment, which people with Autism can use to receive proprioceptive input.
There are many other similar gadgets and toys like massage rollers, massage ball packs, etc. available in the market that help kids with autism relieve their stress.
They help with physical stability, motor planning, and coordination, and provide reassurance and nurture. Gadgets like Sensory Massager increase motor control and coordination while also decreasing hyperactivity.
8. Time Timer Clock
Regular timers can be challenging for those with neurodiverse minds. Time is an abstract concept, and when you need to be reminded about time limits, a visual timer like "Time Timer" can be helpful. Time Timer visual timers help those with Autism check the progress of time.
Time Timer disks visually illustrate how much time is left in a specific period—making it simple for learners to predict when a task or project will end.
You can buy the different time timer clocks from either their official website (TimeTimer.com) or from any popular online shopping websites such as Amazon or Flipkart.
9. Sensory Mats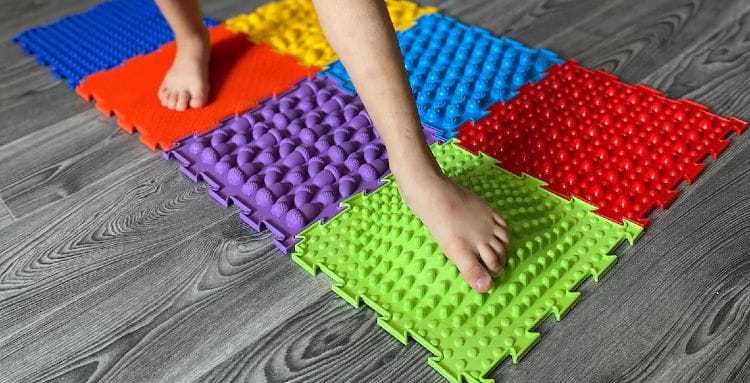 Sensory mats provide an outlet for children who may be on the spectrum or just need a sensory stimulation release to calm and put them in a better mood. The feeling of things like velcro, leather, fur, and different textures can be soothing for many kids.
They are also a great way to keep kids busy while you are trying to cook supper or do some other task around the house. Another reason this can help is if your child has trouble transitioning from one activity to another. The mats let them practice getting up from one activity and moving on to something else. This is important in terms of social skills.
There are different kinds of sensory mats available on the internet that you can buy online. You can easily find some creative, interesting, and unique sensory mats online in different online shopping stores for your kids with autism.
10. iPad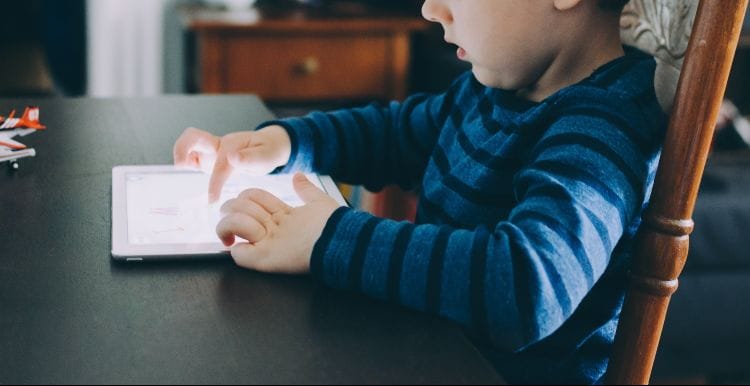 The iPad allows children on the spectrum to engage in learning and communicating with caretakers and peers for meaningful interaction. For children with autism spectrum, it unlocks the communication barrier, allowing them to "put words and symbols together" into sentences. With this, they can feel more self-confidence, can express themselves, and interact socially better.
Bonus: Special Apps For Kids & Adults With Autism
When it comes to children who have Autism, the iPad can provide some needed distraction and interaction in areas where their parents might just wonder what to do next. But, fortunately, a few applications can help your children, such as Autism Speaks, Autism Parenting Magazine, and several others.
TouchChat or Proloquo are excellent apps for non-verbal kids; these apps can be very beneficial as they are visually stimulating and their functions are simple enough not to overwhelm the child.
Wrap Up
It's difficult to empathize with people who exhibit symptoms that are beyond what most of us can imagine. This is why it can be even more difficult to help those affected.
For children and adults, Autism affects so many areas of life, making it a challenge to cope with daily life. But there are ways or gadgets to help them live a life like any other person. These top 10 gadgets for adults and children with autism are well researched that you can gift your children or anyone around you who is having ASD.
And if there is anything that you would like to add, let me know in the comment section.