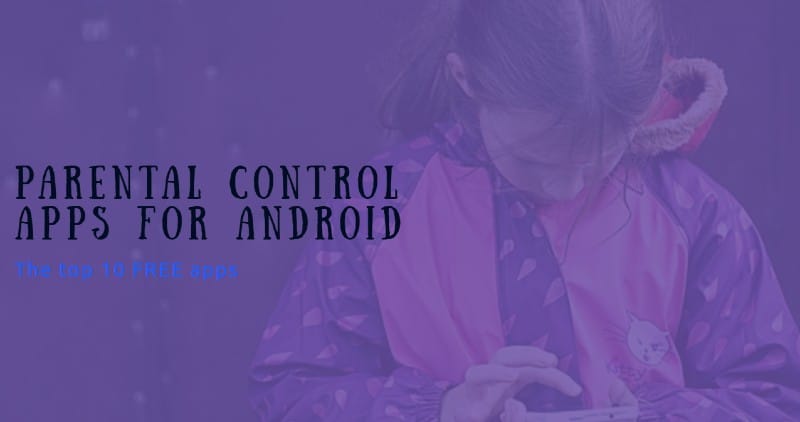 In today's world, parenting isn't as easy as it sounds. Somehow parents are struggling to keep up with their children due to new challenges, or the rapid pace of technology.
Let's face it; today's kids are spending most of their time in front of the phones or laptops. They don't even need adult support to run social applications or play games.
Protecting children from the threats inflicted by digital technology has become a priority for parents. Fortunately, there are some parental control applications available to help parents to take control of their kids.
Although there are dozens of applications that are available out there for android phones, you can choose whatever is suitable for you.
Given below are the top 10 free parenting control apps for android 2021, so let dig in.
Net Nanny is the #1-rated and the most trusted parental control app for Android since 1996. It's a user-friendly app that enables family members to monitor children's online activity in one comfortable place easily.
Parents can easily customize their apps, websites, and also block the content they don't want their kids to watch. It has another amazing feature "GPS tracking system" that lets the parents quickly review all of their children's locations.
With this app, parents can formulate healthy boundaries for their kids. It is featured with the best content filtering system and ensures the protection of your child from harmful content. If you want to block specific social sites or gaming sites, you can do it right away. If parents want to build a proper screen time, they can easily do with the Qustodio.
With its intuitive online dashboard, parents can easily control children's activity and be relaxed whilst knowing that their kids are utilizing the smart devices competently. Qustodio track down social media activities, including YouTube when compared with other parental apps.
Bark gives overall protection from a wide range of online threats to your kids. It works well for all types of social media platforms. It keeps track of the actual content the kids are using on social media. With its automatic alerts, parents can look for threats like cyberbullying, online grooming, or even the signs of suicidal tendencies. It's easy to read the activity report feature and makes it the best app for busy parents.
With just one click, parents can block their kid's devices instantly, including all types of websites and video streaming applications. Its modern design lets the parents navigate it easily. With Mobicip parents can view their child's four weeks old browser history.
Kids Place is a complete parental control app. Some of its convenient characteristics incorporate a customized home screen showcasing approved apps. It gives parents the authority to stop your child from downloading or purchasing new apps as well as a time specialty to define a schedule for using the smartphone. Additionally, it can block the calls and disable the wireless signals, which is something that gives peace of mind to the parents.
Google developed this parenting control app, so merely the reason why it is quite compelling among over ones. It helps families by creating safe and healthy digital habits. Parents can lock devices, set limits, and control the screen time of the users. This app also allows the parents to restrict online purchases in the Google Play Store.
ESET has been protecting the cyber world for 30 years, and also it is one of the most prominent security brands in the world. For both small and big businesses they offer products, so it's your responsibility to check that the software you pick is suitable for parental control. This app allows the Parents for web monitoring, apps guard, and it provides necessary reports.
The primary peculiarities of this app enable the parents to block calls and apps that they are concerned about. With its Geo-location characteristic parents can track down their kid's activity around the clock.
The alarm option is the coolest feature in this app which allows the parents to hover alarms on their kid's device to warn them about the important stuff such as meds to take or where they are supposed to join them. Moreover, with its emergency button, parents can find peace of mind, while knowing that the emergency button will notify them if their kids are in danger.
Screentime by Screen Time Labs is an excellent parental control app that is suitable for android as well as for iPhone. It is featured with time monitoring, management, tracking options, and also filtering. Screen time labs enable the parents to pause anything they do not like that their kids are watching in the meantime. It particularly permits parents to track down the browser history of kids, including social sites and YouTube.
Ourpact is another best parental control app worth considering. Some of its well-known specialties incorporate app blocking, geo-fencing, screen time adjustment, family locator, and porn blocking. In addition to these features, this app has a seamless interface that makes it one of the best free parenting control apps for Android.
Related: How Parents Can Control A Teenager's Phone?
Wrap up
This is all about the top 10 free parenting control apps for android 2021. They are wonderful if you are highly concerned about the online activities of your children. These apps let you easily track, control, and manage your child's online activities.
Keep safety and transparency in mind whilst looking for a parenting control app, because installing unknown can become dangerous for you and your child.
Online predators can easily take advantage of if you are using an app with limited security. These top 10 parenting control apps are well tested, and you can install them without jailbreaking your child's phone.