Do you know that Android apps can track your entire sleep cycle? In fact, there are various Android apps available that monitor how you sleep and help you to improve your sleep by means of ways.
If anybody has a problem of snoring, then some of these Android apps may help you to get rid of this problem. Now you might be thinking that how can an Android app provide comfortable and better sleep and how can it help to get rid of snoring etc. So, let me tell you how!
Actually, some of the Android apps provide sleep deficit, deep sleep and snoring statistics and they notify you in the morning. Some apps also provides sleep talk recording, snoring detection and anti-snoring and that's why you can get rid of this problem.
Best Android Apps For Comfortable & Better Sleep
Now, have a look on top 5 Android apps for tracking sleep cycle to get comfortable and better sleep:
Sleep as Android is a fantastic sleep cycle tracking app that improves your sleep and you wake up with pleasure. Some of its most important features are following.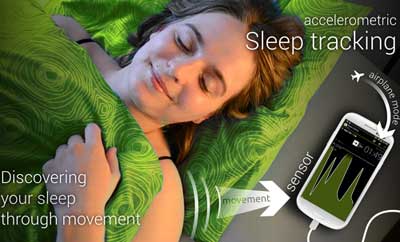 Smart alarm clock
Sleep graph history
Gentle volume nature sound alarms (birds, sea, storm…)
Sleep talk recording, snoring detection and anti-snoring
Never oversleep again with CAPTCHA wake up verification
You will find more and more features of this app after installing on your Android device. It has got 5,000,000 – 10,000,000 installs and 4.4 rating on Google Play.
Relax and Sleep is a free Android app that provides a list of 35+ ambient sounds which include thunder, lightning, stopwatch, white noise, ocean, sea, birds, rain, crickets and other bugs, frogs, water, airco and other mechanical noises, nature… and many more.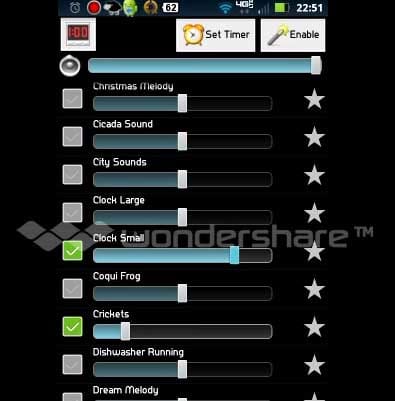 You can change the independent track volumes and create your own unique relax melody! Some of its important features are here:
Custom Presets
Count Down counter
Alarm Clock (with SleepBot)
Fade Out and much more..
It is another high rated Android app on Google Play for comfortable and better sleep. It is also high rated on Google Play and available for Android versions 1.5 and above.
3. SleepBot – Sleep Cycle Alarm
It is also a widely used and most popular Android app to make your sleep very comfortable and better than ever. The completely new Sleepbot is finally here! Developers have spent months developing a beautiful, intuitive sleep cycle tracker and dependable optimal alarm that lets you customize your sleep tracking. You can record your movements and sounds during the night and wake up better each morning during light sleep.
Additional features of this app are here-
Smart cycle alarm
Movement tracker
Sound recorder
Sleep debt log
Data analysis
Trend graphs
Auto-Wifi/Silence/Airplane modes
The app has gained 4.2 rating and 1,000,000 – 5,000,000 installs on Google play till now.
Relax Melodies is the LEADER in personalized relaxation and sleep assistance. No more lacking of sleep or insomnia for you! The sleep that you need and want is waiting for you. Relax Melodies and its many features such as high quality white noise sounds, music melodies and complete customizable mixes will help you sleep like never before!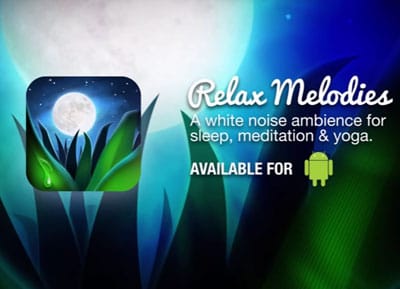 Amazing features of this app are following:
Mix your favorite sounds & music together with different volumes to create your own personal melodies
Includes 8 off the shelf favorites for easy start-up
Create, Save, Name, Sort and Replay your favorites easily
Timer system to set a duration to your favorite mixes. Ideal when you're going to sleep
Enjoy an unique and beautiful interface for an easy selection of sounds
It provides several high quality white noise ambient sounds and music such as river, ocean, winds, rain, birds etc. This app has got 4.4 rating on Google play and a lots of people recommended it.
More Important Posts:
This entire app is made to make your sleep very comfortable. With the help of nature sounds, it improves the quality of your sleep. You can choose from a list of different good quality nature relaxing sounds (sounds of nature) which include thunder, ocean sounds, sea, birds sounds, rain, night in jungle, water sounds, waterfall, nature and start your personal audio therapy.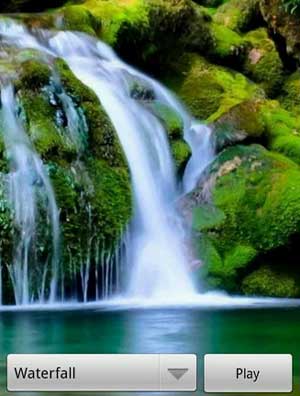 Some of its interesting features are here-
Super natural water sounds (no music)
Sounds of the season
Relaxation for human brains
Ambient sounds
Sounds of game
There are so many sounds and features in this app. This Android app also has high rating on Google Play and requires Android version 2.2 and above.