Instagram is one of the most used social media applications nowadays, making its place in everyone's mobile devices. The world's youth is also sharing their images and reels on Instagram and making a new community to share the experience they are having in their life. Users can share photos and videos on Instagram with their followers and get popularity on the social media world.
After the launching of Instagram in 2010, this application became popular among mobile users, and everyone was using this platform to share their lifestyle on social media. With time, Instagram has also updated its terms and features. Recently Instagram comes up with new safety features to keep young users safe. Instagram's new feature will give them a safe experience where young members can use this social media application without being a victim.
Let's understand how Instagram is improving the experience of its young users.
Developing a New Age Detection Technology For Young Age Members
Several people are honest about the age, but some kids don't understand it and create a fake date of birth to enter the world of Instagram. Instagram wants to stop the young users who create a fake date of birth from signing up for Instagram.
Instagram is developing a new Artificial Intelligence and machine learning technology to detect users' age based on social media activity. This will improve the safety of those children who are using Instagram at a very young age.
Along with this, Instagram is encouraging young users to keep their accounts private. Instagram already provides a feature of public and private accounts, and mostly the users below the age of 18 are using it more prominently. It helps the youngsters to choose an account wisely by keeping their posts safe from unknown sources.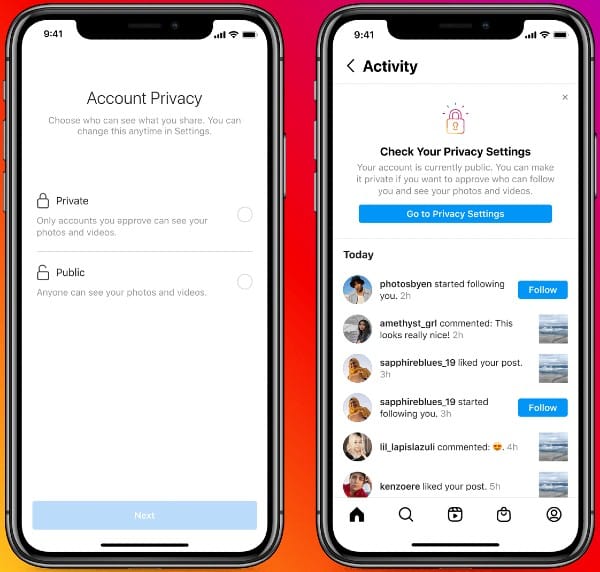 Restriction of DMs & Safety Notices Between Adults & Teens
Most kids become victims of child abuse on social media, where adults share unwanted things with them. Instagram's new safety policy will not allow the adults to create a chat room with those kids that are not following them. It will resist the adults to send a message by sending a notification when trying to connect with a person below the age of 18. The DM feature will be blocked for those adults while trying to create a conversation with young users.
This feature will help the kids to get a safe experience on Instagram. This feature relies on Artificial Intelligence and Machine Learning technology, but it will soon give some fantastic results. Also, Instagram will prompt safety notices to young members while chatting with adults on the platform.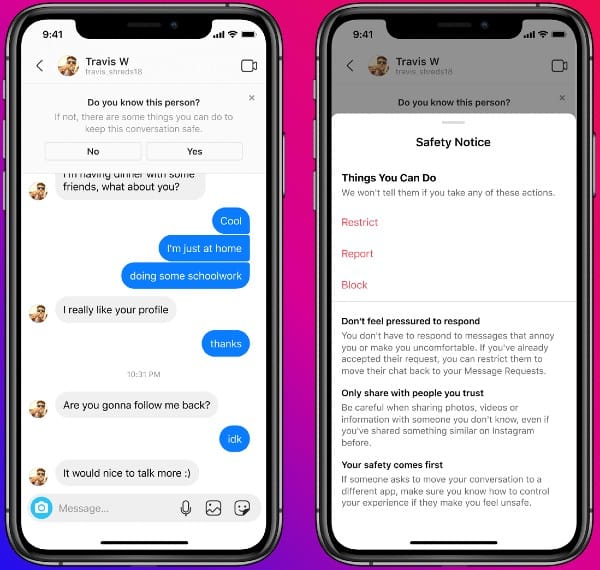 Supporting Parents and Youngsters by Making Adults Hard to Find Teens
Instagram is enhancing the application's safety features by enabling parents to get a positive experience on Instagram. The latest features come with the latest safety tools and privacy settings to give parents and children transparency. The adults cannot locate the accounts of young children with the new update in the policy.
Instagram partnered with Child Mind Institute and ConnectSafely and prepared some effective measures as a parent guide where parents can collaborate with their teens. Several countries have these safety features, like Argentina, Brazil, India, Indonesia, Japan, Mexico, Singapore, and it is continuing with other countries. The AI will also sort the suggested users' tab to resists adults finding young kids on Instagram.
Final Words
The ocean of social media is very broad, where kids are also getting engaged. They need some safe experience on social media, and Instagram is aware of these safety protocols. The new security features deal with young users' prior safety, where they can get assistance to use Instagram safely. Also, parents' collaboration will help them understand how they can get a safe experience on Instagram.
Read Next: 10 Best Instagram Tips To Raise Awareness