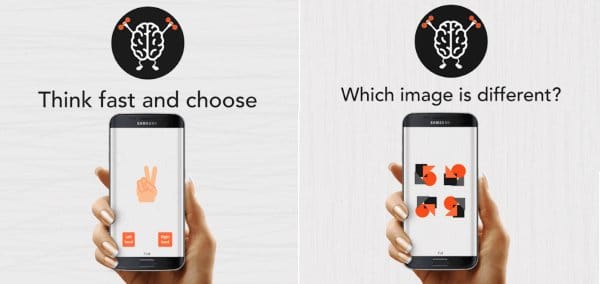 Brainstorming is very important for kids to improve their IQ levels. But, as we know kids spend their most of time with smartphones in playing games or watching cartoons, and these devices are leaving a big impact on the lives of kids and youngsters.
But, do you know that you can use smartphones to help your kids increase their IQ? Yes, it's possible with the help of some interesting mind games available on the Google Play Store.
When your kids already spend time playing games on Android phones or tablets, you can install these brainstorming and IQ Android games on your devices and ask them to solve the puzzles.
The Top 10 Brainstorming & IQ Android Games for Kids
Here's a list of the top 10 Android games that are not only entertaining and addictive but also helps your kids to increase their IQ level by solving some tricky questions and puzzles with a lot of fun.
Brain Out is an addictive Android game with a series of tricky brain teasers and different riddles to test your mind. It helps your kids to evaluate their logical thinking ability and creativity.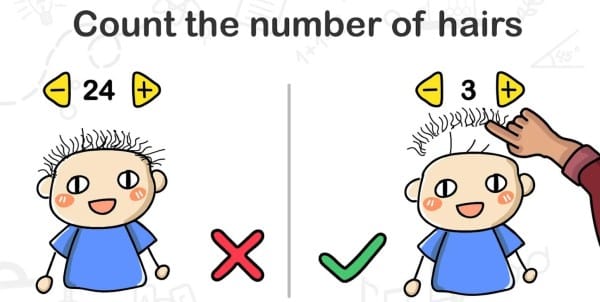 In this game, you will need to think out of the box to answer the questions. Don't try to answer the questions in an ordinary way, instead use your logical thinking ability and creativity to solve the tricky puzzles and questions.
This app will let your kids exercise their minds with the triple test of EQ, IQ, and dumbfounded challenge. This game is full of spoof, fun, and subvert your imagination!
It's another logical brainstorming Android game that will help your kids to improve memory, thinking speed, and accuracy. This is a fun logical game that gives a good test for your kids' brain.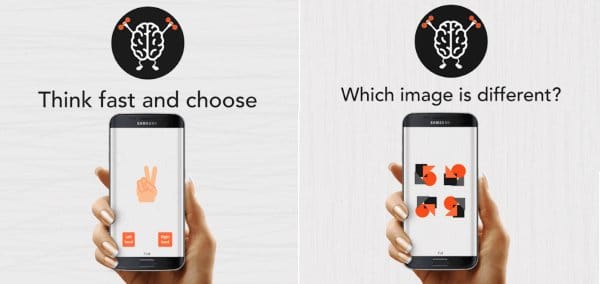 With this brain game, you can help your kids to learn to distinguish between different colors and improve their skills. Your kids can sharpen their minds while having fun playing this game.
The game comes with many levels. Each level tests your skills and abilities to their best. After each level, your results are ranked between 1 and 5 Stars and you will be rewarded with a number of Brains which makes this game more interesting and addictive.
I played this game many times. This is a very addictive and logical tricky game in which you'll be asked to solve the river crossing puzzles bounded with some conditions. Hints available for every question. You can use a hint if you can't tackle it.
The most popular and basic puzzle in this game is about a wolf, sheep, and cabbage. You need to help the man in the boat to move all of them across the river. Condition is that you can cross only one animal or object with every move and when the man is not nearby, the wolf will eat sheep, and the sheep will eat the cabbage.
Isn't it interesting? This game has many interesting puzzles for you to solve. Just download this app and try to solve all of them yourself.
This Android game lets you check your IQ with tons of tricky questions. You will have to think out of the box to become a champion. The tricky puzzles and brain teasers in this game are not only challenging but funny also.
It helps your kids to enhance logic, memory, intelligence, problem-solving skills, and creativity. This game is perfect not only for entertainment but also for training important abilities and skills.
Smarter is a fun logical memory game that gives your memory and the mind a boost by improving your logical abilities and skills. It contains over 240 brain training game levels in multiple categories such as memory, logic, math, accuracy, and much more.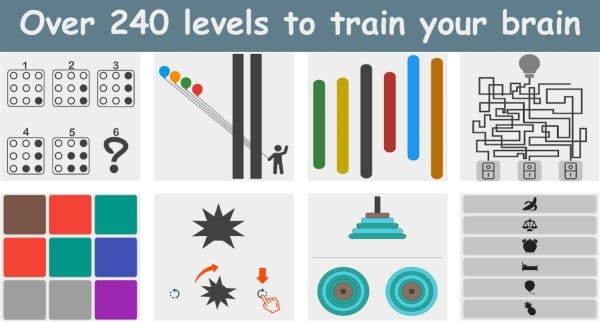 It is a skills trainer that can relax and sharpen your brain and improves your abilities in a dynamic, fun, and engaging way.
You can also see your progress to know how you're performing in the game. After successfully completing a level, you'll get your result as green color (for perfect), orange color (for great), and red color (for good). This way you can easily figure out which skill needs more work.
Awarded with the Google "Best Apps" award, the NeuroNation Android game helps your kids to strengthen their memory and concentration and enhance the thought process.
According to the game developer, playing this game only 15 minutes a day will give your brain a new momentum. It is a great combination of fun and motivation that won't let you bore.
NeuroNation has been awarded many times in brain training which proves how effective the game is. It performs a comprehensive analysis of your strength and potential and creates a personal training plan for your kids.
Mind Games contains a great collection of games that will help your kids practice different mental skills. This app includes around 3 dozen of brainstorming games, some of which allow you to play 3 times and require upgrading to play more.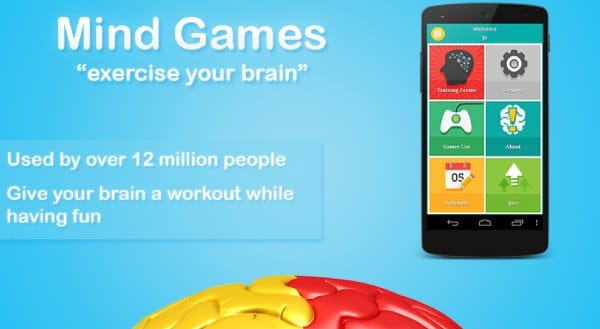 All games include your score history and a graph of your progress. The games list shows a summary of your best games and today's scores on all games. All the games are however brain challenging and entertaining but no research has yet been conducted to determine if this app has cognitive benefits.
Do you want to go through an IQ test? Willing to train your mind for a better IQ? This Android game can be the best pick for you. Just play this Android game on your phone and find out how many brain teasers can you solve.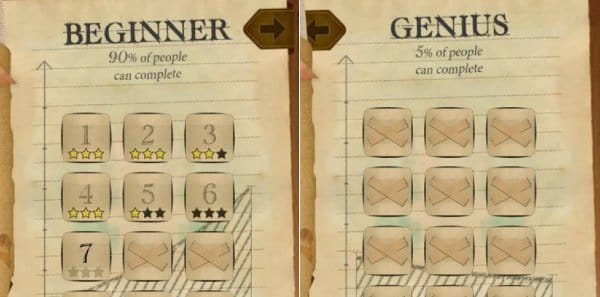 The game comes with 5 levels and all these 5 levels contain 60 unique riddles. It's said that the first level can be solved by 90% of the population. The last level is solved by only 5%. So, how far can you go?
Brainilis contains a great variety of brain games to train your brain. It has 30+ games in four categories including memory, logic, math, and focus. It is one of the best IQ games for kids with lots of fun and logic.
The app lets you track your progress to see how your scores evolve over time. It has several game modes in 3 difficulty levels; easy, normal, and hard. So, download the game and start brainstorming.
The Brain Crazy Android game contains many brainstorming puzzles to train your brain and improve the IQ level. It covers some brilliant workouts for your brain. Just play it a few minutes a day and exercise your mind easily.
Brain Crazy can be a great Android app for your kids to help them test their abilities. Its logical questions and their answers will make your kids think out of the box so that their thinking will not be restricted anymore.
These are the best and most entertaining IQ and brainstorming games for Android. I suggest you try all of them one by one and let ms know which one you liked the most via comments.