PUK code refers to "Personal Unlocking Key". PUK code is a security code that protects your SIM card data. Your mobile phone asks for a PUK code only when you have entered an incorrect pin number three times. Once if your mobile starts asking for its PUK code then you can neither make a call nor send a text from it.
I know that you wanna know the way to sue out this problem. So, via this article, I am going to convey two simple ways through which you can easily find your PUK code and activate your SIM card again. To know about the tricks to find out PUK code in easy ways then read the below-mentioned line.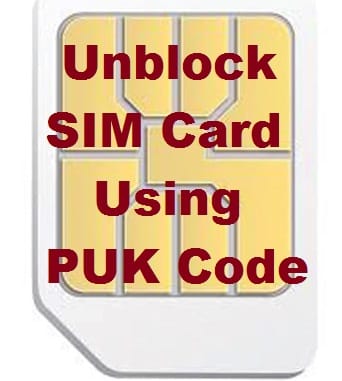 Today I am going to tell you 2 ways to find your PUK code easily to unblock your SIM CARD. And these ways are as follows:
1. Find PUK Code Using Another Mobile
It is very easy to find your PUK code by using another mobile. But always keep in mind that the alternate mobile must have the same telecom operator as your one has.
Now without wasting time make a call to the customer care center and tell them about the problem you are going through. They will ask some questions for verification. You must reply to them with appropriate answers if you don't do so then they may reject your request.
After this process, they will tell you your PUK code number with some instructions. Follow the instructions as the customer care executive tells. In this way, you can easily find your PUK code to unblock your SIM card.
2. Find PUK Code Online
You can even get your PUK online. In fact, different telecom operators also help you to get your PUK code. For example, you're using AT&T mobile operator, you can search on Google like "how to get AT&T puk code" and then visit the official website of AT&T.
Similarly, different SIM card operators provide online guidance or tool to get your PUK code instantly to unblock your SIM card.
Read Before You Leave:
Note: You will get only 10 attempts to enter the PUK code to unblock your SIM card, even after these 10 attempts if you enter the wrong code then your SIM card may be blocked forever.