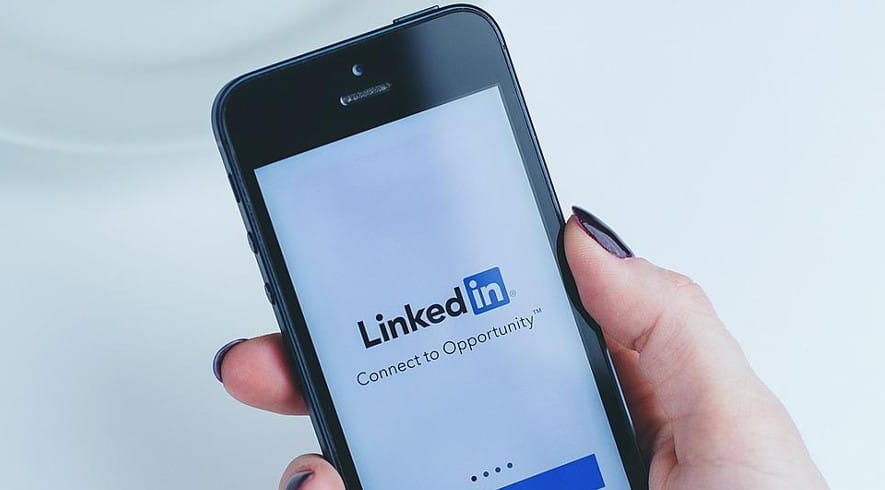 Whether you're using Facebook, Twitter, LinkedIn, or any other social networking platform, block and report are the two most commonly used privacy features that help users to maintain a peaceful online presence.
For most social platforms like Facebook, LinkedIn, and Twitter, the option to block someone is clearly shown on everyone's profile but once you block someone, it takes a bit of time to find out how to unblock that blocked person.
In this article, I'm guiding you on how to easily unblock someone you mistakenly blocked on LinkedIn in 2022. This simple how-to guide is especially for those people who rarely use LinkedIn and finding out the steps to unblock a blocked person on LinkedIn.
Here's How to Unblock a Blocked LinkedIn Contact?
So, whether you blocked someone mistakenly or intentionally on LinkedIn, but now if you're willing to unblock that person, the following steps will help you do so. Actually, it's just a matter of seconds. All you need to a few clicks in your LinkedIn settings to get it done. Let's see how:
Open LinkedIn and log in with your account details. Now, from the top bar, click on the dropdown arrow just below your profile picture and click Settings & Privacy.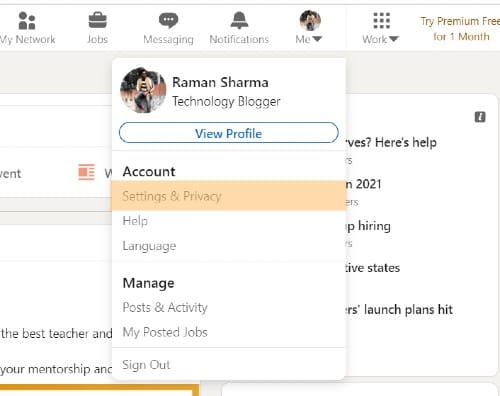 On the Settings page, click on Visibility on the left side of the screen and scroll down to the Blocking option.
As soon as you'll click on this Blocking option, it will show you the list of people you blocked on LinkedIn.
You will now need to click the Unblock button in front of the person you want to unblock and confirm by entering your LinkedIn password.
It's that simple. This is how you can easily unblock the blocked contacts on LinkedIn. If you're still having difficulty finding this "Blocking" option to unblock someone on LinkedIn, you may visit LinkedIn through this link and then log in with your account details. It will take you to the Blocking page directly without performing any steps.
 How to Unblock a Contact Using LinkedIn Mobile App?
The procedure is almost similar whether you're using LinkedIn on a laptop/computer or on your smartphone. If you're using the LinkedIn mobile app on your smartphone, just follow these steps to unblock a blocked LinkedIn contact:
Open the LinkedIn mobile application, tap on your profile icon from the top right corner, and tap Settings.
On the Settings screen, tap the Visibility option.
Scroll down the screen to find the Blocking option and tap on it.
On the Blocking screen, you'll find all the persons you've blocked till now. To unblock any contact, you will need to tap on the Unblock link in front of the name of that contact and then it will ask you to enter your LinkedIn password.
After entering your LinkedIn password, just tap on the Done button to finally unblock that person on LinkedIn.
That's all about unblocking anyone you blocked on LinkedIn. I have updated this article in 2022 and so believe that all the above-mentioned steps will work yet perfectly for everyone to unblock a blocked contact on LinkedIn.
Remember that unblocking a blocked member on LinkedIn means that you'll not be able to reblock that person for 48 hours after unblocking. Your profile will then be visible to that LinkedIn member and you'll be able to send and receive messages. If you both were previously connected on LinkedIn, after unblocking, you'll need to resend the connection request to reconnect with that member.