Gone are the days of spending your special time reading books because of the all-new trend of Audiobooks that you can listen to any time, anywhere on the go. You can replace the readable eBooks with the all-new audiobooks to listen to them anywhere even when driving, eating, in the gym, or anytime you want.
So, here with this article, I will introduce some Android apps that will let you listen to free audiobooks on the go.
These apps contain numerous audiobooks and I hope you will find your favorite one. So, just install any of the following Android apps and get ready to listen to books rather than reading them out.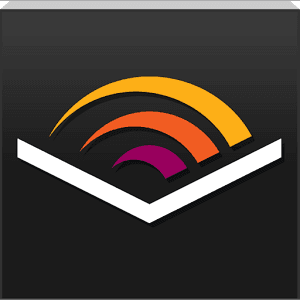 Audible for Android is a great app for listening to your favorite books on the go. This app is developed by Audible.com, an Amazon company. This outstanding app lets you download your favorite audiobooks from a breathtaking range of 150,000+ titles to your Android device – from bestsellers to classics, and everything in-between.
So, now with this app, you can turn on and listen to a good book even when you can't pick one up – on your way to work, at the gym, while folding laundry, or any other time your eyes and hands are busy.
Audible has many interesting features such as Sleep mode, Bookmarking, Transferring books over WiFi, Multitasking for background downloading and listening, Audible chapter navigation, and more.
This is another Android app for listening to free audiobooks from a library of more than 45,000 free audiobooks, best sellers, new releases, and classics in every genre including fiction, romance, non-fiction, children's audiobooks and more.
It's your choice whether you wanna download the audiobook you wanna listen to or stream online without downloading. You can sign up for www.audiobooks.com to get your first audiobook absolutely free.
This Android app for live streaming or downloading audiobooks has many other interesting features that you won't be able to think of, such as Discounts for Audiobooks.com members up to 75%, Find the books in every genre including mystery, sci-fi, biography, business, and Christian audiobooks and it's very easy to use like adding new audiobooks to the library, etc.
It's a great app for those who wanna enjoy listening to free books totally free. With this Android app, you can whether download or stream audiobooks. This Audiobooks app contains 2,800 classic audiobooks that are completely free to download and stream online.
The app keeps your place for you with automatic bookmarking across your whole library. And one of the very important features of this app is its sleep timer.
LibriVox is another Android app where you can get access to over hundreds of audiobooks from current bestsellers to acclaimed thrillers, unforgettable novels, and gripping biographies.
Storytel is available for multiple countries, featuring titles in both their domestic languages and the English language. You can try it for free. If you enjoy it, let your monthly subscription renew automatically. If not, you may cancel anytime.
It has some great features such as downloading in advance, switch between listening and reading, adjust the listening speed, Chromecast integration, set bookmarks, make notes, and more.
Further Reading:
So, these are the best Android apps for listening to free audiobooks online, anywhere, and anytime. If you know any other app for the same, mention it in the comment below so that I can include that in the list.