A few days back I wrote about some Android apps for listening to free Audiobooks on the go and today with the same concept I'm providing a few apps for listening to Audiobooks on your iPhone and iPad.
These apps will let you listen thousands of free audiobooks on your iPhone and iPad. All you need to install the following apps in your iPhone, find the audiobook according to your choice or genre and start listening for absolutely free.
In fact, these apps make it easier to find the all new, old and popular audiobooks that you can listen to free of cost. So, I think you all are going to love these apps.
Just have a look on these iPhone apps to listen to free audiobooks anytime, anywhere or on the go:
Audiobooks is available for Android and iOS users. In one of my older post on audiobook apps for Android, I listed it there. This app lets you access thousands of free audiobooks to listen to anytime and anywhere.
Whether you're stuck in traffic, waiting for your connection or cramming for an English test—Audiobooks puts the most beloved audiobooks at your finger tips.
Or if you don't have time for an audiobook you can listen to a Podcast instead. Podcasts are like your own personalized radio station, proving a steady stream of topical, fun episodes to enjoy.
In addition to these thousands of free audiobooks, the app also include a growing collection of premium audiobooks for your enjoyment. These include professionally narrated modern best sellers and hand-selected classics edited for maximum quality.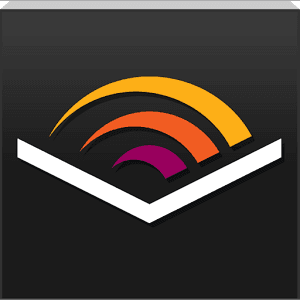 Audible is a great app for listening to your favorite books on your iPhone, iPad and other operating systems like Android. This app is developed by Audible.com, an Amazon company. This outstanding app lets you download your favorite audiobooks from a breathtaking range of 150,000+ titles to your iPhone and iPad – from best sellers to classics, and everything in-between.
So, now with this app you can turn on and listen to a good book even when you can't pick one up – on your way to work, at the gym, while folding laundry, or any other time your eyes and hands are busy.
Audible has many interesting features such as Sleep mode, Bookmarking, Transferring of books over WiFi, Multitasking for background downloading and listening, Audible chapter navigation and more.
This is another destination for thousands of free audiobooks for iPhone and iPad users. You can listen to thousands of free audiobooks from LibriVox Audio Books or download them for later use.
The LibriVox Audio Books app offers unique features designed to make audiobook listening easy, frustration-free and uncomplicated for everyone.
The LibriVox Audio Books app features classic best sellers and out of print treasures from every genre of literature in more than 30 languages. Audiobooks from LibriVox are free, thanks to the dedicated work of hundreds of volunteers who record, edit, and distribute the books.
It's one of the most interesting apps to listen to your favorite books easily. Audiofy app comes with a text to speech feature which transforms any text document to an audio-reader with a beautiful natural voice.
Simply you take a photo of any text document or you import it from your photo library and Audiofy turns it to an interactive audiobook.
It allows you to translate any text Document to another language and let you listen to the translation with a native reading voice. Imagine if you are traveling to France you can just snap a photo of the restaurant menu to listen to it in French or English many languages are available.
However, this app is free to install in your iPhone but it may not be all about listening to free audiobooks. Nonetheless, you can borrow eBooks, audiobooks, and streaming video from your library using OverDrive on your iPad, iPhone, and iPod touch.
If you're going to use OverDrive, you will be happy to know that more than 30,000 libraries worldwide offer titles from OverDrive.
Further Reading:
If you know about any other app for listening to free audiobooks on iPhone, let me know about it via comments so that I can add it to the list!