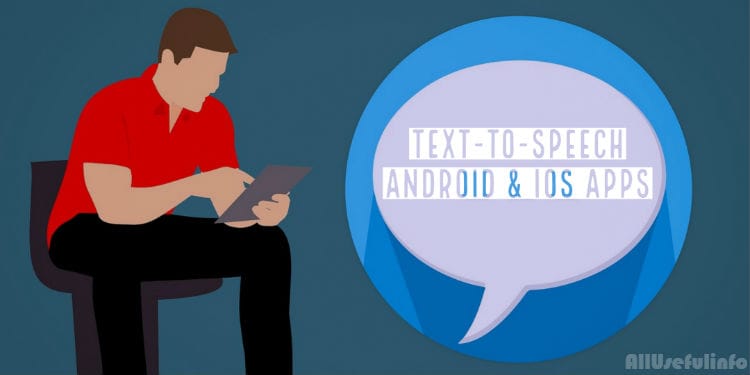 Text to Speech software and hardware products are becoming popular every new day. Most people prefer listening to synthesized voice or speech generated from the text instead of reading lengthy texts or eBooks.
A few days back, I wrote a short guide on how to convert text into audio using Notepad in which I provided a simple Visual Basic code to create a handy Text to Audio convert for your PC. But, today I'm here with the top text-to-speech (TTS) apps for your Android and iOS so that you can get rid of reading lengthy texts, stories, or eBooks on your smartphones.

The Text to Speech apps and software programs use a voice synthesizer to convert a normal language text into an artificial human voice. Some of the apps even let users choose from various voices for a specific language for a better text-to-speech experience.
The Best Text-to-Speech Apps For Your Android Phone
Following is a collection of the best and free Android apps to read text from various applications on your phone aloud. You can even listen to eBooks using most of these TTS apps. Check out below:
Google Text-to-Speech lets your phone applications read the text on your screen aloud. Along with the new versions of the app, Google is adding more voices to choose from for a much more accurate accent.
This text-to-speech app is generally by default installed in Android smartphones. You can use it to listen to Google Play Books, speak Google translations to hear pronunciations, and more.
In case it's not installed in your Android phone by default, you can get it from Google Play Store, and from Settings > Language & Input > Text-to-speech output you can start using Google Text-to-Speech by just selecting it as your preferred engine.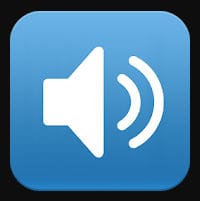 This is another great but bit different TTS Android app from Google Text-to-Speech app because it lets users convert text to speech by entering text into the box.
It means, you just need to enter the text and the app will speak it for you. Isn't it great? The best part about this app is that you can download the converted speech as a WAV file for later use.
I personally like the Narrator's Voice. This text-to-speech Android apps lets you create customized narration from the text by converting it into speech. In fact, many people have been using the Narrator's Voice app to add audio to their YouTube videos.
Not only this, you can use Narrator's Voice for various purposes such as letting your phone read eBooks aloud for you, etc. Another great thing is that you can choose from various voice effects for different languages for a better listening experience.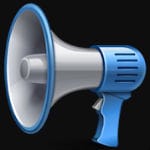 @Voice Aloud Reader (TTS Reader) is one of the best alternatives to Google Text-to-Speech and any other text-to-speech Android app as being a TTS app it does almost everything you need.
It lets you listen to your smartphone apps aloud and read screen web pages, news articles, long emails, TXT, PDF, DOC, DOCX, RTF, OpenOffice documents, EPUB, MOBI, PRC, AZW and FB2 ebooks, and more.
Not only this, it has a long list of outstanding features such as recording audio in WAV format, speech correction, auto-recognizing the language, choosing and setting your preferred voices for different languages, and many more.
It's another text-to-speech Android app that reads every text that you type in the application. It has different settings for speed, pitch, and volume. Its simple and clean interface makes it easy to use for everyone.
Once you're done with converting the text into speech, you can save the file to your device. It even lets you set your created file as your notification sound, ringtone, or alarm tone.
The Best Text-to-Speech (TTS) Apps For Your iPhone
Not only Android but there're many iOS text-to-speech apps available on the iTunes App Store for iPhone or iPad users. Have a look at the following best text-to-speech apps for your iPhone or iPad:
This text-to-speech iOS app is developed by Gwyn Durbridge for iPhone and iPad users. It produces the natural synthesized voice from the text you'll enter.
It has lots of interesting features such as 82 different voices to choose from, 37 languages including English and Hindi, the ability to adjust pitch and rate, speak as you type, and more. The best thing is that an Internet connection is not required for using this text-to-speech iOS app.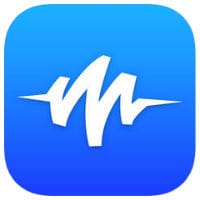 Speechify is another good TTS app for iPhone users that converts text with 98% accuracy into any of 50+ languages that you can make it speak in your native language.
It not only lets you convert plain text to speech but also text from PDFs, images, screenshots, website links, etc. It can read up to 900 words per minute.
Already mentioned above is available on Google Play Store too, the Narrator's Voice app is also available on iTunes App Store for iPhone and iPad users to convert text into speech.
As said already, the Narrator's Voice app can be used to generate audio from written text and share the audio with friends and followers.

Why Only Text to Speech? Here's a Bonus For You!
Well, when you want your phone to read eBooks and any other text aloud, only text to speech app can do it for you. But, are you sure a text-to-speech app will be enough for you? Maybe you're not getting me. So, let's come to the point. In addition to the lots of text-to-speech apps discussed in the post, I would like to share a speech-to-text app as a bonus.
It's Voicera A.I. Note Taker which has its own EVA (Enterprise Virtual Assistant), an AI that listens, takes notes and captures the important moments from your meetings.
So, with Voicera A.I. Note Taker, you don't even need to write anything on your smartphone, just speak and it will write it for you. Isn't it great?
Update: Voicera A.I. Note Taker is no more available for Android and iOS. It's completely removed from Google Play Store and as well as from the iTunes App Store.
Final Words: The Best TTS Apps For Android & iOS
So, which one you're going to start using on your phone? Need any further recommendations? However, all the above-mentioned text-to-speech apps for Android and iOS are recommended by me but, still for your ease and quick decision, let me help you.
For Android users, Google's own Text to Speech app is fine for most tasks but if you're willing to export audio to use in YouTube videos or share with friends, installing Narrator's Voice will be a great choice. It's in fact the best text-to-speech app as compared to others according to me.
The Narrator's Voice is also available for iPhone users as mentioned above. So, if you're an iPhone or iPad user, you can use the Narrator's Voice. In addition to the Narrator's Voice app, I would recommend Speechify for iPhone and iPad users as the best text-to-speech iOS app.