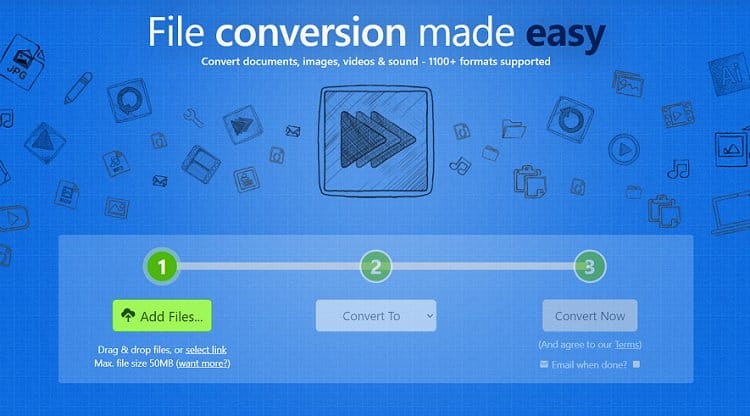 There are several online file format conversion places available on the Internet. So, if you're also searching for the best places to convert file formats online for free, then you're at the right place because here you will find the top 5 websites to convert file formats online free of cost. These awesome websites will enable you to convert audio, video, image, and text file formats in a few seconds.
So, no need to wait a lot guys, just move on this list of the 5 best places to convert file formats online for free. You'll definitely find them all very useful.
Top 5 Websites To Convert File Formats Online
Now, have a look at these best websites where you can simply convert any file format to make it accessible from your smartphone or laptop:
Online-Convert is an awesome platform for converting different types of files such as images, audio, video, document, eBook, and more. It provides a very simple navigation to convert any file.
Actually, you just need to visit the website and select your target format and convert any media file to your selected target format. Basically, you don't need to register here to convert media file formats but still, if you want some additional features of this website then you can sign up here.
FreeFileConvert is the ultimate alternative to the above website. Here you can convert any file format including odt, doc, pdf, mp3, mpg, docx, avi, pptx and more.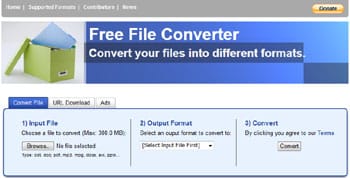 So, to convert any file format, visit the above website link and click on Convert File and then firstly upload your file to be converted, secondly select an output format and finally click on Convert.
ConvertFiles.com is another powerful file converter that can suit almost all your needs in the time of the mass invention of new file formats.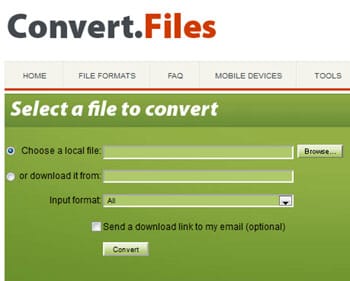 This site can convert the most widespread audio, video, image, document, presentation, and archive file types to the data format of your needs. At this time, it supports 335 possible file conversions and adding frequently more formats and combinations.
Zamzar is the simplest and the world's most popular file format conversion platform. It supports over 1200 different conversions – Video Converter, Audio Converter, Music Converter, eBook Converter, Image Converter, and more.
This website is successfully converting files since 2006. To convert your file, visit the website and follow its four steps (1. Select file, 2. format to convert to, 3. email and 4. convert) to convert the file.
DocsPal is a free online converter that supports all kind of documents, images, videos, audios and other files and their formats. One of the most important and quality feature of this website is that it also provides the option for viewing unsupportable files.
It enable you to convert up to 5 files at once. So, visit the website, upload your file, select the output format and just start conversion very simply.
Further Reading:
That's all friends, these are the best website where you can convert the original format of you file into any other format. Let me know what you think about this post!