Recently started your own YouTube channel? So, you will find the URL of your YouTube channel is randomly alfa-numeric and initially it doesn't point to your identity. But, by applying some changes to settings, you can easily create a custom URL for your YouTube channel. So, here you'll learn, how to create a custom URL for YouTube channel that shows your identity.
Actually, the custom URL feature will let you remove the randomly created suffix of YouTube channel URL and add anyone else that you want and suites your channel category.
Eligibility Requirements
To get a custom URL for your channel, your account needs to meet these requirements:
Be in good standing
Have 100 or more subscribers
Be at least 30 days old
Have an uploaded photo as channel icon
Have uploaded channel art
How to Create a Custom URL for YouTube Channel
Here I will tell you the step by step procedure to create a custom URL for your YouTube channel. So, the first step is to open YouTube.com and log in with your account credentials.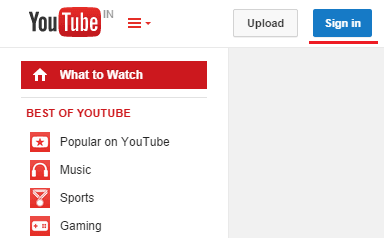 After log in, if you click on the My Channel link (left portion), you'll see your default channel URL in the URL bar.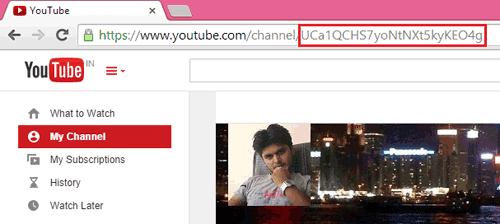 Next, in the right side of the screen, click on your photo icon and and then click on Gear (Settings) icon that will make you modify the YouTube settings.
Now, on the YouTube Settings Page, click on Advanced as shown in following screenshot.

Next, in the Advanced settings, click on the Create Custom URL.
In the next screen, you will be asked for changing your default URL and creating a new one. So, enter a new Custom URL for your YouTube channel and click the button "Create Custom URL".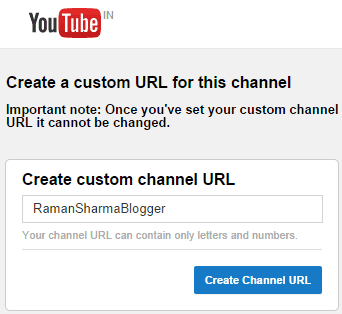 Read Also:
That's all, you're done and your YouTube custom URL will look like this: youtube.com/user/CustomURL. Hope the article will be proven helpful to you.