Of course we all know about what is Mp3. Mp3 can be simply defined as the compressed sound sequence. But the main problem arises when we come across WAV file. Most of us don't know that what a WAV file is?  And often get confused about the basic difference between WAV file and Mp3.
Today with the help of this article I am going to short out your problem related to the difference between WAV file and Mp3. Without taking your more time lets move on to the details related to the basic difference between WAV file and Mp3.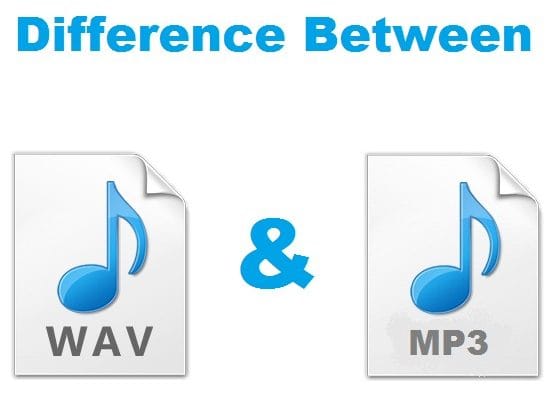 MUST READ: Difference Between iPod and MP3 Player
Before discussing about the basic differences between WAV file and Mp3 I am going to tell you about what WAV file and Mp3 is?
WAV File
Waveform audio file format is also known as "WAV File". WAV files are uncompressed digital files. It was developed by Microsoft in 1991. WAV files are high quality audio files and are generally used for high quality application such as for CD's.
MP3
MPEG audio layers III are also known as "MP3". Mp3 are lossy compressed digital audio. It was developed MPEG (Moving Picture Expert Group). Mp3 are compressed but yet has high sound quality.
Difference between WAV files and Mp3 are as follows:
Mp3 usually take more disk space in compression to WAV files which take more disk space since they are not compressed.
WAV files needs 10MB for the storage of 1 minute audio whereas Mp3 needs 1MB for the storage of 1 min audio.
Mp3 are easy to download in compression to WAV files which are uncompressed and takes longer time to download a file.
WAV files are much larger and so are not optimized for steaming in compression Mp3 are optimized for both web streaming and sharing.
READ ALSO: Best Music Composing Apps For Android
I think it is enough to know about WAV and MP3. Share this content if you found this useful for understanding the basic difference between MP3 and a WAV file.