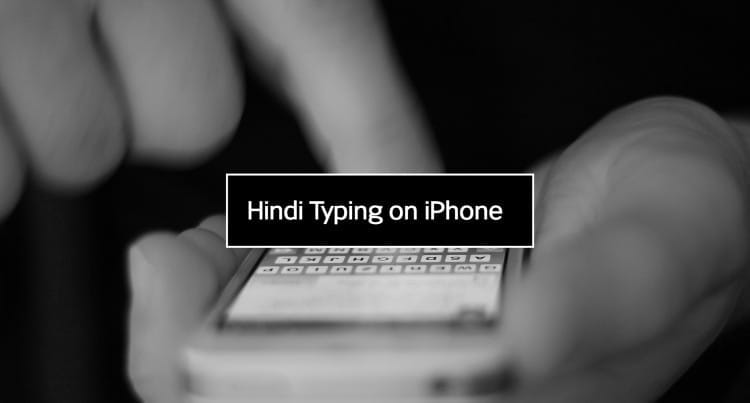 As previously I wrote articles on How to type in Hindi on Android and How to type in Hindi with English Keyboard, now it's time to know about How to type in Hindi on Apple devices like iPhone, iPad, etc. So guys, today I brought a free iPhone app for you that is Hindi Editor. Yes, guys, Hindi Editor is a free iPhone app available at the iTunes app store for free which enables you to type in Hindi very easily on your iPhone or iPad.
Hindi Editor: Free Hindi Typing App For iPhone
Hindi Editor is a Free iPhone app to type in Hindi on your Apple device. Using the Hindi Editor app, you can write Hindi text and share it with the world via Facebook from your iPhone, iPad, or iPod Touch.
The app consumes 1.4 MB size on your device and is compatible with iOS 4.3 or later. This Hindi Editor app works very well on all the models of iPhone, iPad, and iPod Touch having version iOS 13 or later. It's perfectly compatible with all the latest models of iPhone and iPad.
How To Install Hindi Editor
It is very easy to install the Hindi Editor app on your iPhone, iPad, or iPod Touch. You can simply install it from the iTunes app store to your device for absolutely free. Have a look at the following steps to install this app on your device:
Visit App Store on your device and Search for Hindi For iPhone/Hindi Editor or directly Click on this LINK.
Now, Tap on the Install App button. If the button doesn't exist, once tap on the app and the Install button will be shown.
Now, you'll need to enter your Apple ID and Password.
After some time the download will complete and you can simply use the app.
How To Type in Hindi With Hindi Editor on iPhone
This is a very simple and easy-to-use application that translates the English characters you type into Hindi script. For example, you type mera bharat mahan and this app displays the text मेरा भारत महान in Hindi.
For each word typed phonetically in English, a list of matching Hindi words is offered. You can select one of them or choose to select the default selected option and go on to typing a new word. This application also has a mixed-mode built-in, using which you can mix Hindi and English together to make your sentences.
That's all guys! Just install the app and start typing in Hindi on your Apple devices including iPhone, iPad, and iPod Touch.