As we know that while driving a car or other vehicle, we must be careful about the driving speed in different places or locations. So, in this age of technology, there are various tech lovers who will like to use some of the apps to monitor driving speed. Yes, there are many free apps that will monitor your speed while you are driving a car or another vehicle.
This article will tell you about the 3 best and top-rated free apps to monitor your driving speed. These apps will really help you a lot while driving.
Now, look at a glance at these 3 best apps:
1. GPS Speedometer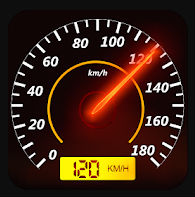 GPS Speedometer is an advanced speedometer application suitable for cars and bikes which uses the phone's built-in GPS system to show your current and maximum speed.
It comes with lots of outstanding speed monitoring features such as car tracking on the Earth Map Live, speed alarm if driving too fast, works for cars, bikes, trucks, and even bicycles.
MUST-READ: Essential Android Apps For Safe Car Driving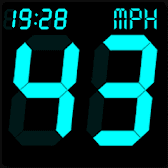 DigiHUD Speedometer is another free GPS-based digital head-up display (HUD) that shows useful speed and distance information for your journey.
This driving speed monitoring app is ideal if your vehicle speedo has died and you want to verify your vehicle speed or you just want to know your speed when cycling, running, flying, sailing, etc.!
Speed Detector EVO is an amazing speed detecting Android app which is free for all Android users. Its interface is simple and very easy to use.
It will run perfectly only when there is a good GPS signal. Another feature of this app is that you don't need to keep watching your phone screen while using the app because it warns you through sound and you'll be aware of the speed trap in front of you.
READ ALSO: 5 Most Useful Gadgets For Your Car
That's all for this post. These are the 3 best and free Android apps to monitor your driving speed regardless of your car, bike, bicycle, etc.