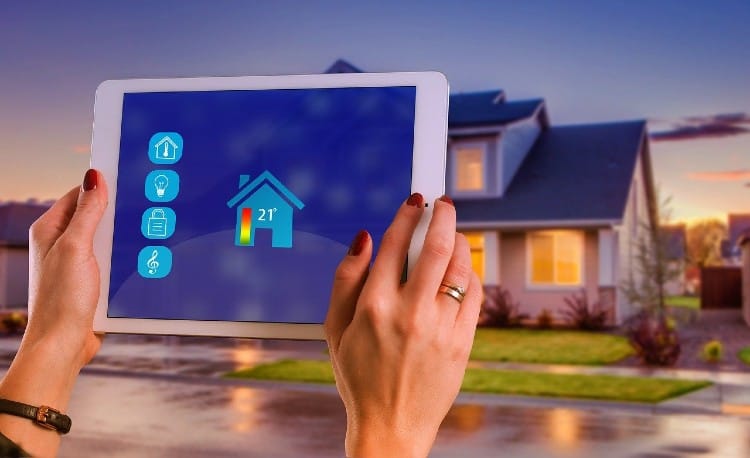 Knowing that you can control your home just by lifting your finger brings peace of mind.
From lights to entertainment to the climate; with just a single tap, you can take control over everything. Today's home automation isn't only confined to turning off the lights, but it seems like the future is now among us.
Gone are the days when we had to move around to grab remotes, but now with smart home technologies, one can complete their chores efficiently.
Let's face the fact that overall Android Apps for Smart Home Automation" are freaking cool.
Besides, the smart home industry is expanding year by year at a phenomenal rate and is available for both iOS and Android systems. It doesn't matter where you are with just one tap; you can control the activities of your home.
If you want to know "the best android apps for your smart home automation", then keep reading. Through this article, we will introduce you to the top 10 home automation applications that will make your life easier or we can say "a gateway to comfort".
Types of Home Automation Mobile Application
There are two types of home automation mobile application
single-tasking app,
multi-tasking app.
Single-tasking apps are only composed of one particular device and are responsible for controlling a distinct home security system. In case you have an IoT system in your home, the single-tasking app has no role in its operation. These applications only harmonize well with compatible systems.
Multitasking app – As the name indicates, you can control the entire IoT system with multitasking applications.
The Best Android Apps for Your Smart Home Automation
People often get confused about which app to choose for better control. To weigh down your burden we are here with a sorted list of "The 10 Best Android Apps for Your Smart Home Automation" that will provide you with a feeling of cheer so let's get started;
1. Samsung Smart Homes
If you have IoT-enabled home, then this is your best pick. With their smart thing hub, you can easily take control of your home.
The SmartThings smart home app is one of the primary all-in-one smart home control apps, courtesy of the Samsung SmartThings Hub. This app remotely regulates and monitors multiple devices, synchronically and configures the device settings, so that you can get notifications easily.
Well if you have multiple smart devices in your home, the Samsung SmartThings devices app will help you to control them. Devices such as Ecobee smart thermostat, Yale Assure Lock home security system, Netgear Arlo wire-free Pro security camera, and many more everything resonate well with the SmartThings smart home app.
2. Wiser App
Whether you want to close the curtains, dim the lights, or want to watch a movie, the smart home wiser app is wise enough to fulfill your desires with its amazing features. It gives the overall coverage against any type of amiss such as a leak, or electrical issues.
It doesn't matter where you are; you can find peace of mind whilst knowing that everything is being taken care of. The Wiser app allows you to control temperature, lighting, TV, or detect issues.
3. Amazon Alexa App
Because of its virtual assistance feature, everyone loves Alexa. With the cool app, you can unhitch a world of possibilities. You can interact verbally, and control the Amazon-enabled devices, control lights, locks, thermostats, or set alarms, even it allows the user to make calls, share images, and so on.
Well, not only Amazon devices but Alexa resonates well with other devices too such as Philips Hue Smart Bulbs, iRobot Roomba 690, Wemo smart plug and Nest learning thermostat, etc. Its easy smart home interface or portability makes this app handful. The more you talk with Alexa, the more she will start recognizing your voice.
4. Google Assistance
For a neat control, google assistance is your best pick. Its versatility makes this app powerful; you can utilize it to search for information, make calls, texts, or even play music. You can connect all the devices in your home with Google assistance; it will obey every command you make. Such as checking the weather, turning the lights on, news highlights, locking or unlocking the doors, and so on.
5. SimpliSafe
You can easily get access to your security cameras through SimpliSafe and arm or disarm your entire system. Since you have SimpliSafe, you can keep an eye on every corner of your home, this app monitors every activity and keeps you aware of all the emergencies.
It will notify you if there is a fire or water emergency inside the home. You will be notified if someone is trying to break into your home, or if any unusual activity is happening with your doors or windows.
6. Vivint Smart Home App
If you're looking for complete control, then this is the app for you. You can connect it to the doorbell cameras, smoke detectors, smart thermostats, security cameras, and sensors for doors and windows with only one interface to control every function.
With its doorbell camera feature, you can remotely lock or unlock your doors; also, Vivint alarms notify you when someone enters or leaves your home.
7. Philips Hue
Get ready to control the lighting system of your home with just one tap. Hues app can also perform customized features to light up the room. You can control the colors of lightning, and create dreamy scenes to warm up the environment. It has an incredible voice control feature that permits you to speak out your commands.
8. Danalock Bluetooth Z-lock
If you have an IoT-based home security system, then this is the companion app for you. It has pretty cool features and comes with a user-friendly layout. This app allows the user to automatically or manually control the home security system. Its GPS-based approach enables you to lock or unlock the home. Danalock Bluetooth Z-lock is actually taking the home security system to the next level.
9. Somfy MyLink
Somfy MyLink is available for both Apple and Android devices, and it grants you to modify your interplays with Somfy-powered motorized solutions. You'll be empowered to maximize the advantages such as energy savings, privacy, convenience, and of course, leisure. With the comfort of your couch, you can operate your shades, blinds, and screens, and close the shutters.
10. MyQ Garage & Access Control
Opening and closing the garage door can be overwhelming for anyone.  Along with other smart homes, control features now with MyQ Garage & Access Control; you can effortlessly open the garage door with the aid of your smartphone.
Well, this app functions the same as other doors so overall you can control every door of your home, or you can set schedules for the opening and closing of your doors. It supports the MyQ-enabled products from Chamberlain, and Liftmaster. If you are really looking for automation of your commercial and garage doors, then this is the best app for you.