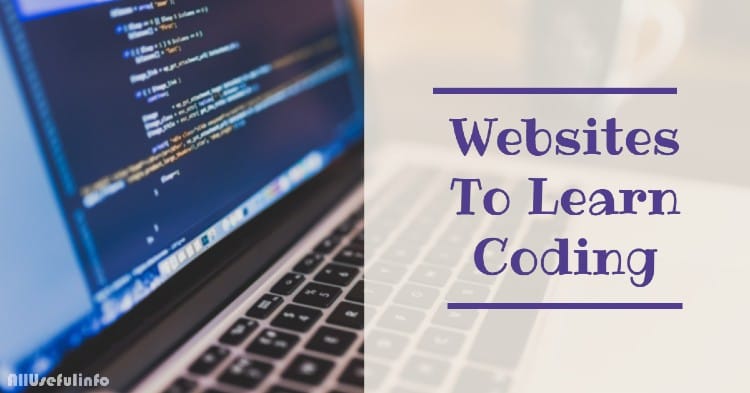 We all know how essential it is to learn to code for the one who belongs to the CS and IT sectors. Not only this, but coding has also changed the world. Every website, game, and social media site is developed by coding. On the other hand, coding has also turned many names into the list of billionaires like Larry Ellison, Mark Zuckerberg, and more. The unforgettable and unbelievable success of Microsoft is also built by coding. There is no one in the world who doesn't like to do something that Bill Gates did.
Nevertheless, as the world has changed, coding has also become easier to learn. Would you like to know how? Then read carefully, there are several websites that can help you learn coding or programming online very easily. Today I am going to drop such excellent programming-oriented websites that can help you to do so.
Top 10 Websites To Learn Coding Online
Here's a list of 10 awesome, programming-oriented websites perfect to learn to code online very interactively. Yes, guys, I can say it with sure that all the listed sites are so interactive to learn programming. Now, have a look at this list:
Codecademy is a famous website to learn coding interactively. The website carries a structured way to make you aware of different codes. Here you not only learn coding but can also build different projects like interactive websites, fun games, and killer apps which can enhance your knowledge in a better way.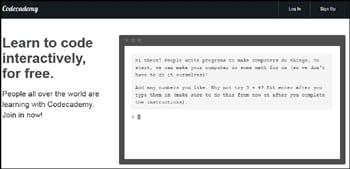 The site lets you learn the different languages such as JavaScript, HTML/CSS, PHP, Ruby, Python, and APIS.
Learn how to program games, apps, and websites with Code Avengers. Its JavaScript, CSS, and HTML courses include code challenges and revision games that can make learning more interesting and exciting for all aged groups.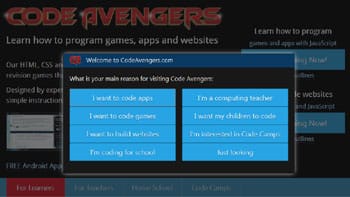 There are different levels, which will make your learning sharper as the level increases. The experts have designed these perfect levels of difficulties for beginners, if you feel difficulty, then you can get simple instructions and help as needed.
Code School is another website where you can learn coding online. We all know that reading books doesn't give much practical knowledge. But the experiment with your learning can judge the exact level of your knowledge and increase it with time. Same things the website follows. So, the site hand over the new ways of learning by combining video, coding in the browser, and gamification.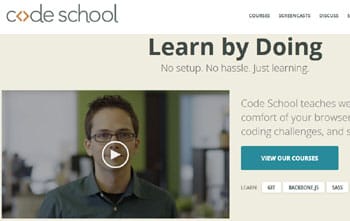 The site also teaches web technologies in the comfort zone of your browser with video lessons, coding challenges, and screencasts. The site provides you an option to choose different paths like Ruby Path, JavaScript Path, HTML/CSS Path, and iOS Path. Select your path and get started now.
Khan Academy provides free world-class education for everyone. Here you can learn the fundamentals of programming and explore the code made by others. The site provides you the facility to learn to program and you can write your own program and share it with others.
In this website, you can learn different ways to use JavaScript and the processing JS library to create fun drawings and animations. This can be a good platform for those who are interested in creating fun drawings and animations.
CodeHS is another site to spread the knowledge of computer science by offering well-crafted instructional materials supported continuously by the quality and personal attention of their enthusiastic tutors.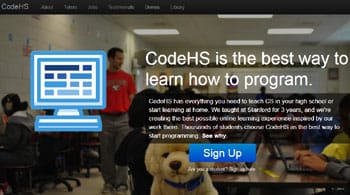 It lets you learn how to program in a structured way. The site is helpful for teachers, students, parents, or anyone who wanna learn coding.
Treehouse also offers a very interactive way to learn codes. The content of this site offers a guided path to learning. Here you will obtain skills such as HTML, CSS, JavaScript, Ruby, and many more with systematic guidance.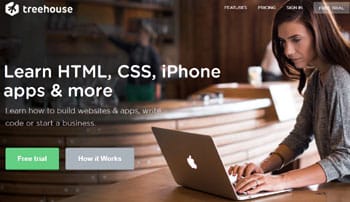 The website provides an extensive library, video-based teaching, quizzes, and fresh content to enhance your knowledge. If you want to make your future in the world of programming then this is the best place to start.
FreeCodeCamp.org is one of the best and free places to learn to code online very interactively and easily. This platform not only lets you learn different programming languages but also provides certificates for the individual course, and that for absolutely free of cost.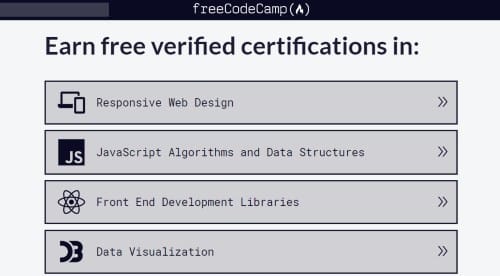 It offers high-quality and interactive coding tutorials and courses for JavaScript, PHP, HTML, Machine Learning with Python, and many more. Other than this it also lets you practice your coding knowledge online by using its awesome practice editors for different languages.
The online courses of Udacity are built in partnership with technology leaders and relevant to industrial needs. On completing the full course on Udacity, you will get a verified certificate recognized by the industry leaders.
The site offers varieties of tech courses that can match your interest and skill level. These courses are self-paced and available 24/7. Therefore, you can work on them anytime you want according to of your schedule.
W3Schools.com is one of the common and the world's largest web development sites. The site is best for both beginners and experts. W3Schools.com is optimized for learning, testing, and training.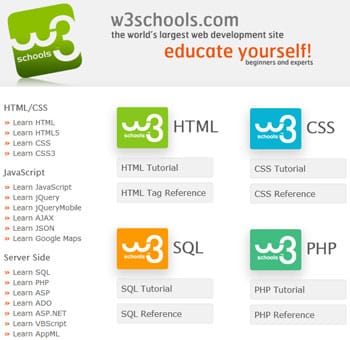 Here you will get varieties of references and tutorials too, to sharpen your knowledge and make code more familiar to you. This site is the most beloved by college students because of its chapter-wise interactive learning manner which students ever like.
WiBit.Net is the best website for beginners and freshers in the world of coding. The website tries to introduce you to coding from the ground level. The courses offered on this site are Intro, C, Intro OOP, C++, Objective C, Java, and C++. Programming in C++ includes 32 lessons, 297 videos and 3,613 views.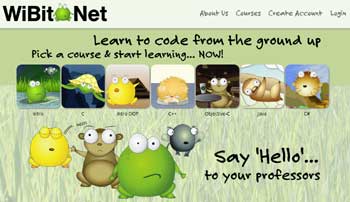 WiBit.Net is a place to learn to code using a casual approach that focuses on bottom-up learning. This way of learning will prepare you to become a successful programmer or coder of the top rank. So pick a course and start learning now.
Also Read: Best Coding Games for Kids to Learn How to Code
Conclusion
As we all know that through programming, the world is changing and you are utilizing the new technologies. So, the above websites will help you learn coding online. All the above websites are programming-oriented and really very useful for all.
In case if you have no time to take coaching to learn coding or programming, then the above-listed sites are the best option for you where you can learn how to code by saving your time as well as money.