If you think that only professionals and the higher educated people can learn coding, you're wrong because there are many places where even kids can learn coding by playing games online. However, coding is such a thing that even elders ignore so how kids can learn as it is very difficult and complex. But, these awesome places teach your kids how to code in form of playing interesting and engaging games so that kids can learn coding interactively and easily.
As you know how important it is today to learn coding as many tech giants like Google, Facebook, and Microsoft made millions of dollars just by coding and innovation. So, if you will teach your kids how to code from the beginning of his/her childhood, you can make him a revolutionary programmer or coder of the future.
Websites to Learn Coding by Playing Games Online
Here are the best places where your kids can learn coding interactively by playing games. Sounds cool? These websites are really cool and interesting. Have a look:
Code.org is a non-profit organization and eponymous website to learn coding very easily and interestingly. This is the best platform specially for kids to spend their time in playing games or to learn coding indirectly. After completing each level, you can see the code of what you've done and believe me that code can easily be understood.
Recommended: Top 10 Websites to Learn Coding Online
It is much similar to code.org in which you will have to solve puzzles using programming logic. It's a really interesting game for kids. Different levels you will have to clear by solving many puzzles by giving the correct commands. It is a great game for kids of 5 to 10 age groups.
Kodable is another best place to teach your kids the basics of computer programming in as little as 20 minutes a week with an engaging classroom curriculum. However, it's not absolutely free to use but you can try its trial version of course with some limitations but I bet you will definitely pay for it after trying it once.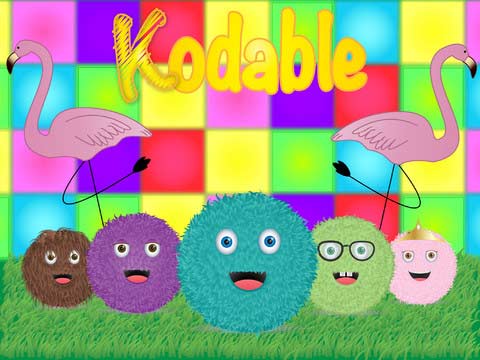 4. Robozzle
Robozzle is an online robot-programming game in which your kids will solve different puzzles to learn different concepts of programming. Your kids will need to solve the puzzles with limited commands. As soon as you will visit the website, it will ask you to install Silverlight or continue to the limited version, I recommend you to install Silverlight to play the game.
The Massachusetts Institute of Technology (MIT) also developed outstanding software for kids and elders to imagine, program, and share animations very easily. It has a very easy interface and something like code.org. Your kids will find it interesting and learn lots of things about programming by playing like a game.
It's a very creative and engaging place to learn coding by playing games. Your kids can easily learn the simple commands of programming. When I found that this place is absolutely free to learn programming by playing interactive games, I really shocked. Only one thing I say that don't miss this great destination for learning codes that interactively.
Read Also: Top 5 Free Learning iPhone Apps for Kids
So, friends, these are the best and most interesting websites that contain engaging games for kids to teach them how to code without any complexity or difficulty and even your kids will enjoy it.