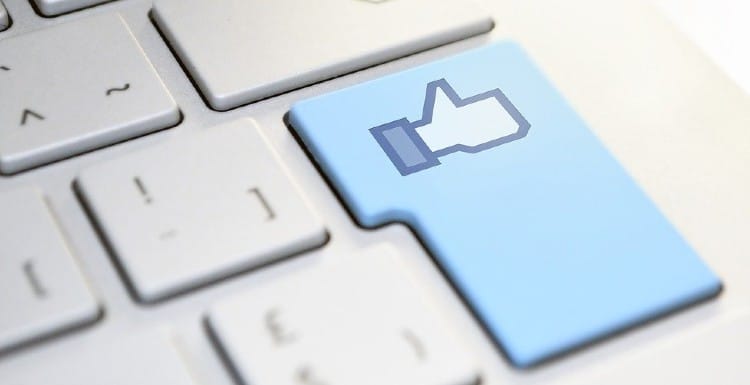 Dear Facebook, how to get more likes on my Facebook post? Well, Facebook may not give you the answers directly, but I can. Facebook is considered to have the most significant users, but how can we take advantage of this large user base to get more likes on posts? As we know, Facebook likes are essential in making a content viral and improving engagement, and brand reputation on business pages.
You may get various methods on the internet on how to get more Facebook likes on posts, but not all can provide you with real traffic and likes. There are some simple tricks and tactics which can help you to attain more likes on your posts.
It does not matter if you are using Facebook as a personal profile or as a business page. These tips are result oriented for everyone. Here, I have listed the top 10 tips to get more social exposure and likes on your Facebook posts.
Get More Facebook Likes on Your Posts: Top 10 Tips
The number of posts' likes significantly impacts your Facebook page or profile. It is a social proof of your popularity, positively impacts advertising, and improves your Facebook graph and traffic to your website.
So, let's find out the best working methods to get more Facebook likes on your posts.
1. Use High Quality and Attractive Visuals
Never compromise with the quality of pictures or visuals when you post on Facebook. It should be visible. Pictures or visuals help to relate to the content or message which you want to deliver to your audience. Always post clear, informative, entertaining pictures or visuals on Facebook to get more likes.
Images leave a long-lasting impact and are easier to understand for the audience, so they react and like them quickly. High-quality visuals grab attention swiftly while scrolling Facebook's timeline.
For example, you can check images on the popular Facebook page of Cristiano Ronaldo, having 152 M followers, and every post has min 100K+ likes.
2. Write a Summarized and Meaningful Description
No one likes to read a lengthy bunch of sentences, so always try to keep summarized and structured content for your posts. When you mention relevant information about the image or content, write your caption or description in a short and summarized manner.
Make sure the posts are easy to understand. If you post a picture, the caption defines it more clearly. Meaningful captions and descriptions are relatable to the audience. Such kind of posts gets more links and shares on Facebook.
3. Create Niche-Specific Posts
Create relevant and niche-specific posts to get more likes on your Facebook posts. For example, you frequently post content related to games and suddenly post a food recipe, which will affect likes on your post. Most of your audience is there for your particular niche, and if you are not posting in your niche, it may affect your post likes due to the Facebook algorithm.
For example, check the popular Facebook page of Mr Bean, which has 131M followers and each post gets more than 10K likes within 1 day of posting it. All posts are related to Mr. Bean's comedy. There is nothing related to other niches or any other series.
Focusing on a single niche increases your chances of getting more likes on your Facebook posts because:
People of the same interest can easily find you and like your posts.
People will like your posts when they get what they want, along with relevant information.
It shows your expertise level, so next time they will again visit for information.
It improves the authenticity of your posts and builds audience trust.
4. Re-post or Re-share Popular Posts
Reposting and resharing are proven ways to increase your Facebook post likes. You may think why people will like a repeated post. The answer is your popular post got a shout-out because people liked and loved it, and there will be some people in the audience who had missed that post in the past.
Here you need to use some intelligence in choosing the post, like do not pick a post that you posted only a few days back. Make sure that you are not oversharing posts.
For example, once I posted a Facebook video that got 10K likes, I posted the same video after 3 months and got 8K likes.
Before you reshare a Facebook post, make sure that:
The post contains valuable information.
The post had gained the highest number of likes in the past.
There must be a specific time gap. Do not repost within 2 or 3 days.
5. Cross Promotion on other Social Media Platforms
Take advantage of followers of other social media channels to get likes on your Facebook post. Promote your Facebook post on other social media platforms like Instagram to increase likes. Not only on social media, but you can also promote it on your website or through blog posts.
For example, some Instagram followers may not follow you on Facebook; when you promote your post on Instagram, they will know about it. Your potential followers will also like your post and follow your profile or page. The key benefits are:
You will get post likes from organic followers of other platforms.
You'll get recognition from your real-time fans.
This activity will also increase your likes and followers on other social media platforms.
Improves likes on your overall page and posts.
6. Make a Schedule for Facebook Posts
Make sure to make a schedule, or alternately you can follow a social media calendar to plan your post. In case you have a tight schedule and are unable to post on a regular basis, take help from any third-party social media scheduler or just use Facebook's own Planner via Meta Business Suite to schedule your posts on Facebook but be consistent with your posts. Proper time and consistency are key to getting more likes on Facebook.
More likely, people are active on Facebook early in the morning or evening. You can use this timing to get more likes by inviting them to like your post.
Even if you are not following the social media calendar, take advantage of special occasions like festivals and create relevant posts. Try to post at least twice or thrice daily to get more likes.
7. Make 80/20 Balance in your Facebook Posts
Make your promotional content balanced for a better response. The 80/20 rule is the best to balance promotional and non-promotional content. This means your Facebook posts should maintain 80% non-promotional and 20% promotional content.
For example, if you post 10 posts in a day, then make 8 non-promotional and 2 promotional posts. Here are some more ideas to balance your post and get more likes:
Create high-quality content based on the persona of your audience, followed by the 80/20 rule.
Add some humor to your promotional and non-promotional posts to make them more memorable. People share and post these types of posts more often.
8. Use Hashtags on your Facebook Posts
Hashtags are always powerful to get noticed by more people and attain social exposure and likes. Using relevant hashtags in your Facebook posts increases the reach of your post to the relevant audience, which increases likes on your posts. You can use research tools to search for relevant and proper hashtags for your posts and use them.
You should observe the difference between posts with hashtags and without hashtags. Posts with hashtags have higher reach and likes than posts without hashtags. Here are more benefits of using hashtags in your Facebook posts:
The relevant audience can find you more efficiently by using the hashtag.
You will get an idea of what people love by checking similar posts under that hashtag.
The use of hashtags improves the reach of your Facebook posts.
9. Run Ad Campaigns
This is another authentic method to get Facebook post likes. You can promote your post to several people by running paid ad campaigns. You can set your goal as more likes while creating an ad campaign and can get maximum likes on your Facebook post. Facebook has a detailed ad targeting protocol; you can take advantage of that to get more likes on your post.
You can set specific goals while running a campaign and get likes to your post. To get likes on any particular post, you can boost it. This is another safe and working method to get more likes on your Facebook posts.
10. Follow or Collab with Influencers
Follow and collab with popular influencers of your niche to get more likes. So many people follow these influencers, and there are higher chances to get likes when you create a post in collaboration with others. Recently, Instagram launched a collab feature to
This is one of the best and most straightforward techniques to follow for higher likes on Facebook posts. You can follow famous influencers of your niche to understand what your audience has liked the most.
Conclusion
Nowadays, people are promoting different kinds of apps or websites to get likes on Facebook which are not safe to use; instead of that, you can follow the tips mentioned above to increase your Facebook likes which are entirely safe.
Anyone can use these tips whether they want likes for a personal profile or a business page. Use these tricks with data-driven content and get the highest number of likes on your upcoming Facebook posts.