With today's article, I welcome you to a rich environment of iPhones where your kids and toddlers can get high-quality education with lots of fun. In this fun involving education, I am going to introduce the best iPhone apps for your kids to learn lots of interesting things. These apps can be the best place to keep your kids involved in studying during holidays or periods when the environment is bad for outdoor games.
All the apps mentioned below are absolutely free to use. Are you really eager to know about these mind-blowing apps? So, now without taking your time, let's move on to these amazing iPhone educational apps for your kids.
Top 5 Free iPhone Learning Apps For Kids
Have a look at the list of best iPhone apps for kids and their entertaining education –
Check out one of the most fantastic app for your kids through which the toddlers can learn multiplication by heart in a joyful way. This app is famous as 'Multiplication Genius x 19 Free'. The best part about this game is that even older ones can enjoy this to make their brain do better and keep it young.
The ABC Song is an all-in-one education activity center where your kids can even sing along with the songs included in this particular app. This amazing app has an enormous collection of kids-educating activities which contains Interactive Sing Along Story Books, A to Z Animals Coloring Books, ABC Memory Games, Animal Letters Match, Floating Bubbles, and many more things.
Here is another superb app pronounced as 'Twinkle Twinkle Little Star' which fetches lots of fun involving educational activities for your toddlers and preschoolers. The belonging app can be a wonderful and new way to enjoy the classic Twinkle Twinkle Little Star and other rhymes. The app contains other activities too, like Coloring Books, 123 Count, Peekaboo Star, Zodiac Memory Game, and many more that your kids would definitely love.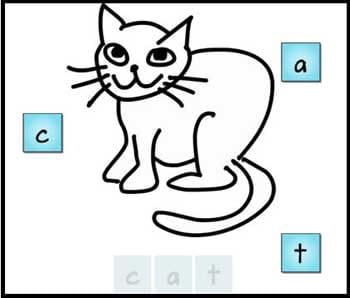 Bob Books Reading Magic Lite is a fantastic app that involves phonics-based interactive games. This particular app encourages your kids along the path of learning to read. The app contains four gaming levels in which the challenges increase at every level.
5. Toonia Colorbook
Last but not least, this app can also be known as a feature-rich app and this app is well known as Toonia ColorBook. Toonia ColorBook is a superb color book that can help your kid develop concentration skills, motor skills, and eye-hand coordination as well as creative thinking, all without making a mess. For the further detail related to this app visit the site.
More Interesting Apps:
So, these are the best iPhone/iPad apps for your kids to improve their knowledge and intelligence. Your kids will just use these apps as games but they will find lots of learning material included with these apps.