I crazily love cooking and eating new dishes. Whenever I see any show on the TV or a banner related to different foods and recipe then the first thing that strike my mind is that how to get these recipes so that I could taste them all.
iPhone has fulfilled my this desire instantly with the different iPhone apps which deal with the recipes from all across the world. Would you like to taste these recipes and dive into the ocean of taste then check out these
5 best free iPhone apps to improve your cooking skills
.
These apps can help you a lot if you are not a good cook because they hand over the recipes in a very artful way. So are you ready to taste the world famous recipes? Check out these iPhone apps:
Yummly Recipes & Grocery Shopping List is an app that puts every recipe from the world in your pocket. It recommends you the best and most powerful recipes which will surely delight you and your family.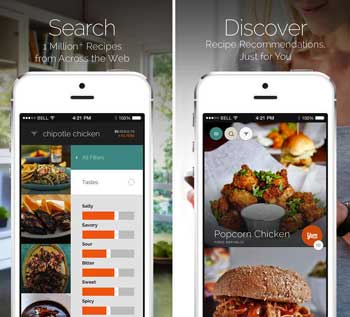 This app doesn't let you waste time shifting through the wrong recipes and allows you to find the perfect recipes for your holiday, cuisine, taste, diet, nutrition, allergy since the app has recipes from your top recipes sites like as AllRecipes, Epicurious, Food52 and more. It also allows you to collect, save, and organize your favorite recipes in your digital recipe box.
2. Jamie Oliver
Jamie Oliver is an awesome iPhone app which you will surely love because it updates with 10 new beautiful systematic recipes on every second Wednesday of the month to give you a real feel of what the app is all about. When you subscribe to the app, you will get a huge selection of 300+ exclusive recipes with systematic photography to make them super clear and easy for you to follow.
In addition to this, the app will add more recipes every month to keep you inspired and to help you learn new, amazing skills that will help you to cook incredible recipes.
3. Must-Have Recipes from Better Homes and Gardens
Must-Have Recipes from Better Homes and Gardens permits you to know about all the secret tips from the recipes of the famous Better Homes and Gardens Red Plaid cookbooks.
Here you can get more than 570 free recipes, with photos, 151 how-to video, you can also share your favorite recipes with your friends by email, Facebook and Pinterest and organize your favorites inside your recipe box. The app also delivers free bonus recipes from the sponsors.
BigOven 250,000+ Recipes and Grocery List app clearly tells from its name that here you will get the list of 250,000+ recipes easily and in your Grocery List you can add your own recipes and view you friends recipes too.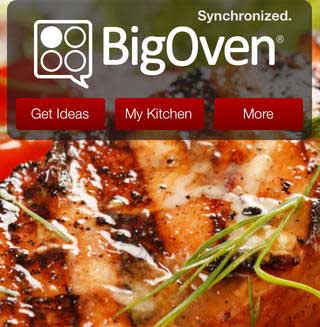 BigOven comes up with very easy to use procedure, here you don't need to sign up, just open the app, search the recipe you want and start cooking in your kitchen.
5. Healthy Recipes Magazine
The name of the app clearly explains about its content which are free recipes, diet cooking classes and more which you will read thoroughly now.
This app tries to increase the taste of different foods in every possible ways since it delivers easy, simple and delicious Gluten-Free Recipes, as well as cooking classes, nutrition columns and up-to-date health science articles. If you are conscious about your health or want to lose some sort of weight then this could be the best place for you.
More for You:
There are so many apps are available on Apple's iTunes App Store but the above 5 are the best and I hope you won't wander after installing any or more of these apps in your iPhone.