The craze of smartphones is really high among teenagers and positively smartphone is become the must have device nowadays. Every smartphone company keep launching their new brands and customers also purchase them without waiting for a while. But I seen most of my friends that they repent after buying smartphone hastily and the main reason behind this remorse is that they couldn't save money in that smartphone purchase, but honestly they could.
So, friends I hearty suggest you to keep notice on few things before buying a smartphone to save your money. In this article, I will tell you 5 noteworthy money saving tips for buying a smartphone.
Money Saving Tips for Buying a Smartphone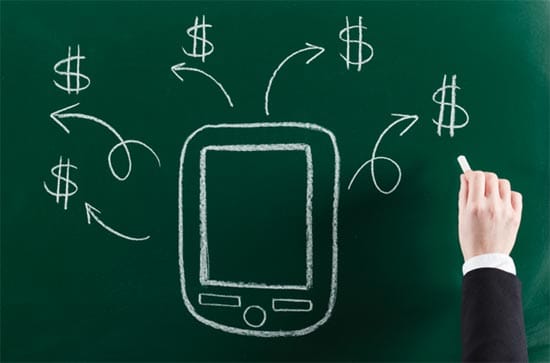 Tip #1: Compare Prices at Different Online Shopping Sites
If you're going to buy a smartphone, it will always be great to find a best shopping deal. How? There are different websites available on the web the gives you facility to compare different products on different shopping sites. If you've have any old smartphone, you can install any of the price comparing app to find a better smartphone shopping deal.
Tip #2: Look for Discount or Coupons
Different online shopping websites run different discount on products and price comparing apps will also help you for the same. Most of the websites also available on the web that help you finding coupon codes and discounts for your product you're desiring to buy.
Tip #3: Keep an Eye on Social Media Sites
Have you liked the official page of your area's popular online shopping site? No! Do it immediately if you always need to buy something or the other online. Because you can find many discount offers and coupon codes to save a bunch of money on their official pages.
Also the shopping sites advertise the new offers on social media sites to attract more customers. So, you can take advantage of that by keeping an eye on social media sites.
Tip #4: Predict the Best Possible Time to Buy
As of the Amazon that uses black box algorithm for dynamic pricing, other online shopping stores also use this pricing method and changes the prices of products many times a week or month. The new or emerging online shopping sites are also adopting this pricing method. So, these algorithms like black-box can fluctuate the products up to 15% in price. So, you should look for the best time when you can buy the product at lowest price to save money. For Amazon, you can use CamelCamelCamel tool to monitor the historic price changes and it will also help you to predict the best time to buy.
Tip #5: Google the Name of Smartphone You're Going to Buy
Do you know guys that Google also works as a price comparing website? As long as you will enter the name of smartphone you're thinking to buy, it will show you a few price comparisons among different online shopping websites.
Bonus Tip:

Look for the Best Alternatives

If you're going to buy a smartphone and it's cost is too high, it doesn't mean all the smartphones having almost similar features would be of same cost. So, it will also be a clever idea to look for the better alternatives for the smartphone you're going to buy.

Further Reading:
Advance Congratulations for your new Smartphone 🙂
I know all the above mentioned tips are very common for everyone and after reading them you'll think that I knew that but the fact is that even after we know them, still forget to apply. So, we all should have in mind the above tips while buying a smartphone.
Finally I just wanna say you the hearty congratulations for your new smartphone in advance and wish you for your happy shopping. 🙂