Most of you would be thinking that as the modern tracking service GPS and lots of file sharing apps grounding their roots, Bluetooth is losing the visibility. But it's not true as the Bluetooth has its own different position in the field of technology. So, let me tell you that Bluetooth is not only used for file sharing among devices but also for tracking the nearby things and even without needing the Internet connection, unlike GPS. Here I'm going to tell you about 4 best Bluetooth tracking devices (tags) that will be proven a great evidence of my previous statement.
So, if you always misplace your personal belongings like keys, sunglasses, remote control, flash drive, phone cable etc., then the below given Bluetooth tags will help you keep track of all your belongings.
I know that you can understand the different between misplacing your smartphone and the above mentioned things as you can find smartphone by calling it and following the ringtone and if you misplace phone at public place, there are lots of apps available to help you.
Recommended Reading: Everything You Need to Know About GPS
So, the only thing that can help you locating your personal belongings like keys, remote control etc. is a Bluetooth device tracker so read the following list and find out the best Bluetooth tag for you.
Best Bluetooth Tags to Keep Track of Your Belongings
Now, look for the best Bluetooth tags to keep track of your personal belongings.
Chipolo is a colorful Bluetooth enabled tracking device that can easily be tagged with your belongings to keep track if them. It looks something similar to StickNFind as it is also coin-sized tracker. The free Chipolo app helps you locate any lost or misplaced item in seconds. Moreover, it comes with the removable battery that lasts up to 6 months and a new Chipolo box comes with an extra battery so you'll be covered for 1 year.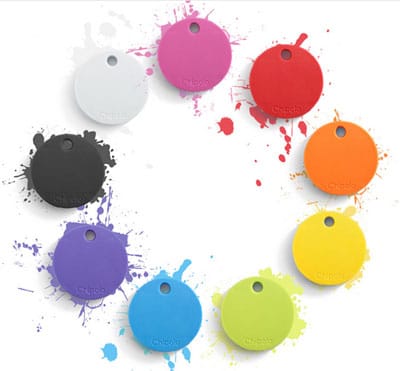 XY is another Bluetooth tracking device that helps you find your lost things or personal belongings. You can sync your XY tag to smartphone and attach it to any of your items like your purse, keys or even your luggage. The best thing about this Bluetooth tag is that it gives the notification when the item attached to a tag goes too far from your phone. Its app is available for both Android and iOS and makes it easy to find items using the signal meter. A built-in beeper makes the tag ring so you can find your items faster.
Like as Chipolo, PebbleBee is also a Bluetooth tracking tag helping people for finding their misplaced personal belongings such as keys, wallet, remote control and more. As similar to the above mentioned Bluetooth tags, it's also has an application that you can install in your smartphone and keep track of your personal items. The specialty of this gadget is that it has 2 yrs lasting replaceable battery so you can drop it in your suitcase if you travel a lot or while traveling for a long journey.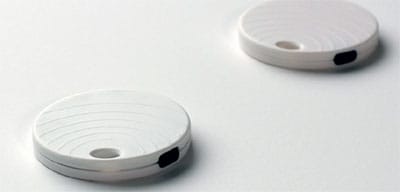 There is nothing special to tell you now about Tile because it's also just similar to all the above mentioned Bluetooth tags. It also has its own app that supports up to 8 tags to keep track of them. Tile works with both Android and iOS devices that have Bluetooth 4.0.
Tracking of Lost Smartphones:
However, there are various companies launching the Bluetooth tracking devices but I think you won't need any other after knowing about the above mentioned tags. These Bluetooth tags are really helpful and keep your personal items safe like a responsible best friend.