There are lots of benefits to turn your smartphone into universal remote control. Do you know what does it mean by universal remote control? It means your smartphone will be able to control different programs in your computer. So, just imagine guys, how amazing experience it will of controlling your whole PC with the help of your smartphone by sitting far away from computer.
And all this can be happen with the help of an external software called Unified Remote that will enable your smartphone to have control over the following areas of your PC.
Use your device as a single or multi touch device
Mirror your computer screen to your device
Turn off, lock or wake up your computer
Use smartphone as a keyboard of your PC
Browse, manage and open files and folders
Control Spotify, iTunes, Netflix, XBMC, and much more.
How to Turn Your Smartphone into Remote Control
Here's the complete procedure for how can you turn your smartphone into the universal remote control for your PC. Whether you've MAC, Linux or Windows computer, you can easily turn your iPhone, Android or Windows Phone into a remote control for your computer.
Here's the steps involved: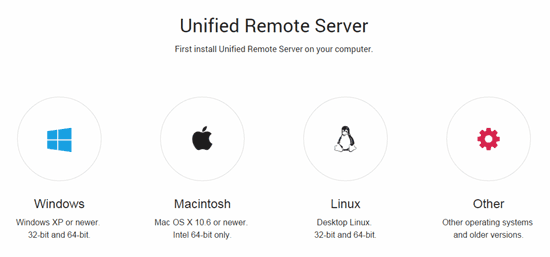 After downloading the Unified Remote server on your computer, install the app on your device. The app is available for Android in Play Store, for iOS in App Store and for Windows Phone in Windows Phone App store. All you need to do is to search for Unified Remote and install the app.
Once everything is installed, open the app and it will guide you through the process of connecting to the app to your computer. Make sure your device and computer are on the same WiFi network or paired using Bluetooth.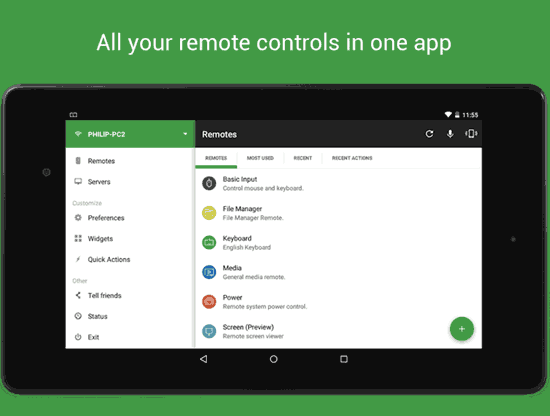 Further Reading:
That's all guys, by using this awesome Unified Remote system, you can turn your smartphone into a universal remote control for your computer and many activities can be performed remotely via your phone as mentioned above.