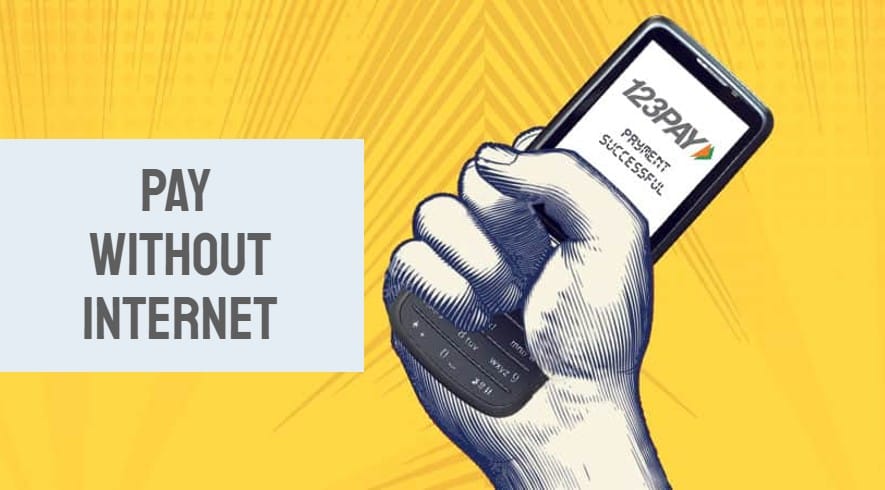 Transferring money by phone has become a habit over the last few years. Just wait, let me correct you a little bit. We transfer money by phone, but with the help of the internet. We transfer money, recharge our mobile, and do many other Netbanking-related works with a good internet connection. But have you ever imagined transferring money and recharging your mobile without an internet connection?
Imagine a case when there is no internet connection around you and you have to make an immediate transaction, be it a mobile recharge, money transfer, or balance inquiry. I know you will get blown away because you don't have any method or a convenient way you trust for this kind of situation. However, there is no need to panic as I am here with a solution. I will tell you how to transfer money and recharge your mobile without an internet connection.
Nonetheless, multiple methods are there to do such a thing. But, all the available methods for making payments without an internet connection are not practical. Some of them are not accessible to everyone and the remaining methods require app registration. So, we need a reliable service that is easily useful and accessible for everyone. Here comes UPI 123PAY. For more details about it and to know how you can transfer money and recharge your mobile using UPI 123PAY, stay with me till the end.
What Is UPI 123PAY?
UPI 123PAY is an initiative of NPCI (National Payments Corporation Of India) and RBI (Reserve Bank Of India) that provides multiple payment methods. It offers IVR (Interactive Voice Response), application-based service, proximity sound-based service, and missed call-based service.
The purpose behind UPI 123PAY is to provide a reliable offline payment method for feature phones. It allows users to use the UPI payment service with no internet connection. By using the IVR service on their mobile, users can transfer money, recharge their mobile, and check their account balance. Meanwhile, UPI 123PAY is the best and safest method to make offline payments, as it is provided by the NPCI and RBI.
How To Transfer Money and Recharge Mobile Without Internet Connection?
As mentioned earlier, UPI 123PAY provides IVR service, so it has toll-free numbers. These toll-free numbers connect the user to the bank and the UPI 123PAY platform. Whatever it is, it will help the users to make offline payments. Moreover, I have mentioned a guide below so you can follow the guide if you want to know how to transfer money and recharge your mobile without an internet connection.
Step 1st. Make a call on 0804516366 or 6366200200 or 08045163581 by your mobile number.
Step 2nd. Choose your preferred language.
Now, you will get four options. The first is for Money Transfer. The second is for balance inquiry. The third is for Mobile Recharge. And the last for account management.
Step 3rd. Choose the required option and press the key accordingly.
After opting for an option, you will have to set up your bank account and then UPI registration if you are using this service for the first time and have not registered yet.
To register on UPI 123PAY, enter your bank name and account number. And to register the UPI pin, enter your debit card details.
Step 4th. Now, you have to follow the chosen option flow. If you choose to transfer money, you have to enter the receiver's phone number, enter the amount, and then the registered UPI pin. And if you choose to recharge your mobile, you have to follow the recharge flow likewise. Moreover, you can check your account balance, make bill payments, Fastag recharge, EMI payments, and make regular purchases in the same way.
Notably, entering the UPI pin is the last step of the transaction. You don't need to make other formalities. Your payment will be initiated just after entering the UPI. Nevertheless, if you face any issues regarding the transaction, you can contact your bank directly.
Two Other Methods To Transfer Money Without Internet Connection
Apart from the UPI 123PAY, there are two more ways that you can use to transfer money without an internet connection. The first one is *99#, it is a USSD-based service that is usable in offline transactions, but this service is operational in some selected SIM providers. And the second one is Paytm's Tap To Pay, which gives a 16-digit unique code that can be used in card machines to make transactions.