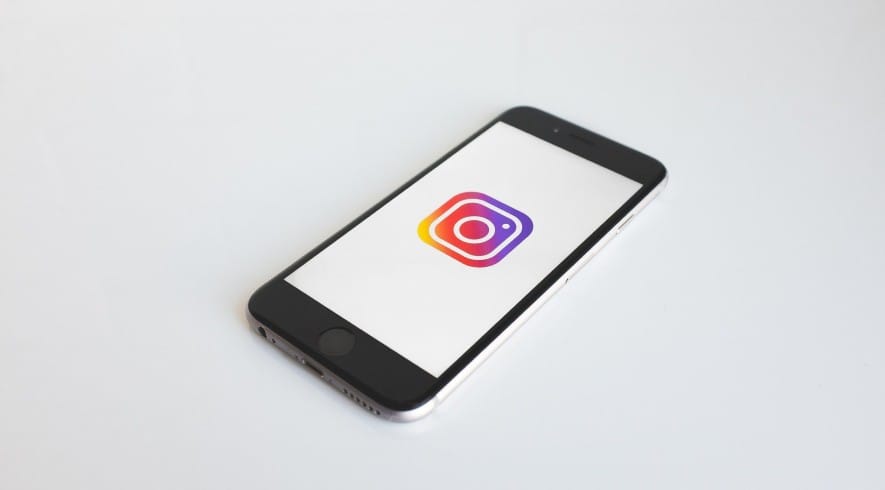 Nowadays, you must have seen that any two Instagram users are uploading the same post or Reel at the same time, that too with the names of both users. You would have thought about what is it and how we can use it. Let me tell you that this is Instagram's new feature called Instagram Collabs.
In this particular article, I will tell you what is Instagram Collaboration feature and how to invite a collaborator on Instagram posts and Reels using the Collaboration feature. In addition, we will get to know the benefits of using the Instagram Collabs feature. So, let's begin with this exciting topic.
What is the Instagram Collabs Feature and How Does It Work?
The word 'Collab' came from the word 'Collaboration'. And collaboration is the only thought behind the feature. As you know, many Instagram influencers collaborate with other influencers and companies in multiple ways, like making videos together and tagging or mentioning one another in posts, Reels, and stories.
Seeing the increasing trend of collaboration, Instagram planned to introduce a separate feature for it. Accordingly, in June 2021, Instagram announced the testing phase of a collaboration feature. And after the successful testing of the feature, the Meta-owned platform launched the Instagram Collabs feature for worldwide users in October 2021.
Basically, the Instagram Collabs feature is for sharing the same Feed post and Reel video on both users' Instagram handle. Now comes, How the Instagram Collabs feature works. In simple words, by using the Instagram Collabs feature, one person invites a collaborator while uploading the post or Reel, and then the other one accepts the collaboration invitation.
And once collaboration is accepted, the post gets posted in the Feed or Reel section of both users' accounts. Now, maybe, you are more curious to know how to make an Instagram collaboration Feed post. Don't worry, just keep reading. But, before you go ahead, you should know about the features of an Instagram collaboration post.
Features of an Instagram Collab Post
Below are things that happen when you make an Instagram collaboration post.
The user names of both collaborators will be visible with the post.
The shared Instagram collaboration post will reach the followers of both.
Collaboration posts will appear in the same way in both profiles.
Likes, shares, and comments will be counted and added to both profiles.
How to Invite a Collaborator on Instagram Posts and Reels?
Let me tell you that the Instagram Collabs feature is only accessible for posts and Reels. You can't use this Collab feature for Instagram stories and live videos. Maybe, in the future, Instagram will allow the use of the feature in stories and live videos. Nevertheless, the easy steps to invite a collaborator on Instagram posts and Reels are given below.
Step 1. Go to the Instagram upload section and make a post or a Reel ready to upload.
Step 2. Click on the 'Tag People' option.
Step 3. Here, you can see two sections; Add Tag and Invite collaborator. Opt for the Invite Collaborator option.
Step 4. You have a search bar here. Search and select the person whom you want to invite for collaboration.
Step 5. As you can only add one collaborator in a post, it will take you one slide back after selecting the person to invite. Tap on the correct sign and then proceed to upload the post.
The post has been uploaded successfully, but with your name only, as the collaborator has not accepted the invitation. Until the collaborator does not accept the invitation, the post will be uploaded by your name only.
You have to ask your friend to accept the collaboration request. If he doesn't know how to do it, then suggest to him this guide. It will tell your friend how to accept the collaboration for Instagram posts or Reels.
How to Accept the Collaboration For Instagram Post and Reels?
Collaboration requests are found in the Instagram inbox. Follow the simple guide and accept the received collaboration requests for Instagram posts and Reels.
Step 1. Go to your Instagram inbox and open your chat with your friend. Here, you have a collaboration request.
Step 2. Tap on View Request.
Step 3. You will see your friend's uploaded post with a review button. Tap on that Review button.
Step 4. You will have three options; Accept, Decline, and Cancel. Opt for the Accept or any other option of your choice.
Once you accept the invitation, your name will appear with your friend's name on the post. Now, it will also appear in your profile grid. After uploading, you will be getting all the notifications of reactions, shares, and comments on the post. Also, you can delete it from your Feed whenever you want to.
Benefits of Using Instagram Collabs Feature
Instagram users, especially influencers, are showing their interest in the Instagram Collabs feature. The feature has become one of the most famous Instagram features. Not only creators but also normal users are using the feature. If you are one of them who are not using the feature, then you should check out the below-mentioned benefits of the Instagram Collabs feature.
You will get more reach as the followers of other collaborators will see your post.
You can increase your brand awareness by collaborating with Instagram influencers.
Generally, promotions or sponsored posts are expensive. You can use collaboration posts with small creators where you both will get the same benefits.
By uploading a collaboration post, you can increase your account authority.
What to Do if Instagram Collabs Feature is Not Working?
Instagram doesn't allow some accounts to use the Collabs features due to some random reasons like private accounts, zero activity on the account, older app versions, etc. If you are not able to use the Instagram Collabs feature, you should check out these tips.
Make your Instagram account public from private.
Continuously, upload three or four posts on Instagram to show activity on your Instagram handle.
Log out of the old session and log in again.
Update your Instagram application with the latest version.
Although the Instagram Collabs feature is very good, it is not available for stories and live videos, which is a disappointing thing. It is as usable for stories and live videos as it is for posts and Reels. Users will love it if Instagram allows them to use it for stories and live videos. Hopefully, Instagram will roll out the feature for stories and live videos soon.