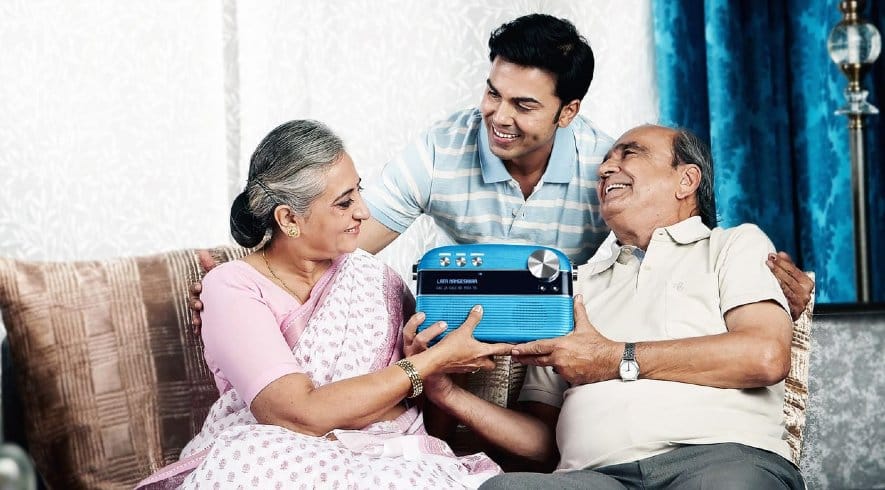 Mother's Day 2023 is just about to come. And if you are still thinking that which gift you should give to your mother, let me remind you that you are already running late. Stop thinking and check this list of tech gift ideas for Mother's Day 2023 as it contains some of the top gadgets you can gift your mom this Mother's Day.
Well, any single day is never enough to express your love to your mother but, at the same time, it is very difficult to show your love or feelings to your mother. That's why Mother's Day exists. On this special day, you can express your love, feelings, and respect to your mother by giving her an extra-special gift.
According to me, you should gift your mother some tech gadgets that can make her daily life easy. Now, you may think that what is the best tech gift that you can give your mother?
On that note, after a lot of research, I have already created the list of best tech gift ideas for this Mother's Day. So, you don't need to research as I already did it for you, just go on reading the article till the end and pick the best tech gift for your mother.
15 Best Tech Gift Ideas For Mother's Day 2023
The list of the top tech gift ideas for this Mother's Day is here. As I mentioned, useful and memorable categories are in-stock in the article. You can pick any of these items according to your choice and surprise your mother. Let's see:
1. Electric Kettle
The first tech gift idea for Mother's Day 2023 is to give an electric kettle to your mother. It is one of the most convenient kitchen accessories for anyone who works in the kitchen.
Whether your mother has to make tea, boil water, or make lemon tea, this gadget will make all these tasks less time-consuming. It takes only 5-7 minutes to boil 1.5 liters of water.
Some of the best electric kettles are Pigeon Amaze Plus Electric Kettle, Kent Electric Kettle, and Prestige Electric Kettle. The starting price of electric kettles is 500 INR and goes up to 10,000 INR.
2. Automatic Coffee Machine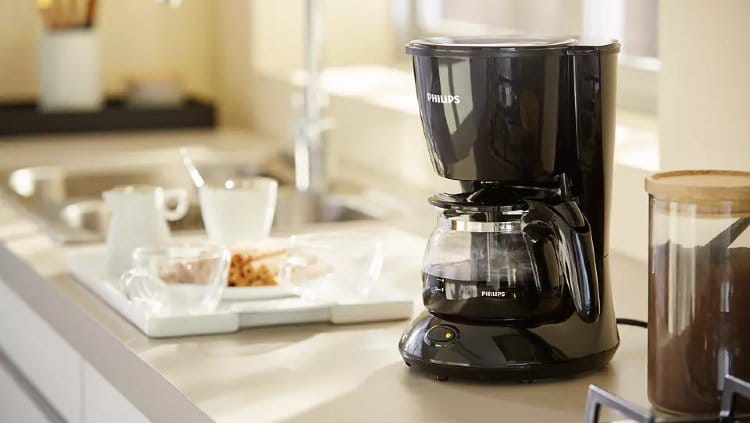 If you are from such a family where coffee is a preferred beverage of all members and your mother has to make coffee unfrequented times, this gadget is for your mother. By giving an automatic coffee machine to your mother, you can help her to avoid the hectic procedure of coffee making.
Automatic coffee machines can make a coffee cup ready in just a few minutes. The machine does milk frothing, steaming, coffee grinding, and espresso extractions smoothly. There are some good coffee machines available in the market like Morphy Richards New Europa, Philips HD7431/20 760, or Croma Drip Coffee Maker. The starting price of an automatic coffee machine is around 10,000 INR.
3. Robot Vacuum Cleaner
To keep your house clean whole the day, your mother keeps sweeping and moping, which is very difficult. But you can help your mother to make it easy. You can gift your mother a Robot Vacuum Cleaner this Mother's Day.
A robot vacuum can sweep and mop your whole floor automatically. It roams around and absorbs the dust very well in a satisfying way. Various varieties of Robot Vacuum Cleaners are available in the market in the starting price range of 15,000 INR. Meanwhile, some of the good robot vacuums are MI Robot Vacuum, ILIFE V5s Pro, and Viomi Robot Vacuum.
4. E-reader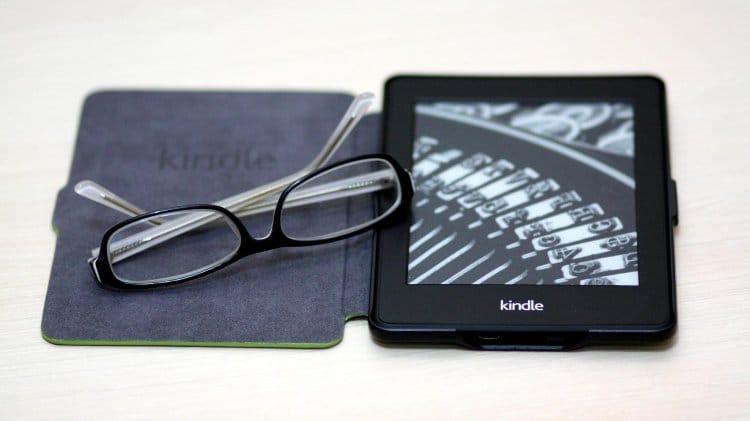 If your mother loves to read books a lot or you want to get your mother to read books, you should gift an e-reader to your mother. Trust me, it will be a value-adding gift for your mother this Mother's Day.
It is an electronic book-reading gadget that was only developed for reading books. Various ebooks are available to download. You can download and store any of the listed books and read them like physical books. Multiple e-reader gadgets are available, but Amazon Kindle Paperwhite is one of the best e-readers on the market.
5. Live Tracker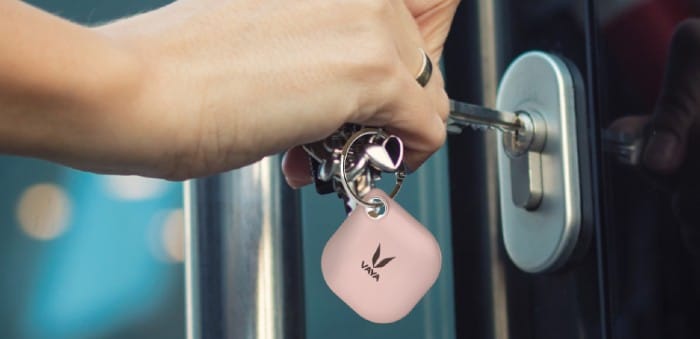 If your mother has a habit of forgetting things like her wallet, smartphone, remote, keys, etc., this gadget will solve this problem. Basically, it is a tiny gadget that can be affixed to anything and can be tracked when needed. You have to connect your mother's smartphone with the tracker so that she can track the item easily.
Multiple companies' live trackers in various price ranges are available. You can pick anyone according to your needs and budget and gift your mother. Moreover, you can check these live trackers: Apple Air Tag, Tile Pro, Vaya Lynk Bluetooth Tracker, and Samsung Galaxy Smart Tag.
6. Wireless Earphones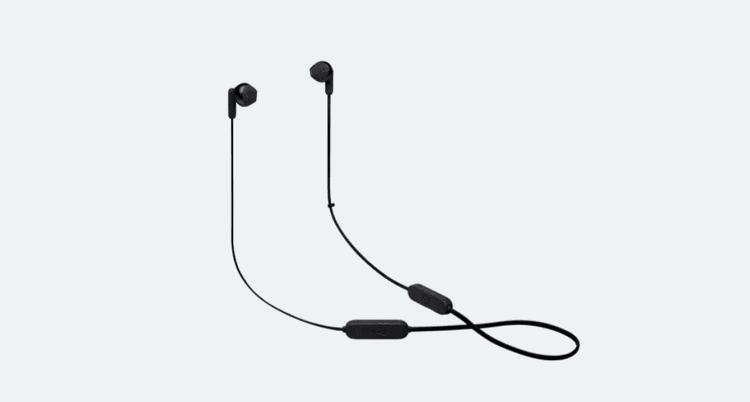 In the last few years, we have all known how much wireless earphones are important and convenient. Wireless earphone allows you to take a call, listen to a song, and watch a video while you are a bit far from your phone and doing something.
Don't you think that your mother should listen to songs and long gossip on calls while she is busy in the kitchen or anywhere else? Make it happen by giving her wireless earphones this Mother's Day. You can choose from some of the best wireless earphones like Sony WI-C200, JBL Tune 215BT, Realme Neo 2 Bluetooth Headset, and pTron Tangentbeat Bluetooth 5.0 Headset.
7. Smart Speaker
A smart speaker with Alexa, Google, and Siri voice assistant could be one of the best gift ideas for your mother this Mother's Day. Along with a lot of entertainment, it will help your mother to control remotely the other smart gadgets like fans, light bulbs, and TV.
A lot of smart speaker varieties are there in the starting range of 2000 INR. Moreover, some of the best smart speakers are Echo Dot (3rd Gen.), Zebronics Zeb Smart Bot, Yamaha YAS-209, etc. You can pick any one of them.
8. Smart Display
Give your mother a complete hands-free entertaining device, the smart display. It is a combo of a smart touch screen and speaker. It works as same as a smart speaker, but it allows you to watch the video streaming as well.
If your mother used to watch videos on her phone or TV, you can gift her this portable smart display. Meanwhile, Google Nest Hub and Echo Show are some of the best smart displays.
9. Smartwatch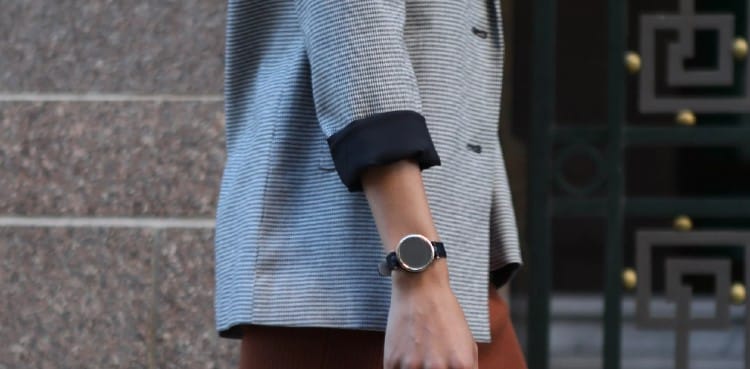 Giving a smartwatch to your mother is not only about gifting her something; it is about taking care of her health. As you know, how smart the watches are. Along with showing time and some entertainment features, watches measure heartbeats, pulse rate, sugar level, etc. Also, they notify about the duration of sleeping time.
Whatever it is, it could be the best tech gift that you can give your mother this Mother's Day, probably. Some of the best smartwatches are Boat Xtend, Amazfit GTS2, and Noise Colorfit Pulse Spo2. You can search the internet for many other great options.
10. Saregama Carvaan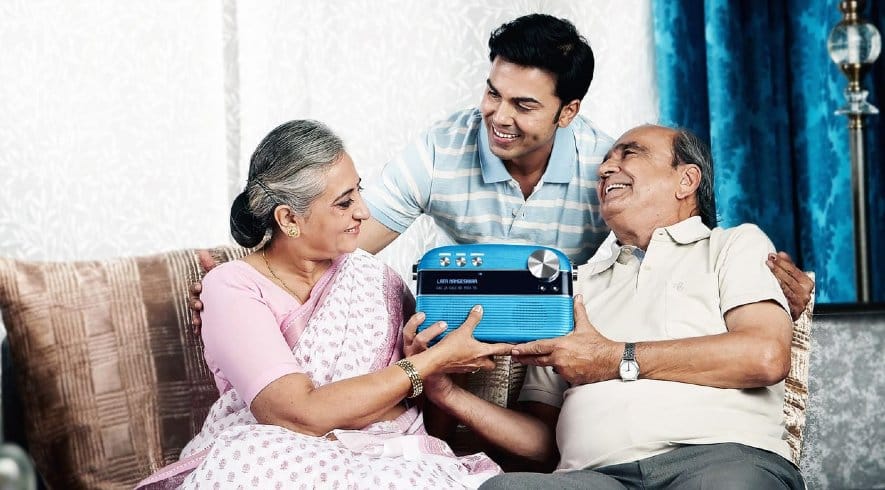 Saregama Carvaan is a unique and sumptuous gift for Mother's Day. It looks like a Bluetooth wireless speaker, but it has an unmatchable old song collection in it. It has a collection of around 5000+ old Hindi classic songs. I am sure your mother will love it. It is available in multiple language variants on online shopping websites.
11. Customized LED Frame with Photo
If you want to express your love and want to make her feel special, try this one. You can gift her a customized LED frame with her favorite picture on it. I would recommend you mention a special message on it for your mother.
Sky Vista, U & ME, Lvi Craft, etc. are some of the companies that provide customization services on the LED frame with photos. You can reach them on Amazon and Flipkart.
12. Mini Photo Printer For Smartphone
Let her make memorable memories and put them in a frame. This Mother's Day, gift your mother a portable mini printer that can get connected to a smartphone easily. It will be a very exciting gift for mothers, who love photography and making albums a little bit.
Some of the best mini portable printers are HP Sprocket, FujiFilm Instax Mini, and Sanyipace Mini Printer. You can pick any one of these.
13. Smart Mug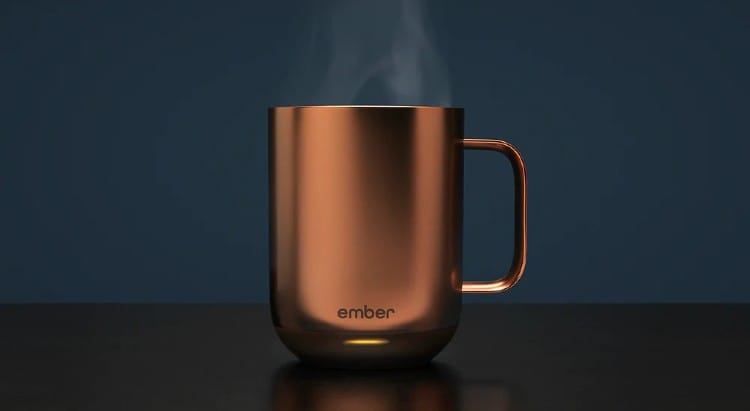 If your mother likes to drink beverages slowly, then a smart mug will be a smart choice to gift her. These smart mugs come with a temperature controller which helps to keep the beverage temperature warm.
Some of the best smart mugs are the New Ember Smart Mug, Home Cloud Coffee Mug, REMAXX Smart Coffee Mug, and VAGMI Smart Cup. Price range of these smart mugs is so wide, starting from 1,000 INR and going up to 20,000 INR.
14. Massage Gun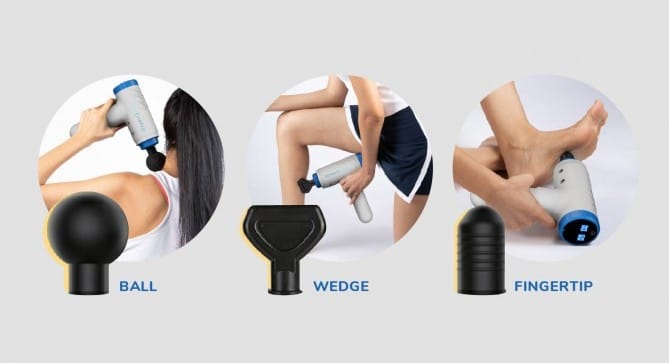 It is very important to maintain the body's muscles with growing age. That's why massage is an indeed thing after the full day's rush and hustle, especially for women. Also, it is recommended thing to have a massage periodically for aged housewives.
Accordingly, you should gift your mother a massage machine. Having a massage after the whole day will be a relaxing thing for your mother. Caresmith, WOMIKOL, and Vandelay are some of the recognized massage gun companies.
15. Quality Time
Spending quality time with your mother is the best gift that you can gift your mother. Possibly, you are not able to spend time with your mother because of your daily busy schedule. But, on this special day, you should spend quality time with your mother, it will make her happier than ever.
So, here the list of tech gift ideas for Mother's day 2023 has been completed. Hopefully, this list will help you to select the best gift for your mother. Hope you celebrate this Mother's Day with a lot of happiness and enjoyment.