Everyone wants to make their desktop and laptop look cool. So, here is also such a most impressive and lovely trick for you. In this article I will tell you how to change color of folders in Windows 7 computer. Yes guys, you can colorize your Windows 7 folders to make your Windows desktop impressive. For this you need to use a software called Folder Colorizer.
This article has a complete guide for download and installation of Folder Colorizer and also learn how to use Folder Colorizer. So, get ready to colorize your Windows 7 folders in just few minutes.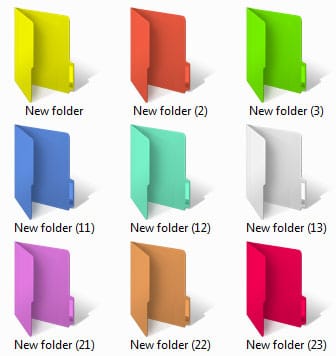 Have look on the following steps to change color of folders in Windows 7:
First of all, visit this link and Click on Free Download to download Folder Colorizer.
[su_note note_color="#effef9″ text_color="#222222″ radius="2″]MUST READ: How To Make Your Windows Desktop Look Cool[/su_note]
As you you click on Free Download, Softonic Downloader for Folder Colorizer will start downloading. After being downloaded, Double Click on the setup and accept the license agreement for Softonic Downloader. Be sure that you must be connected through internet for this process.
After Accepting Agreement, you may see one or two recommended software by Softonic. So Tick or not tick as you want to download them or not. Click on Next to move to the next step.
One more recommended software you may see. Uncheck the recommended software again and Click on Next. Now, your Folder Colorizer Setup will start downloading.
[su_note note_color="#effef9″ text_color="#222222″ radius="2″]RELATED: How To Make a Folder Invisible in PC[/su_note]
After completed the downloading, move to your Windows desktop. Here find and double click on Folder Colorizer Shortcut created after downloading. You'll see the license agreement again for Folder Colorizer. Tick I accept the Agreement and Click on Next.
Now, Click on Install to Start Folder Colorizer installation. You should ignore or untick other software recommendations.
The Installation process will start instantly and will finish in just few seconds.
That's it guys, Now it's time to change color of folders. Move on to any folder you want to change color. Right click on the folder and Click on Colorize. Here Choose any color for your selected Folder.
[su_note note_color="#effef9″ text_color="#222222″ radius="2″]READ ALSO: How To Hide Folders in Your Windows 7[/su_note]
That's all! So, make your Windows folders colorful and impress your friends with your impressive folder colors. Share this article if it worked for you. On having any issue, ask me through comments.