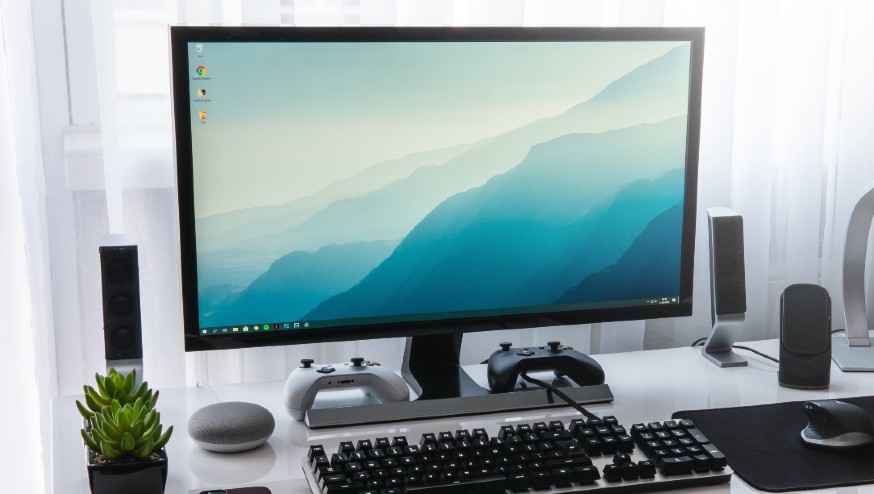 Are you fed up with working on your desktop with the same boring background? So, today I am going to tell you different ways through which you can make your desktop background look cool, attractive, and impressive.
The fact behind making your Windows desktop background appear cool and impressive is that most of the time whenever you will have a sight on your background, it will definitely affect your work. The pleasing background will surely add positive energy so you can perform your job properly and positively. This will not let you get bored with your work.
So, you must have an effective, cool, and impressive desktop background. Don't you desire to know how to make your desktop background look cool and impressive? Read the below-given lines and follow these instructions.
Make Your Cursor More Attractive
Most of you normally use arrow-shaped cursors. You would definitely be bored of using the same boring cursor now and then so it's time to do something new with the cursors. There are different tools where you can find different interesting cursors to be used for free.
CursorFX is a program that lets you use and create incredibly cool-looking Windows mouse cursors. For more details read out this article on desktop customization tools.
Customize Your Icons
On a general basis desktop, users use to arrange the desktop icons on the left-hand side of their desktop. But there are several apps through which you can easily customize your desktop icons in a very attractive way. Download these apps and start using them for cool and impressive background.
Change Your Desktop Background
Set your favorite photos of your family, pets, or friends as your desktop background. If you don't have a good collection of such photos then browse the beautiful pictures of flowers, sceneries, dogs, and architecture from a different site and set it as your desktop background. This will add a good impression of your background.
Set Slideshow To Your Desktop Background
If you wanna set slideshow as your desktop background then this may also be the best option for you. Select your favorite pictures and set them in the mode of the slideshow as your desktop background. The random change in the desktop background will not let you get bored of the same background.
Keep Your Desktop Clean
The most essential thing that you should do to make your desktop cool and impressive is clean it from time to time. Even if you are using the entire above tip but your desktop remains dirty then it will make no difference. So keep it clean.
More Articles to Check:
These are basic guidelines to make your Windows desktop more attractive, cool, and impressive. So, use these tricks and impress your friends with the amazing look of your desktop background.