The Windows theme is a combination of desktop background pictures, window colors, and sounds. If you're not satisfied with your existing Windows 7 themes, then you can download your favorite or any other good looking theme from the web. So, for your ease here I collected 20 beautiful Windows 7 themes to download on your PC for absolutely free.
If you're really searching for beautiful Windows 7 themes, don't wander here & there on the web and just read out this article full of best and most beautiful Windows 7 themes for you!
20 Beautiful Free Windows 7 Themes to Download
Now, look at these most beautiful and free Windows 7 themes for your desktop:
The community of Microsoft's photographers have captured the diversity of water in this free Windows theme. From the crystalline details of snowflakes and reflections captured in a single dewdrop to a cascading blue waterfall and vast, sun-bathed seas you'll get them all in this theme to make your PC look fresh and beautiful.
This free Windows 7 theme is the collection of most beautiful flowers captured by photographer Akshay Patil from Mumbai. There are total of 15 images in this theme.
This free Windows 7 theme is the collection of amazing images of atmospheric wonder northern sky and aurora borealis casts etc.
As the name suggests that this theme is full of beauty and amazing wallpapers. You'll find the images in the theme showing the beauty of Britain. For more information and download the theme, visit the link.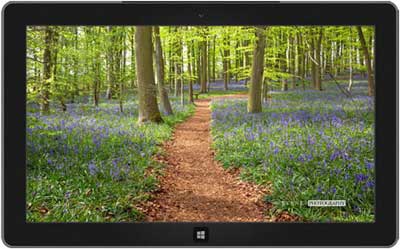 Imagine stepping through your screen into this free Windows 7 theme, featuring beckoning images of country lanes, wooden stairs, forest trails, and other scenic paths.
This free Windows 7 theme contains the beautiful wallpapers of the hidden world of forest. Show up the quite corners of mushrooms and other fungi on your screen.
Add the refreshingly cool colors of spring blossoms to your desktop with this second free Windows 7 theme from photographer Rebecca Heigel, featuring beautiful wallpapers of pink-striped phlox, snowy bell-shaped pieris, and pale purple iris blossoms.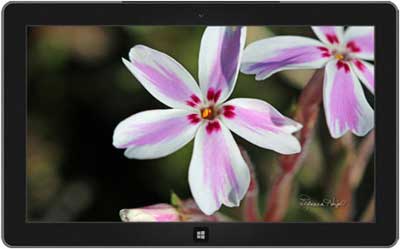 Add the colorful blossoms to your Windows 7 desktop by downloading this free theme. You'll find the awesome wallpapers of Bright pink and purple blossoms, moss in subtle shades of green, a seeding dandelion in soft white.
Luminous veils of mist cast an otherworldly glow in this free Windows 7 theme. 14 fantastic wallpaper you'll get in this theme after downloading.
This theme is the second installment of Natural Landscapes series. Microsoft community contributors have ventured worldwide, collecting images of wind-swept deserts, crag-faced mountains, and fields of green and gold in their natural, untouched states. Enjoy their finds in this free Windows theme.
This free Windows 7 theme is a combination of light painting background pictures and lovely window color. If you love to see charming lightning, then you'll definitely like this theme.
This free Windows 7 theme features the most attractive images of Antarctica and the South Atlantic's natural beauty. Download the theme by following the link.
The heart touching images of animals like goldfish, horses, cats, dogs, hummingbirds. This free Windows 7 theme displays the adorable pictures of affection between animals.
Arctic is also a free to download Windows 7 theme that contains the panoramic pictures of muffled natural beauty of Arctic circle and its wild life.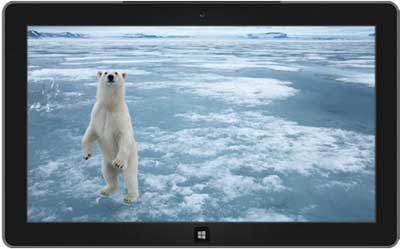 Photographer Ian Johnson captured and combined the pictures of lush green fields, peaceful groves of trees, and picturesque remnants of a rustic past in Australia.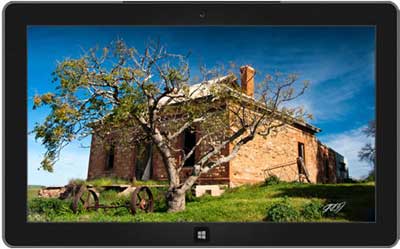 This free Windows theme features the most beautiful wallpapers of autumn in Japan. Colorful leaves, flowers and leaves fall on the ground will adore you a lot.
This theme is what its name defines! It is full of beautiful background wallpapers of gorgeous birds such as swans, flamingoes, peacocks etc.
All the photos of beautiful blossoms are captured by Photographer Elena Yansupova who shares her unique vision in a generous array of delicate flowers and vines in this free theme for Windows with the help of these beautiful wallpapers added in this theme.
Enjoy the visual varieties of Australia's northeastern corner with most beautiful scenes of ocean, wide-open farmlands etc. All such beautiful background wallpapers you'll find in this Windows 7 theme that is free to download for now.
Photographer Wilson Au uses both glowing skyline imagery and delicate plant life close-ups to highlight the urban and natural beauty of Hong Kong in this free Windows theme.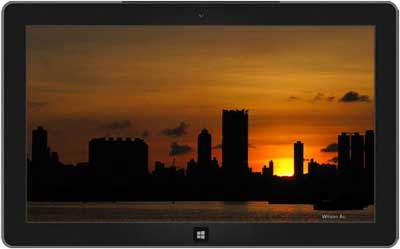 Learn: How to Create Your Own Windows 7 Theme
So, guys start downloading these free and most beautiful Windows 7 themes on your computer to make your desktop look cool, charming and beautiful.