Hello Everyone! The resource deals with how to lock desktop background/wallpaper. It means you can lock your desktop wallpaper so that no one can change it. You can keep your favorite wallpaper intact for a long period of time without intervention. In fact, a person who don't know about this trick, can't change your desktop background without your permission. I found it really useful and decided to post an article on this topic.
Honestly, I don't find any option to lock desktop background wallpaper in Windows settings or control panel but still I have a fantastic way to Lock the Desktop Background Wallpaper by using Group Policy Editor. I think there is no way except this to lock desktop wallpaper. I performed this trick on my Windows 7 laptop. So, have a look on the following steps:
Step 1: Open Run Command and type gpedit.msc in it.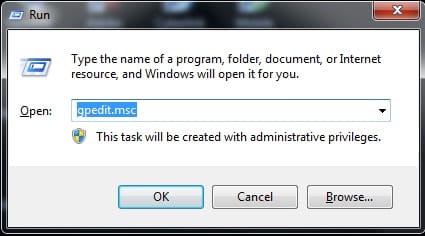 Step 2: In the next window navigate to User Configuration > Administrative Templates > Control Panel > Personalization. Here Double Click on text Prevent Changing Desktop Background in rounded rectangle.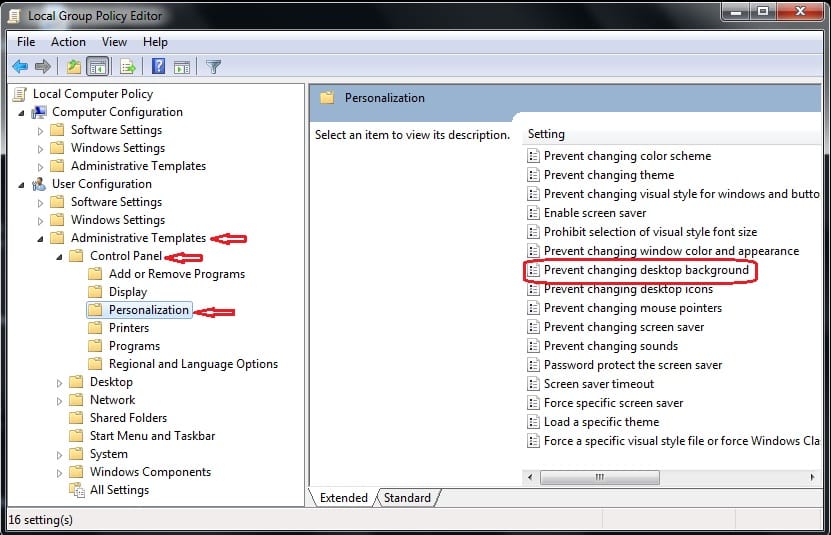 Step 3: In next screen, Check Enabled to Lock the Desktop background wallpaper and then Click on OK.
Step 4: Restart Your Computer and try to change your desktop background. In fact, it can be changed usually.
MUST-READ:Set Picture Password in Windows 7 PC
After doing this, no one can change your desktop background without your permission. More ever if you want to disable this function, simply simulate all the above steps and finally check Disabled instead of Enabled.