As we all know very well that Facebook is extremely active social network in the world and everyone has their Facebook account to stay connected with friends and loving ones. In my opinion everybody knows that how to change Facebook Password but a few people know about changing of email id associated with Facebook account. This is because, one of my friend asked me about changing of Facebook email id. I told him the procedure and decided to write an article on How to change Facebook Email Id?
By the way, it's not a difficult task to change Facebook email id. It is a work of just two minutes so I tell you the steps to change your Facebook Email id. Have a look:
STEP 1 : Log in to your Facebook Account and Click on Account Settings.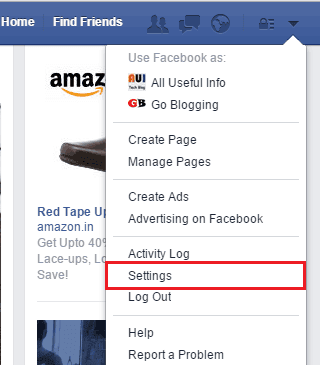 STEP 2 : A new screen will come in front of you. To change your Facebook Email ID, click Edit in front of Email.
STEP 3 : Here in the Email Section Click on Add Another Email to add other email id for your Facebook Account.
STEP 4 : Afterward Type a new Email in the box and Enter your Password to save changes. See the Screenshot below: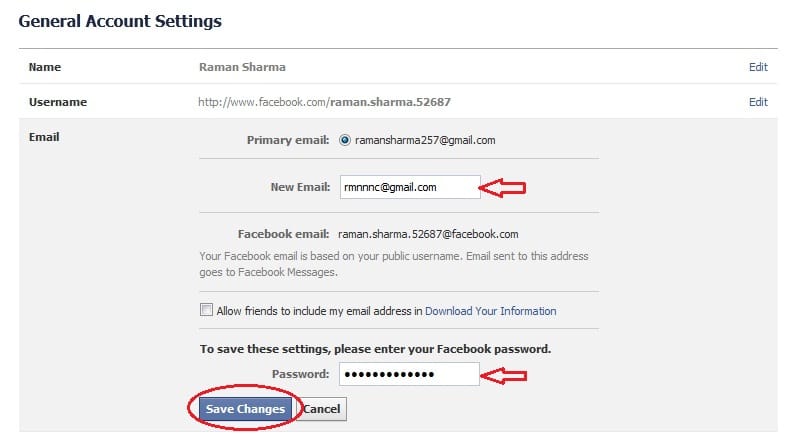 STEP 5 : You will receive a confirmation mail on your new entered email. Now you need to log in to your Email and click on the confirmation link.
STEP 6 : Your new Email id will be saved. Here you need to Select the new email added and Type Password to save changes. See screenshot to better understand.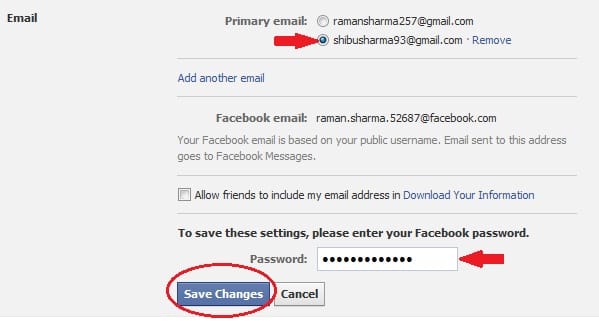 Must Read: How to Stop Email Notifications From Facebook
You have done! Now you will be able to open your Facebook account using your new added Email Id. You can also use your old email id to open Facebook account. If you want to remove your previous Email id, simply follow the first and second step and after clicking on Edit, Click on Remove to remove your previous Email id. That's all!