There are different ways to install Windows operating system in your computer. Most people use the bootable Windows CD/DVD for the same.
But, as we just need to install Windows in the computer once in a while so it becomes bit difficult to keep the CD/DVD safe till long time.
Other than this, sometimes due to the scratches over the Windows installation CD/DVD it shows different errors at the time of installation such as any important file is missing or we cannot proceed further.
So, to get rid of these problems it's the great idea to create and keep the bootable USB disk for Windows.
Whether you're using Windows 7 or Windows 8, this post will guide you on how to create a bootable USB drive for any of your Windows operating system version.
How to Create a Bootable USB Disk for Windows 7
To create a Windows 7 bootable USB drive the very first thing you need is ISO file or Windows 7 disc image. You can download Windows 7 ISO file from here.
Once you've downloaded the ISO file, follow these steps to burn it into USB drive:
Download the Windows USB/DVD tool from Microsoft Store, and then run it to install.
Once the tool is installed in the PC, click on Browse button and choose the Windows 7 ISO file you downloaded. Click on Next.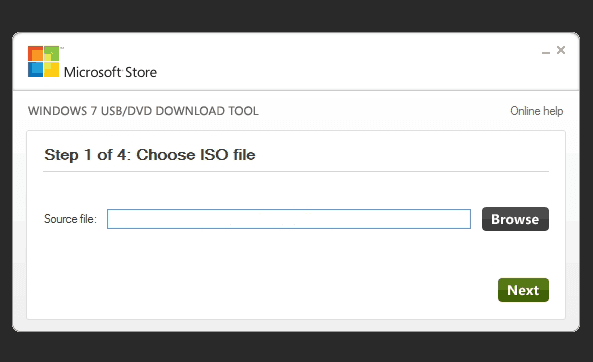 In the next step you're required to choose the media type where you want to save this ISO file. As you want to make a bootable USB drive, just choose USB Device instead of DVD.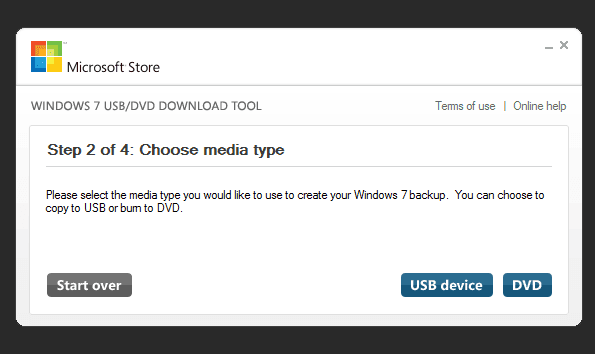 Now, you're required to connect a pen drive with at least 4GB space to your computer. Then select the pen drive from the drop-down menu as shown in following screenshot and click Begin Copying button.
Note: Make sure you backup all data from the pendrive to your computer as it will be erased during this process.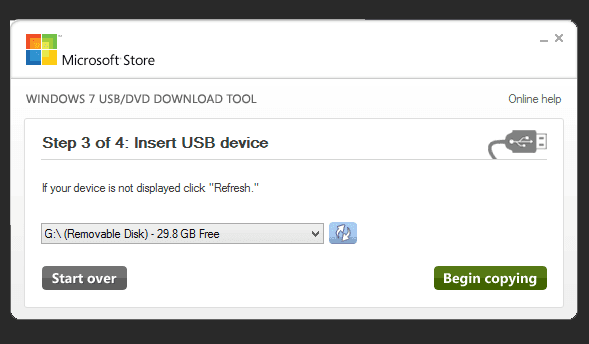 As soon as you'll click on the Begin Copying button, it will start creating the bootable flash drive and when this process is complete, you'll have a bootable Windows 7 USB ready.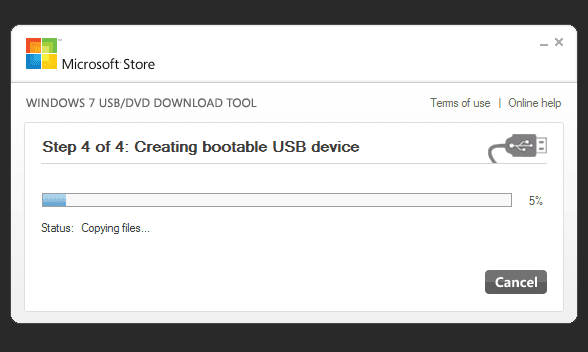 Must Read: How to Unlock Windows Laptop When Forgot Password
How to Create a Bootable USB Drive for Windows 8
The procedure of creating the bootable flash drive for Windows 8 isn't that different than that of Windows 7. For Windows 8 you can simply start with downloading and installing the Windows Media Creation Tool.
So, download the Windows Media Creation tool from here and then install it on the computer.
Now, select Language from the first drop-down menu, then select the Edition of Windows you want to install in the second drop-down and in the third drop-down menu next to Architecture choose whether you want a 32-bit or 64-bit version of the OS. At last click on Next.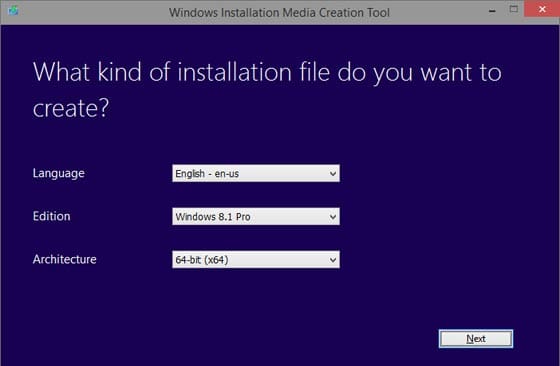 Now, insert the USB drive to your computer making sure that it has at least 4GB free space. If your pendrive has any important data, create a backup as it will be erased during this process.
Now you're required to choose where to save the ISO file. Choose USB flash drive. Click on Next.
You'll see a list of USB devices connected to your computer. Select the pen drive where you want to download the ISO file and click Next.
Now the Media Creation Tool will begin downloading the ISO straight to your pen drive. When the download completes, click Finish.
That's all. Your bootable USB flash drive for Windows 8 and Windows 7 is ready. Now you can use this USB drive to install Windows in your computer.
I hope you'll find this tutorial useful. Once you've the bootable USB drive, you'll never need the installation DVD/CD and instead, you can just use the bootable USB drive every time you want to format or reinstall Windows.
Don't Miss: How to Get Windows 7 Start Menu in Windows 8