Every smartphone, tablet or many other gadgets come with the certain limitations and the users are restricted to break them out and even many countries have laws that prevent you to break these limitations. And the process of unlocking these limitations are known as rooting and jailbreaking.
Now, you might be thinking that what are these limitations and why the people have been restricted from unlocking these limitations. Actually, different smartphone operating systems have different limitations that's why different techniques are implemented to unlock these limitations. I mean, there is a little difference in rooting and jailbreaking. In case of Android, there are many features that company restricts you from using it such as many apps that your operating system restrict you from installing. So, to unlock these restrictions people use several techniques like rooting.
However, guys my main motive to write this article is to clear the doubt from your mind that is there really any difference between rooting and jailbreaking. So, I say YES! There are a few differences between rooting and jailbreaking. Read out the article carefully:
Rooting
Rooting is the process to make a device root access supportable. In other words, rooting a smartphone can break all the restrictions maintained by the company. It is mainly performs on Android devices but rooting can also be performed on other devices too such as Linux, Nokia's old Symbian operating system etc.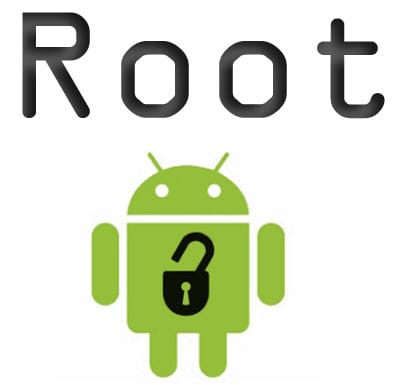 After rooting your device, you will be able to gain the root access to the device and can do almost anything you want to do with your device even if it is against the company rules. For example, if you are thinking to uninstall a built-in app from your Android phone, then usually it is impossible but after rooting your device, you can do it in seconds.
But, where the rooting has lots of features it also contains a great risk for users. Rooting can leave a very bad impact on your device and even it can completely turn your phone into just a useless brick. So, read these 5 reasons for why you should avoid rooting.
Jailbreaking
Jailbreaking is another way of removing the limitations to get access of all the restricted features of the device. However, jailbreaking is commonly performed on Apple devices like iPhone, iPad etc.
You can this thing have in mind as a difference between rooting and jailbreaking that rooting is commonly used on Android devices whereas jailbreaking is used on Apple iOS devices.
Although, both of these techniques are used to unlock the limitations that the device manufacturer puts in place. So, by jailbreaking your iPhone or iPad, you can install any third party apps that Apple doesn't allow you and can also uninstall the default apps from your device.
[su_note note_color="#fcfbfb" text_color="#222222″ radius="2″]Must Read: Is it Illegal to Root or Jailbreak Your Phone?[/su_note]
Main Difference Between Rooting & Jailbreaking
In the simplest language ever, I tell you what the exact difference between rooting and jailbreaking. However, rooting and jailbreaking are used for the same purpose but for different devices (Having different OS) and that's why way of unlocking limitations is different. If you've ever seen a person saying that I'm going to root my Android phone and other person is saying that I'm going to jailkbreak my Apple iPhone, then both of these guys are indeed the great difference between rooting and jailbreaking. 🙂