Shifting your home from one place to another is really a hurdle and when you need to shift your whole house goods from one city to another city, then it becomes a headache. But, if you're an Indian citizen, today I'm going to tell you about the top 5 India's professional packers and movers that make it very easy to shift your home as well as vehicle from one place to another and even you don't need to think how, in fact, they will handle everything.
Identifying the right mover for your need is not easy. There are more than 50,000 Packers and Movers in the country and hardly 1% of them follow basic levels of professionalism.
I indeed that the below given packers and movers may cost you a bit higher than others for shifting you house hold goods, but I ensure you that you won't need to worry about anything as all these are very professional and best packers and movers of the country that take care of everything and make the home shifting hurdle free and even interesting.
Read: Foreign Destinations Where You Can Visit Without Visa
Top 5 Professional Packers and Movers in India
Now, lets see the following list of best packers and movers that offer services in various cities of India: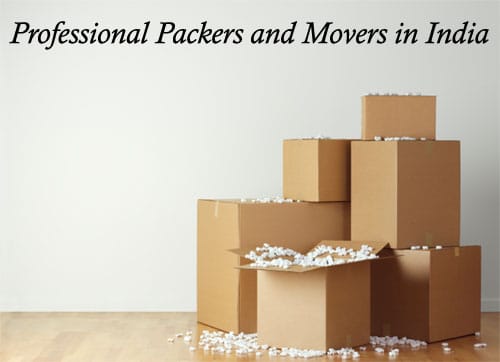 Agrawal Packers and Movers is one of the biggest name in moving or shifting industry which offers the most professional and trustworthy packing and moving services, not only in India but all around the world. They guys are really highly professional and make your moving and shifting process very easy and hurdle free.
They have established ourselves as a reliable brand which has, till date, been entrusted with the task of moving more than 14 lacs of household, thereby making ourselves registered in "Limca Book of Records" for being the "Largest mover of Household Goods".
Sahara Domestic & International Packers and Movers Pvt. Ltd – Bangalore (India) is one of the leading professional packing and moving, logistics and courier services providers in India, catering to any kind of relocation – local, domestic and international.
There are lots of plus points of shifting with Sahara Packers and Movers such as their vast experience, total reliability, skilled and careful employees and reasonable pricing, backed by the goodwill of our customers & promoters across India.
Sahara Packers and Movers offers different services such as packing, moving, warehousing, storage and logistics requirements etc. in various cities of India as well as worldwide.
Skywing Packers are Delhi based packers and movers that offer the optimum services, in all over the India. Skywing is one of the largest reliable packers and movers in India with years of experience and dedicated service to the nation.
They have an impressive turnover plus a wide network across major cities/towns not only in India but also internationally, they are capable of reaching every possible destination. So, just visit Skywing Packers and Movers, call them and book a quote for shifting your goods.
Golden Packers & Movers is one of the most reputed relocation & shifting services provider in India. Based in Delh, they offer one stop solutions for all your packing moving & shifting needs.
Their services include residential relocations, commercial relocations, corporate shifting, car transportation, Cargo, Machinery shifting, local packing & Moving, Official Relocation, Household Shifting, International Packing & Moving, loading, unloading, packing, unpacking etc.
According to some reviews and their own statement, they have a team of skilled & professional movers and packers who realize the importance of protecting each item during the relocation or shifting. They are one of the most trusted movers and packers in India and understand the requirements of each customer.
5. Godara Packers and Movers
It another good and reliable packing and moving services provider based in Pune India. However, they offer services in most of the important cities or towns of India such as Bangalore, Ghaziabad, Baroda, Gurgaon, Bhopal, Jaipur, Chandigarh, Kolkata, Chennai, Pune, Delhi, Mumbai and many more.
Godara Packers and Movers is a reliable name in the movers and packers industry since last 20 years. By offering quality cargo movement services at reasonable rates, they have earned recognition as one of the best professional movers in India.
They offer the wide range of services including Goods Relocation Services, Packing and Moving Services, Local Shifting, Household Goods Relocation, Car Transportation, Warehousing-Storage, Office Shifting and Insurance Services.
Read Also: Top 5 Most Expensive Residential Areas of the World
That's all guys! These are the best and most professional packers and movers in India. I will add more packers and movers to the list when I will find anyone more. Also share your experience with these packers and movers so that other people could know about them very closely.