There are many screen recording software available on the web but most of them are paid and few of them free. Obviously, if a software is available for free, it may have some deficiencies and limitations but still mostly beginners move toward the free screen cast software. So, you will be happy to know that here I'm going to feature top 5 most professional screen recording software for Windows PC that are free to download and use. So, I think along with the beginners, these screen recording tools will also be helpful for professional bloggers, businessmen and others.
Bloggers always keep searching for the best screen recording software for making video tutorials and guides to upload them on YouTube. Honestly, it's not only the story of them, even I was also searching for a professional and free screen recording software for making video tutorials and finally found these 5 that I'm going to showcase in front of you.
Jing is my favorite free screenshot and screencast software. It is available for both Windows and Mac users. With the help of Jing software, you can record your computer screen along with the your voice.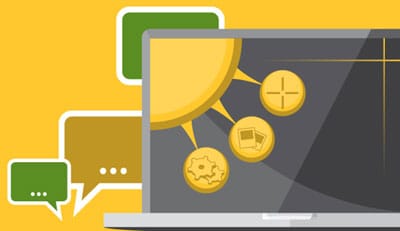 Select any window or region that you would like to record, and Jing will capture everything that happens in that area. From simple mouse movements to a fully narrated tutorial, Jing records everything you see and do. Jing videos are limited to five minutes for instant, focused communication.
Ezvid is another screen recording software and built in full featured video editor for Windows users. Ezvid make screen recordings and videos up to 45 minutes in length and after such beloved features, the interesting thing is that it is absolutely free to use.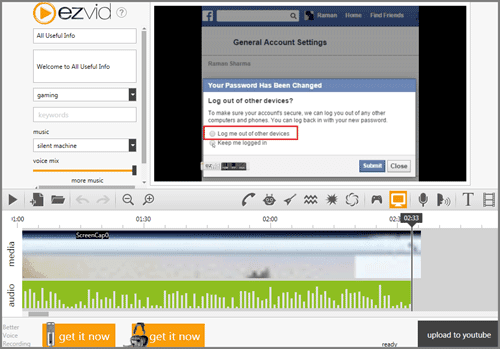 Ezvid supports Windows XP (SP3), Windows Vista, Windows 7, and Windows 8. Ezvid has been designed for eventual usage on tablet, mobile, and browser devices, therefore it isn't designed to allow users direct access to media files through the Windows filesystem.
Ezvid gives you option to play any music in background while recording the screen and making the tutorial. If you don't wanna play music, you can select Silent Machine option. It doesn't support your voice along with recording screen. However, you can add you voice after you're done editing your clip.
This BB (BlueBerry) FlashBack Express Recorder, a free screen recording software is made for those people who want to record webcam and voice too while recording the activities on the screen. After you have stopped recording, it creates an FBR file which can be edited with its packaged video editor.
It supports Windows 2000 and all the newer versions. BB FlashBack screen recorder uses a number of different recording technologies to get the best from PCs old and new.
It is a light application for instant recording of events happening on the Windows monitor and saving it to an AVI file at high quality. It is a free screen recording software and you can use it to create video tutorials and product reviews.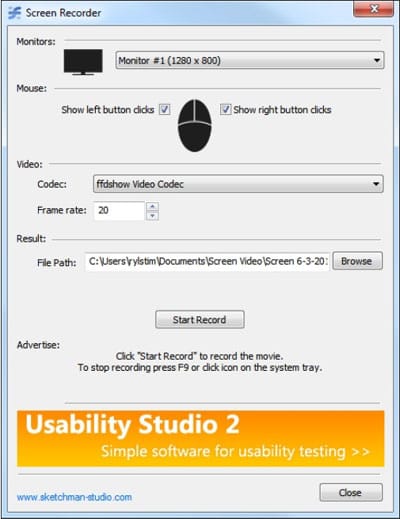 Rylstim Screen Recorder allows recording events happening on the monitor, including the mouse pointer and the visualization of the regular and right clicks of the mouse buttons.
CamStudio is also a free screen recording software, recommended by various tech experts and even I also tried it on my behalf. It works fantastically and if you're a beginner, I hope this professional screencasting software make you professional too.
CamStudio is able to record all screen and audio activity on your computer and create industry-standard AVI video files that you can upload on YouTube or anywhere you want.
Must Read:
Many More Out There!
Other than these free and professional screen recording software, there are many more free screen recorders available on the web but yes I'm sure that after using any of the above listed screen recorder, you never need to find for others anymore!