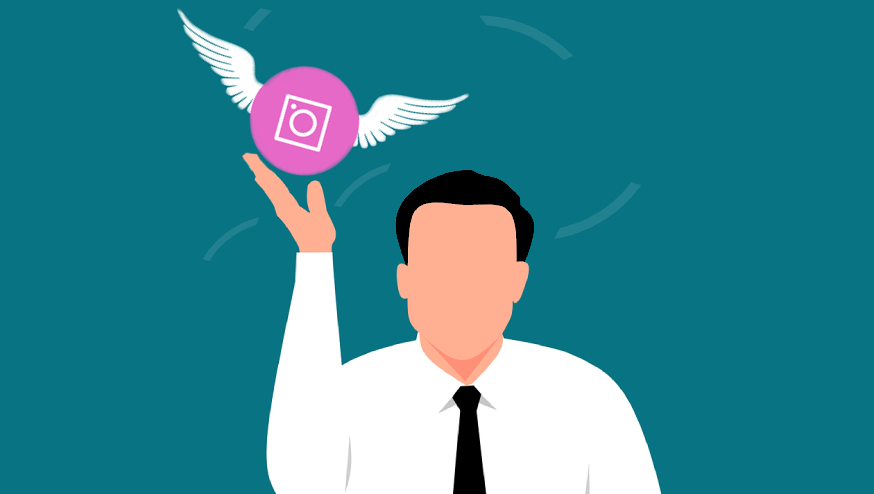 Instagram announced a bunch of new features back in January. The Quiet Mode is one of the major announcements that simply changed the dynamic of personalization on Instagram. In this blog, I will explore everything about Instagram Quiet mode and also learn how to turn on quiet mode on Instagram.
Instagram is supremely known for time-to-time feature updates for its users. We can say that the Quiet Mode is one of such impressive feature updates that Instagram has ever introduced.
However, some users still have some queries about this latest Instagram update such as what is Quiet Mode on Instagram DMs, what are the uses of quiet mode on Instagram, and how they can turn it on various devices. Well, this blog merged every answer for all queries about quiet mode on Instagram. So, dive in to know more.
What is Quiet Mode on Instagram DMs?
The introduction of Instagram Quiet Mode is a whole new path to distraction-free focus. Quiet Mode is a thoughtful feature that empowers you to take control of your Instagram experience. It's all about letting you decide when you want to be connected and when you need a break.
In the fast-paced world of social media, finding moments of serenity and focus can be challenging. That's why Instagram introduced its latest feature, Quiet Mode. This innovative addition to the Instagram family is designed to help you reclaim your time, reduce distractions, and enhance your overall well-being. And especially it is for teenagers.
So, the Instagram Quiet Mode is the Do Not Disturb feature of Instagram. Once you turn on Quiet Mode, you will not get any type of Instagram message notifications for the messages you receive. And the best thing is that you can set auto-replies. Let's check out the main benefits of the quiet mode.
What are the Benefits of Instagram Quiet Mode?
Quiet Mode is a special personalized feature that allows you to enjoy the following major attributes that make your Instagram experience way more fun and time-saving. Those are:
1. Auto-Reply for DMs
When someone sends you a direct message (DM) while Quiet Mode is enabled, they'll receive an automatic reply. This polite message lets them know that you're currently focusing on something important and that you'll get back to them soon. It's a courteous way to manage expectations and maintain healthy boundaries.
2. Automatically Pause Notifications
Quiet Mode comes with another special feature that automatically pauses all your Instagram-related notifications during a specified time period every day. By default, the quiet mode is set from 11 PM to 7 AM. However, you can edit and set the pause period in accordance with your schedule.
So, Quiet Mode allows you to temporarily silence notifications from Instagram. Whether you're in a meeting, studying for an exam, or simply enjoying some quality time with loved ones, you can switch on Quiet Mode to escape the constant ping of likes, comments, and DMs.
Quiet Mode For Teens
Teenagers and social media are inseparable. Even though many social media platforms introduced a few features to help teens reduce their screen time, Quiet Mode stands out to be unique after all.
Since Instagram is particularly committed to the well-being of its younger or Gen-Z users, they prompt teens to enable Quiet Mode when they spend a specific amount of time on Instagram late at night.
Research shows that the younger generation spends an average of 5 hours a day on social media which innately affects their good night's sleep which is crucial for their physical and mental health. After all, Quiet Mode can assist them in winding down and disconnecting from the digital world when it's time to rest.
How To Turn On Quiet Mode On Instagram?
We all use Instagram on multiple screens and devices. However, enabling Quiet mode is different in a few gadgets. So, here is how to turn on Quiet mode in Instagram on three different gadgets:
Android Phone
iPhone
Laptop
Turn On Quiet Mode on the Instagram Android or iPhone App
Even though IOS and Android phones might have some major differences in features and apps, Instagram features are quite common in both including Quiet Mode. So, the process of enabling Quiet Mode is the same in Android and iOS.
Turning on and off quiet mode on the Instagram Android or iPhone app is quite simple. All you need to do is log in to your account on your Instagram app and follow the simple steps we mentioned below.
Step 1: Open the Instagram app.
Step 2: Go to your profile by tapping on your profile picture in the bottom right corner.
Step 3: Tap on the three horizontal lines in the top right corner to access the menu.
Step 4: Select "Settings and Privacy."
Step 5: Select the "Notification" Section.
Step 6: Tap on "Quiet Mode." You can use the search bar over the top to search the term Quiet Mode for more convenience.
Step 7: Now, turn the Quiet Mode toggle on. There you can see the default time settings pre-set to 11 PM to 7 AM. You can personalize it as per your schedule and convenience.
That's how you can enable quiet mode on your Instagram's Android app. To disable anytime follow the same steps and turn the Quiet Mode toggle off.
Turn On Quiet Mode on Instagram on Laptop
Since Instagram is also available on Windows and Apple laptops, most users prefer the laptop version of Instagram to stay connected with their friends. However, if you are looking to turn on the Quiet Mode feature while using Instagram on your laptop, it will not be possible now.
The laptop version of Instagram doesn't have the Quiet mode feature yet. Since Instagram makes changes and updates in features from time to time, we can hope for Quiet-mode to appear in the Laptop version of Instagram. After all, you can log in to the same account on your mobile and enjoy the quiet mode feature in it.
How to Change Default Time Settings on Instagram Quiet Mode?
After turning on the quiet mode toggle in your Instagram mobile app, you can see the default time settings appear off the blur immediately. Here you can see that Instagram's default settings to turn off notifications are set from 11 PM to 7 AM.
As seen in the picture below, users can easily change this start time and end time to get their quiet mode to work accordingly. This is the time duration when Instagram won't send you a single notification. You can set your timer for a maximum of 12 hours and you can change the default time settings any day at your convenience.
Final Words
In conclusion, Instagram Quiet mode means more than a feature; it's a commitment to your digital well-being. Try it out today and experience the difference it can make in your daily life.
After all, It's your Instagram, and use it in your way. Hence, the quiet mode lets you decide when it's time to immerse yourself in the vibrant Instagram community and when it's time to step back and focus on what's important.