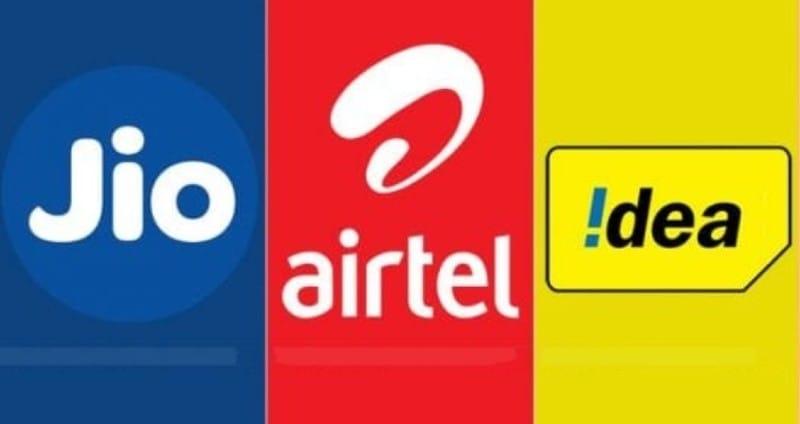 Most people feel an inclination towards opting for a prepaid plan for their mobile devices. There are several reasons behind it. Some of the reasons include zero credit issues, zero monthly fees, carryover minutes, teaching children to manage the time, etc.
There are many telecommunication companies presently that offer various prepaid plans for users. Few of the big players in the industry include Jio, Idea, and Airtel. The variations that exist within the plans of each of these companies are several. You can choose it as per your need. But if you had to choose just one, which one would you? Of course, you will select the one carrying the best-prepaid plan. Let us learn more about this in detail in this blog post.
Listing Out the Best Prepaid Plans For Jio, Idea, Airtel
The year 2020 witnessed the telecom operators like Jio, Idea, and Airtel introduce manifold prepaid plans for the Indian consumers. However, for all 3, there were recharge plans available providing similar benefits and at the same cost. This made it quite confusing for the consumers to choose their prepaid plan.
A detailed insight into a few of the plans of the 3 operators will help in understanding it in a better manner. Here is a list of the best plans of the 3 operators that will help you make the correct decision.
The Best Prepaid Plan For Jio
Reliance Jio has introduced several 56 days plans that come under INR 500.
The first one is an INR 399 offering 1.5GB each day for the period of validity.
In its entirety, this prepaid plan provides 84GB of data for the full 56 days.
This plan will also provide unlimited voice calls from Jio to Jio, 100 SMS each day, 2000 minutes within Jio FUP, complimentary access to the Jio applications like JioSaavan, Jio Browser, etc.
The Best Prepaid Plan For Airtel
Airtel has introduced 54 days prepaid plans under INR 500.
The recharge plan that Airtel offers comes under INR 399 which is affordable. Here users get hands-on 1.5GB data each day for 56 days.
In its entirety, the plan provides 84GB and 4G data that is coupled with unrestricted calls through voice to all networks.
The plan even provides access to Wynk Music and Airtel Xstream Premium.
The Best Prepaid Plan For Idea
Idea has introduced prepaid plans with a validity of 54 days under INR 500.
Under the prepaid plan costing INR 399, Idea provides 1.5GB of data per day with a validity of 56 days.
It offers a whole amount of 84GB of data.
The prepaid plan also comes with unrestricted voice calls to every network, 1000 SMS, etc.
Choosing The Best Prepaid Plan For Your Telecom Needs
The above-mentioned prepaid plans are not everything that each of the telecom operators namely Jio, Idea, and Airtel wishes to offer. There are numerous other prepaid price ranges as well. A little bit of research can help you find the best-prepaid plan for Jio, Idea, and  Airtel. The research will help you discover the comparisons so that you can select the correct one.
However, from this blog post, we can clearly understand that Reliance Jio wins the trophy. There are more than 400 million Jio subscribers currently which is a massive milestone for the telecom industry of India. Due to the cost-effective rates and technology like VoLTE that utilizes data for carrying voice calls, Jio is the most trending right now.
Along with this, Jio also has introduced economical unrestricted combo packs for the Indian consumers. This is helping shape the tariff strategy for today's telecom players. So the choice lies with you. Choose the best and experience convenience like never before.
Read Next: Jio Launched a Special Rs. 598 Recharge Plan