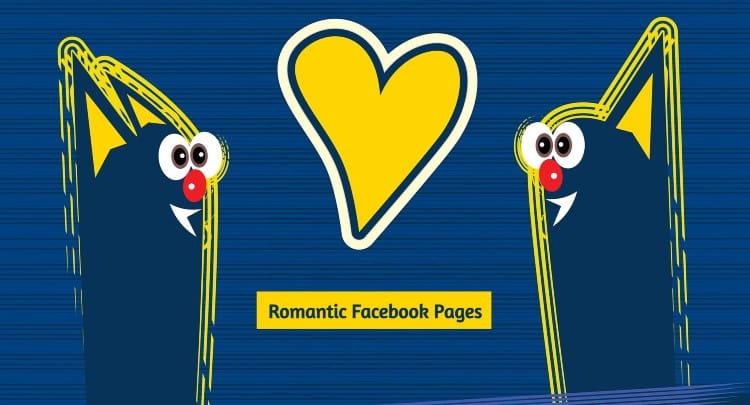 We all know that Facebook is an online free networking service where users connect with each other, design their profiles, and share photos, videos, quotes, and many more things. Nevertheless, beyond this, there are many more things that you will definitely love. These are the romantic and some of the heart-touching or heartwarming Facebook fan pages.
On these pages, you can get the best, romantic, and really heart-touching love quotes, love stories, sayings, romantic wallpapers, and many more, which you can share with your loved ones on Facebook and make them feel special.
Now read the below-released lines to know about the 10 most romantic & heart-touching Facebook fan pages.
10 Most Romantic Facebook Fan Pages
Now, just have a look at these amazing most romantic Facebook fan pages: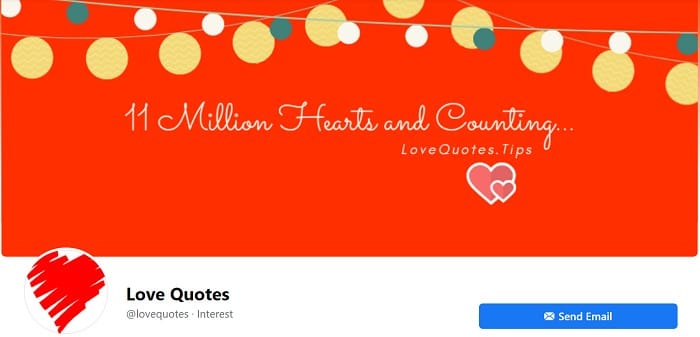 Love Quotes is really a heart-touching Facebook page, which has been liked by more than 11 million people from all around the world.
Here you will get a good collection of love quotes, stories, sayings, wallpapers, and many more. You can dedicate these colorful love quotes, love stories, love sayings, and love wallpapers to your loved ones and express your feelings in a new way.
"Love Story" is a collection of romantic and funny stories and quotes. The love story is a page, which contains hundreds of love stories that have been liked by more than 9.6 million Facebook users across the world.
This page stores a huge collection of love stories that will definitely touch your heart and make you feel it.
The Melting Words is a page on Facebook that has around 1.6 million likes. The author of this page shares interesting, romantic, and impressive thoughts and quotes to keep you entertained with love, friendship, and fun.
4. Emon
On the profile feed of this page, you will find many romantic and heart-touching photos and videos. Not only for lovers but this page shares the emotions of a father, mother, and lover.
As it's liked by over 1 million people, I can say that it is one of the most popular heart-touching Facebook fan pages available. With its beautiful stuff, the page's aim is to spread unconditional love among the people of the world to make you feel the comfort of your inner being with another.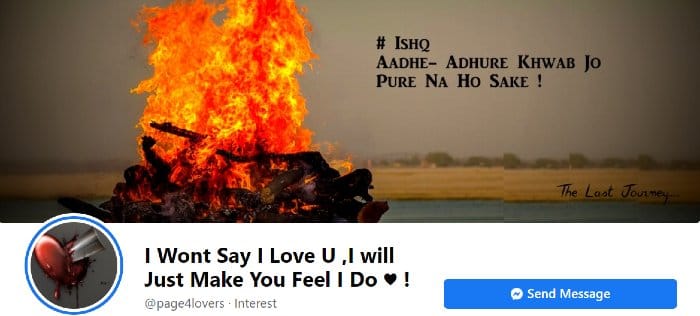 Here comes another Facebook page, which is known as 'I Won't Say I Love U' I Will Just Make You Feel I Do! Amazingly over 1 million people like this page.
This page is for the person who believes in expressing love rather than just saying it. It offers you Quotes and stories about life, love, happiness, inspiration, optimism, etc. It motivates you towards positive thinking while coping with life problems and pursuing your dreams.
R.M. Drake is actually an author and this is his official fan page. On his official Facebook page, you will find a lot of romantic and heart-touching posts that are very relatable and beautiful.
R.M Drake is a self-published best-selling author featured in the New York Times. I enjoy every single line of R.M. Drake's posts on his Facebook page as well as on his official Instagram handle.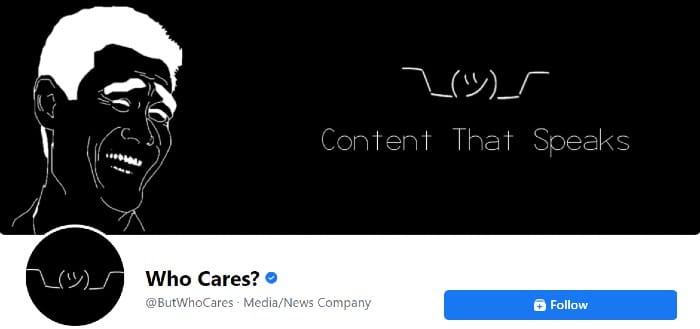 Who Cares is the most popular Facebook page with over 7 million followers. I found so much heart-touching content on this page. Most of the content is sadistic but very relatable to everyone.
This Facebook page welcomes you to the world of heart-touching quotes, sayings, wallpaper, and many more which you will definitely love to share with your friends and on your timelines.
8. Love You Forever
This is the next Facebook romantic page, which is well known as 'Love For Ever', and more than 109,824 Facebook users like this page.
Love You Forever deals with the most lovable and romantic quotes, wallpapers, says, and many more things for your loved ones so that you can show how much love you carry in your heart for them.
9. I Can't Stop Loving You
Here is another famous page, which was started on 9 November 2013 and is well known as 'I Can't Stop Loving You'.
More than 47,003 Facebook users from all around the world like this page. In addition, love the romantic and charming quotes, sayings, and pictures posted on the page.
10. Kahin To Hogi Vo Duniya Jahan Tu Mere Sath Hai
It's another rocking Facebook page with lovely and heart-touching Shayari and quotes. This page was started in June 2012 and it now became the most romantic page.
It also collected more than 482K likes on Facebook. So, visit the page for romantic and heart-touching sayings and photos to make your mood romantic.
Loved The Post?
Hey guys, have you enjoyed the article? I really hope that you all will like all the above-mentioned pages. Each and every page is romantic and heart-touching full of cute, romantic, and mind-blowing salaries, images, and profile and cover photos.
If you really liked this article, don't forget to share it on your social profiles. Also, let me know via comments how did you find these Facebook pages.