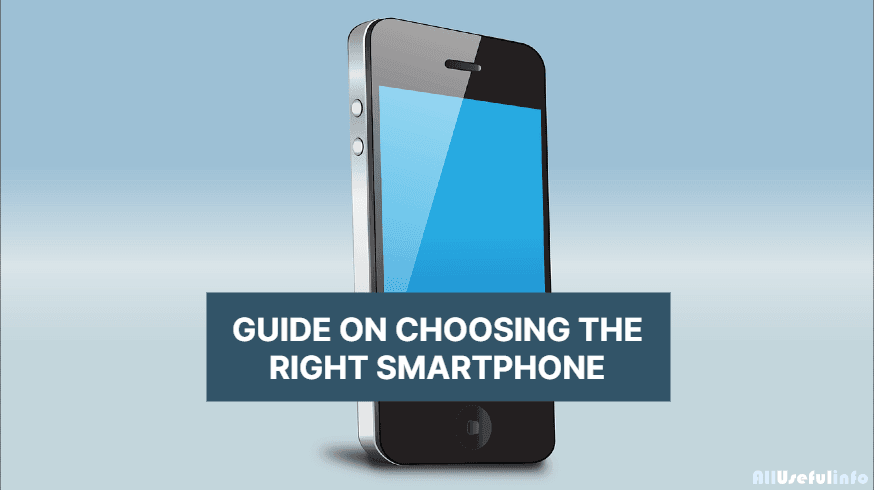 With countless smartphone brands out in the market, it can be difficult for some of us to decide which smartphone will be the best for us. However, with our guide, we will ensure this task is eased up for you.
Before we get into the guide, here is some unsolicited advice. If you have been looking for a reliable ISP, Spectrum is an excellent option to consider. They offer excellent TV and internet packages that can meet different entertainment needs. Reach out to Spectrum chat to learn more about their customer service.
Here are some things you should remember before choosing a smartphone.
Processor
The processor is the brain of your smartphone and most processors today come equipped with AI capabilities that fit the term "smart" in your smartphone.
The days of slow and laggy phones are gone. Nowadays, every one of us would like a phone that is lightning-fast in its performance. If you want speed in a phone, then you need to go for a phone with a well-performing processor. When choosing the phone you are buying, look carefully at what the processor offers because it correlates directly with its functions.
If you are buying a phone on a budget, prioritize a decent processor while cutting costs on other features.
RAM
RAM stands for Random Access Memory, which is the system memory that smartphones use to hold data that active applications use. A part of your smartphone's RAM is always used by its operating system to keep it running.
Higher RAM in your smartphone allows you to use many applications running in the background. If you were heavy on multitasking, having 6-8 GB RAM on your smartphone would be ideal.
Operating System
In terms of operating systems, you do not have much variety. It all comes down to either Android or iOS. Often, operating systems end up being the deciding factor for users.
If you are looking to buy a phone on a budget, then you can choose from a wide range of phones that are running Android on them. If you enjoy tweaking things on your phone, then an Android is the most obvious choice. You can set almost anything on your phone how you like it as long as you can use an Android.
If you are looking for a minimal, elegant, and sleek OS, then an iPhone is what you are looking for. iPhones are the only device in the world with iOS running on them. However, buying an iPhone only makes sense if you are buying the latest one. Some of the best features in an iPhone are iMessage, FaceTime, no ads, reduced bloatware, and much more!
The best thing to do here would be to try out both operating systems to see which one suits you best.
Display
Smartphone display sizes have increased with time to ensure that the user enjoys a premium experience while using the device. Phones have become as large as 6 to 7 inches; so many users struggle to fit this display size in a single hand. Although that might not be a problem given how much multitasking, screens offer. The display size directly correlates with the size of your phone so choose wisely!
Another thing that you need to keep in mind in terms of the display is the types. You have LCD and AMOLED displays. AMOLED is further broken down into OLED and Super AMOLED displays, where they have better contrast and darker patches of black. LCDs branch off into Full HD, Full HD+, and Quad HD types, where QHD provides the sharpest image with extensive detailing.
Storage
The standard storage for most smartphones now is 64GB; from there, it goes higher to 128GB or even 512GB. A rare case is when you use your smartphone for everything, and you can even buy a phone with 1TB of storage.
If you use your phone for its usual functions and a few pictures and videos, then 64GB is more than enough. However, if you take photos and record videos frequently, then you should look into buying a phone with higher storage. Of course, higher storage means a bump in the phone's price. At 128 GB, you can get as many apps, as you would like and a collection of your favorite movies too!
To Sum Up
Using the following guidelines above, you can be sure that you will get the smartphone that suits you best. Best of luck finding your new phone because you will need it in today's saturated market.
Disclaimer: This article contains sponsored links to buytvinternetphone.com.