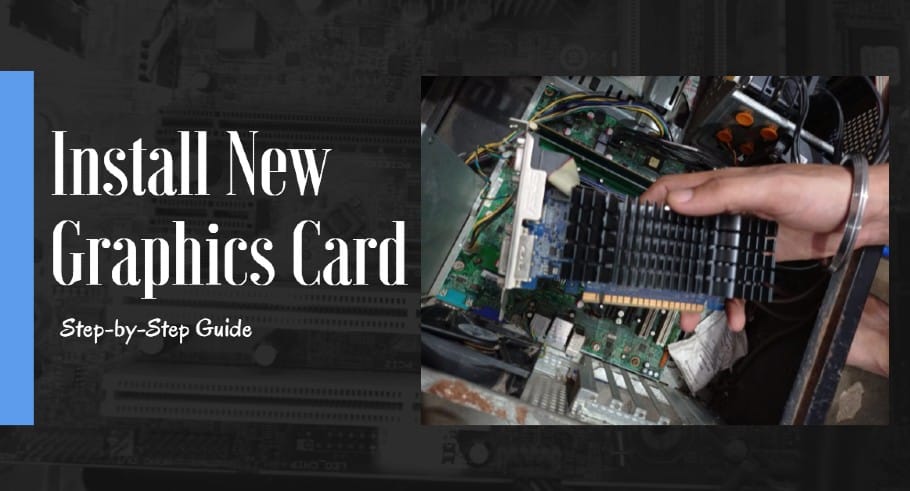 Upgrading a PC is a crucial step you can take to enhance its speed and boost everything. Nowadays, every gamer is upgrading their PC with many customizations, and graphics card is among those updates, which is crucial to play PC games. Many PC users have a graphics card, but sometimes they don't know how to install a graphics card on a PC. If you are among those users, you don't need to go anywhere to install a new GPU on your PC.
This article will help you do the simple installation at home, and you can upgrade your PC easily. Installing a GPU on a PC is a simple process, which allows you to customize your system without contacting any engineer. You will need the right tools to understand installing a graphics card on a desktop PC properly.
Why Is There a Need for Installing a Graphics Card?
If you are a gamer, you know that multiple graphics cards come into the market every year. You cannot play games smoothly if you are not using the latest graphics card on your PC. It is crucial to use a graphics card that enhances your gameplay and gives you smooth operations on the desktop PC.
The most challenging choice for gamers is to choose the right graphics card that is compatible with their PC. Check your computer, and if it has proper hardware to install a graphics card. Video card for gaming enhances the speed and attributes of your desktop PC, and you don't require to go with different desktops every time.
What Are The Best Graphics Cards to Buy?
Multiple companies develop graphics cards for PC, but AMD and NVIDIA are the most preferred graphics card companies. You can buy different graphics cards from AMD and NVIDIA that will help you improve your gameplay with the best graphics cards.
If you're looking for a graphics card for your PC under the price range of 5000 INR, then we can help you out. We have a resource published a few days back where you can find some of the best 2GB graphics cards under 5000 INR for your desktop computer.
How To Install Graphics Cards On Your Desktop?
After choosing the right graphics card for PC, you can work on installing it. Installing video cards for gaming will allow you to play high graphics games efficiently on your PC. Let's understand step by step to install a new graphics card on your desktop PC.
Step 1: Power down the PC if it runs because installing a graphics card on a working PC can create a short circuit and affect the entire motherboard.
Step 2: Extract the side panel of your CPU, and you can use screwdrivers to remove it.
Step 3: Check the right port, where you can install your graphics card. This port is called PCI Express Slot. Nowadays, every motherboard comes with a PCI Express slot to install a new graphics card on the PC.
Step 4: Now clean the PCI slot with the help of your finger, or you can also take a piece of dry cloth to do it. Also, check whether the card is a perfect fit in the PC box because sometimes the graphics cards come with a larger size than the CPU box.
Step 5: Place the graphics card on the PCI Express slot, and push it downwards. You will hear the sound of the PCI slot lock if it is placed in the right place.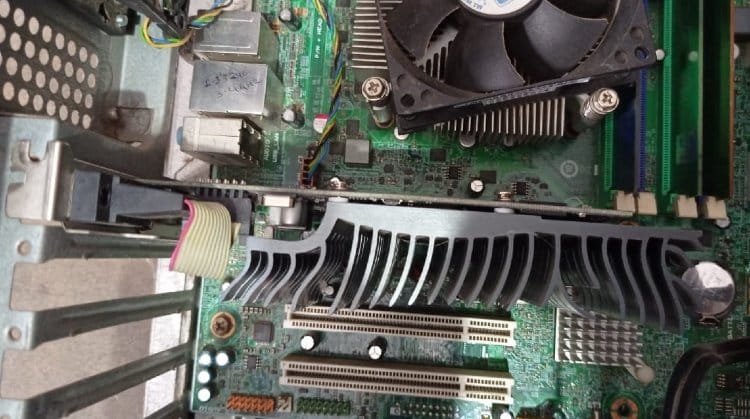 Step 6: Use the VGA/HDMI/DVA cable on your graphics card instead of motherboard ports.
Step 7: Turn on your PC and after getting the screen on the monitor.
Step 8: Your graphics card comes with a driver setup, which you need to install after turning on the PC.
Step 9: Use the graphics card driver CD or setup to install them and restart your PC.
Step 10: After restarting your PC, the graphics card will run smoothly, and you can enjoy playing games on your desktop PC.
Frequently Asked Questions About GPU Installing
When you want to buy or install a new graphics card for gaming, it creates multiple questions in your mind. Let's answer some common questions that might come to mind while installing a new graphics card on the PC.
Q: Is it necessary to install drivers while installing graphics cards?
A: It depends on the system's motherboard. If you are already using gaming motherboards, you may not require installing a graphics driver, but it is crucial to install graphics card drivers.
Q: If my system has integrated GPU, do I need to install a graphics card?
A: If you want to play high graphics games like Call of Duty, PUBG PC, The Witcher, and other similar games, then you will need an external graphics card for sure. Integrated GPU cannot process high graphics games, where you can use the additional PCI slot to install a video card for gaming.
Q: Which graphics card is the best to play games?
A: Every graphics card comes with different features. You can buy an NVIDIA or AMD processor graphics card to play smooth games.
To Wrap Up
A Graphics card for PC is a choice for every gamer, where its installation sometimes costs you a lot. You don't need any hardware assistance if you have adequate tools to install a graphics card for gaming.
The above steps are simple and effective, which you can choose to install graphics cards efficiently. It will give you a fantastic experience when you play high graphics games on your desktop PC.