As we know that WhatsApp is most trusted social messaging app, but still if you want to delete it due to any reason, then with the help of this article you can learn how to delete your existing WhatsApp account on your Android phone.
Generally nobody wants to delete WhatsApp but there may be definitely some serious reasons of deleting WhatsApp account. Some reasons for deleting WhatsApp account such as your SIM Card is lost, WhatsApp free trail expired etc.
How to Delete WhatsApp Account on Android
So, you've decided to delete your WhatsApp account! Have a look on the following steps to delete your WhatsApp account from Android phone.
First of all, open WhatsApp on your Android phone, tap on Options button and select Settings.
Now in the next screen, tap on Account.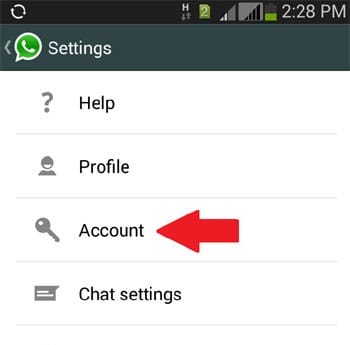 As soon as you click on Accounts, you'll see the option for Delete My Account. Tap on it.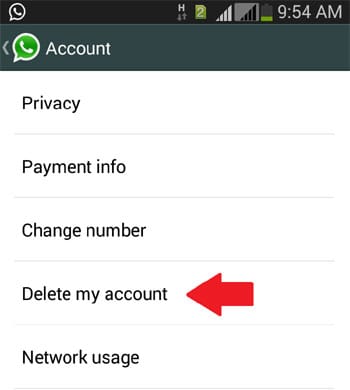 Note: Beware guys while deleting your WhatsApp account because deleting your WhatsApp account will delete your message history and delete you from all type of groups you created.
Finally, to delete you WhatsApp account, you've to confirm your country code and enter your phone number as shown in following picture. At last tap on Delete My Account.
Further Reading:
That's all, with the help of this article you can delete your WhatsApp account completely from your Android phone. I think you will find these steps very simple to apply.