WebGet is an adware that claims to improve your web browsing experience by providing ads like compare, deals, related, inline, review, search, etc. But, it is actually unwanted adware that is really of no use. If it is injected into your PC, then you might see several unwanted ads on your browser and you can't remove these ads until you don't remove this WebGet adware from your PC.
With the help of this article, you'll learn how to remove WebGet Adware from your PC and how to stop showing unwanted WebGet ads. But, before learning this, you must know whether is there really WebGet Adware on your PC or Not. So, read carefully the article to find out the answers to your every question.
How to Find Out if WebGet Infected PC or Not
Generally, WebGet comes with several software available on the Internet and it is attached to them to confuse the users. When you download any WebGet attached software, then it will ask you to accept the agreement for WebGet. If you Accept it, then it comes to your PC and starts showing you unwanted ads on your web browsers.
So, have you ever gone through this type of agreement on downloading any software?
In the above type of case if you click on Accept, then the WebGet adware will install on your PC automatically and start showing unwanted ads on your browser such as the following: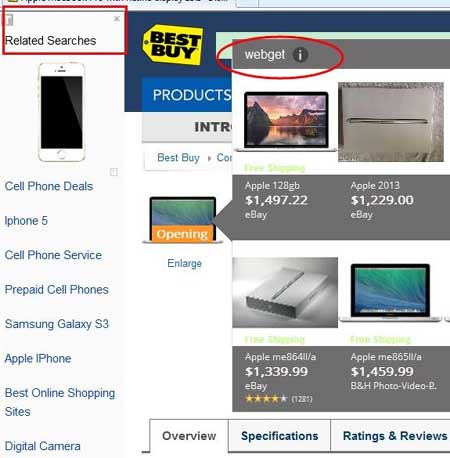 So, if you're seeing such types of unwanted ads on any of the websites you browse on your web browser, then it may be possible that your computer is infected by WebGet Adware.
How to Remove WebGet Adware From PC
Now, I will tell you about how to remove WebGet Adware from your PC to stop showing unwanted ads. In reality, you just need to uninstall the WebGet program from the PC by going to the control panel. If you're using Windows 7 computer, then you can uninstall the WebGet program from the computer by using the following steps.
Open Control Panel on Windows 7 computer and click on Uninstall a program.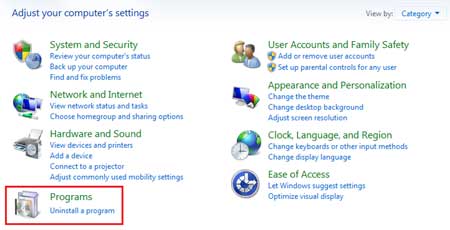 Now, search WebGet program, select it and then click on Uninstall. It will again prompt to click on Next.
Worth Reading Articles:
That's all, after uninstalling the WebGet Adware program, you'll never see the unwanted popup ads and other types of ads and deals powered by WebGet on your browser.