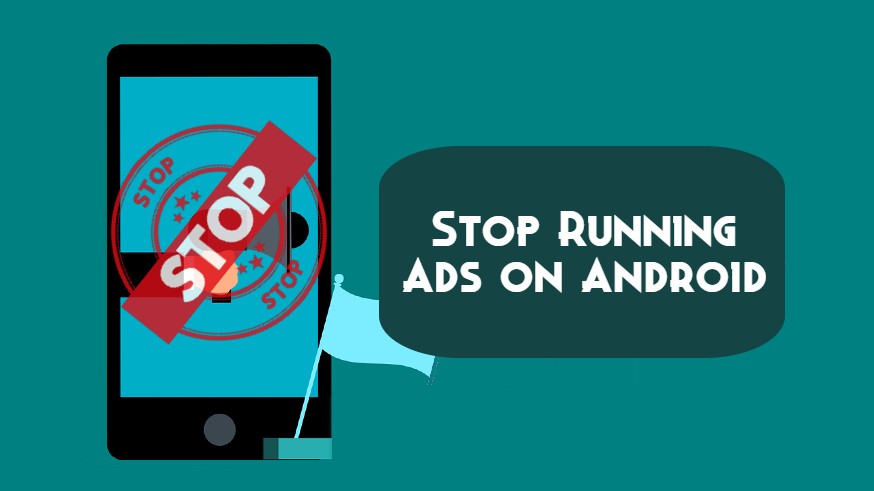 None of us like any interruption while we are on our smartphones, whether reading articles on browsers, playing games, or scrolling any app. Unluckily, these ads are a ubiquitous part of digital life. But is there any solution to remove ads from Android apps, games, and browsers?
Yes, there are a couple of ways that can help you to get rid of these annoying ads. And this article is all about those tricks and tactics. If you are one who wants to know how to remove ads from Android apps, games, and browsers, this article could be a game changer for you.
Instead of directly talking about the ways to remove ads, I suggest you have a brief on ads.
Ads/Advertisements
Basically, ads are promotional messages in the form of visual or text content, and, in the digital world, serve on smartphones, browsers, games, and apps. Companies who want to reach their products to customers around the world run these ads with the help of developers of games, apps, and browsers.
Because these ads reach new products to us, they are also helpful in a way, but sometimes their frequency of displaying while playing a game or browsing something important can irritate everyone. And this is the reason why everyone keeps looking for how to remove ads from Android, games, and browsers.
Well, the process to remove these ads is quite tricky as you have to follow different methods for different ads. There are different ad-removing methods for the browser, for games, for the Android home screen, or the lock screen. Here you can find all the methods to remove ads from Android apps, games, and browsers separately.
How to Remove Ads From Android Browser (Chrome)
While browsing on Google Chrome, we often experience pop-up ads there, we can remove those types of ads easily. Here are the steps you have to follow to remove pop-up ads from the Google Chrome browser.
Step 1. Go to the Chrome Browser and tap on tap on the arrow button in the top right corner.
Step 2. Click on the Settings button.
Step 3. Find here the option, Site Settings, and open that.
Step 4. First of all, get your finger on Pop-ups and redirects.
 Step 5. After that, you can see the same option with Toggle. You have to turn it off.
Step 6. Just below the Pop-ups and redirects option, there is one more option under the site settings menu, which is Ads. Tap on that option and turn the toggle on to block all the ads with misleading and offensive content.
Install Ad-blocking Apps to Remove Ads From Browser
A secondary method to remove ads from Browsers on Android is by using Ad-blocking apps. These apps are specifically designed to identify and block intrusive advertisements within various browsers including Google Chrome. By installing ad-blocking apps, you can regain control over your browsing experience.
Many Ad-blocking applications are available in the market that can be used to remove ads from browsers. There is no complex procedure to use these apps, you just have to install any one ad-blocking app on your Android smartphone and complete some given easy steps, and the app will start working. As per the user ratings, you can prefer the following two ad-blocking apps to block ads on your browser.
FAB Adblocker Browser (4.5-star ratings & over 1 Cr Downloads)
Adblock for All Browsers (3.7-star ratings & 10 Lakhs Downloads)
How to Remove Ads From Android Home Screen?
Sometimes many users experience ads on the home screen while using any other app on Android, although it is very rare. It happens because of the permission called Display Over Other Apps that they might have given to the app at the time of app installation. To stop these ads, it is a must to turn off that permission. Well, the following steps can guide users to do so.
Step 1. Open the Settings app on your device.
Step 2. Go to the search bar and search for Display Over Other Apps and tap on it.
Step 3. Now, you have a list of apps. You have to check all the apps one by one if their Display Over Other Apps is activated or not. If you find the permission given, please pull the toggle and turn it off.
How to Remove Ads From Android Lock Screen
Generally, wallpaper services are activated on many smartphones or sometimes we activate them, and these wallpaper services lead to ads on the lock screen of our smartphones. To get rid of these ads on the lock screen of your Android, you have to follow the given steps.
Step 1. Open the Settings app on your smartphone.
Step 2. Go to the search bar and run a search for the lock screen. As soon as you see the Lock Screen option, tap on that.
Step 3. Here you can see the Wallpaper Services option over there, open that.
Step 4. You have multiple options here. Among all these options, select None.
Now, the wallpaper service is deactivated on your lock screen due to which there will be no more ads on your Android lock screen.
How to Remove Ads from Games on Android?
Most of the ads come while playing games and they annoy us most because they ruin the gameplay. Not from all the games, but yes, from most of the games on Android we can remove the ads. To do so, we will follow two ways.
The first thing to remove ads from Games on Android is to shut down the internet connection while playing games. Look, most of the ads come when we are connected to the internet connection. So, if there is no internet connection while playing games, there will be no ads. Along with shutting Data Connection off, you can turn on the Flight Mode, and keep the WiFi connection disconnected.
But, what if the Game we want to play requires an Internet connection? In this case, we should check out if the game has any paid subscription plan or not because many game developers offer an in-app purchase feature where they charge gamers to experience the game without ads. If your game has a subscription plan in which the developer offers ads-free games, you should buy that plan. And it is worth it to spend a sufficient amount of money to enjoy gaming.
Nevertheless, one more method to remove ads from games on Android is lined up. You can give that a try if none of the abovementioned work for you. The following one is a common solution for all types of ads on Android whether it is games, browsers, and smartphone feed scrolling.
Remove Ads From Android By Changing DNS
There is a setting called Private DNS on our smartphones. Basically, it's a fundamental internet component in our smartphones that helps in managing the internet servers in smartphones. Instead of going so deep in this term, just understand that by doing some changes in DNS you can remove ads from your Android whether exploring any app, browsing on the Internet, or playing games. So, follow the given steps and block ads from Android.
Step 1. Go to Settings on your smartphone.
Step 2. Take your finger to the search bar and search for Private DNS and tap on the appeared result.
Step 3. Here you will find multiple options, including the Private DNS option. You have to click on that option.
Step 4. It will give you the choices to choose Private DNS mode, including options; Off, Automatic, and Private DNS Provider Hostname.
Step 5. The third option you are seeing allows you to add a private DNS name. Here you have to enter a DNS name that can block ad servers on smartphones. As you can see there is a box below the third option, here you have to enter; dns.adguard.com Or one.one.one.one.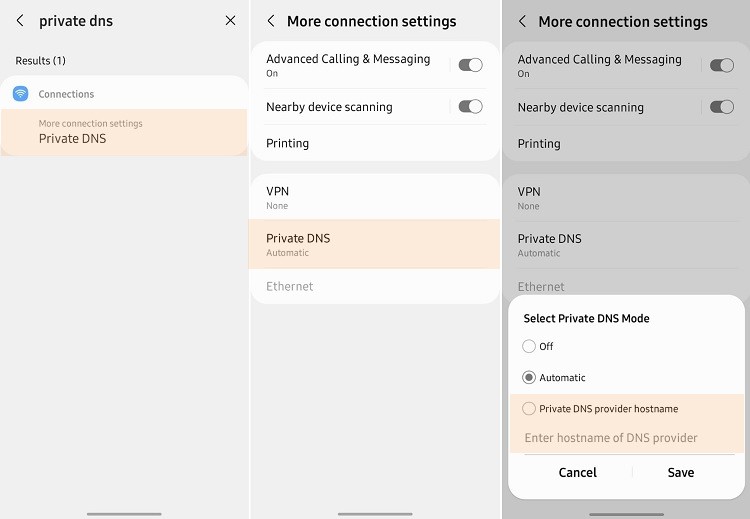 These private DNS hostnames will block ad servers on your smartphone so that ad servers can't show ads on your Android through apps, games, and browsers.
Verdict Thoughts
As the article guides you on how to block ads from your Android phone even in apps, games, or browsers, but in my opinion, the ads are also important for us. Through ads, you can know about new sites, new offers, and information.
The companies pay for the ads you're looking at on apps, games, or browsers so that more and more people can see the ad for their product and interesting offers.
However, not all the ads are made for you, and if you think that ads are useless, misleading, or annoying, by using the above methods, you can remove them from your Android phone.