Android is one of the most popular mobile operating systems and the main reason behind its popularity and success is the flexibility of it's awesome apps and games. Everybody loves to play Android games but as we know that most of the Android games need Internet connection to play after downloading regardless they are free. So, today I brought to you 8 free offline Android games to play without an Internet connection.
Yes guys, you can play these games on your Android device without an Internet connection. The interesting thing about these apps is that all of them are absolutely free. So, immediately have a look at the following free offline Android games which are even most popular on Google Play.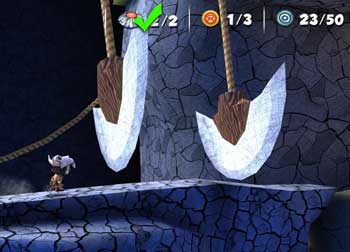 Manuganu is a 3D side- scroller running game, in which you control the boy "Manuganu". Unlike other usual running games, Manuganu brings on the "Halt feature" to avoid swinging rocks, hammers, flames and other enemies with the right timing. There is much more interesting adventure in Manuganu like running, double jumping, slide from ropes, breaking stone blocks etc. You can install this game on your Android device by visiting the above link. It requires 2.2 and up Android versions.
2. Nutty Fluffies Rollercoaster
Have you ever wanted to be a rollercoaster conductor? Now you can. Yes guys, this app enables you to drive wild rollercoaster rides using a unique, swipe-based control system. [It's no more available on Play Store]
Tap the Frog is very interesting adventure game in which a frog is on a mission to become a Frog Prince. So, you will have to help the frog by jumping, painting and spacewalk etc. It's very easy to play yet challenging to master, Tap the Frog will keep you entertained forever. So, let's see how fast you really are! It has a good rating o 4.4 out of 5 and requires Android version 2.2 and up to run.
Are you ever heard about Zombies? Yea guys, this game enters you into the world of the zombie apocalypse where there are no second chances. You just need to keep moving as fast as you can, and protect yourself by any means necessary. So, finally enjoy intense game-play with stunning visuals & sound depicting a grim zombie apocalypse. This game supports only in Android versions 2.3.3 and up.
This awesome free Android game lets you drive a hot-rod beach buggy as far as you can into the uncharted depths of a mysterious tropical island. Enjoy driving adventure and speed by saving yourself from the outside dangers. You can unlock new cars and characters, upgrade cars, and improve game with performance-boosting powerups and gadgets. It requires Android 2.3 and up versions.
CHECK ALSO: Beach Buggy Racing: The Adventurous Racing Game
This a logic game in which you have to cut off the sewing buttons with the help of scissors. To cut off the buttons, select two or more buttons of the same color. You can select buttons only on the same horizontal, vertical or diagonal line. You cannot cut off a single button, so plan your strategy in advance. This game is also just like as solving a puzzle. It requires Android version 2.2 or up to run.
Hungry Shark Evolution is really an outstanding game which lets you experience your life as a shark in the ultimate test of survival. You'll Grow from a pup into a 10 ton Great White Shark and eat your way around a diverse aquatic world full of wonder and danger. So, install this game on your Android device and play any time offline. You need Android version 4.0 or up to run this game on your device.
Stickman Tennis is a fast-paced realistic tennis game on spectacular courts and an astonishing atmosphere, simple controls and tons of replay value. You can play a quick game or complete tour season of Tennis against 100 different opponents and collect trophies. You can also improve your world rank in a complete season with 64 tournaments. It's really an awesome game you must play. It runs on Android versions 2.2 and up.